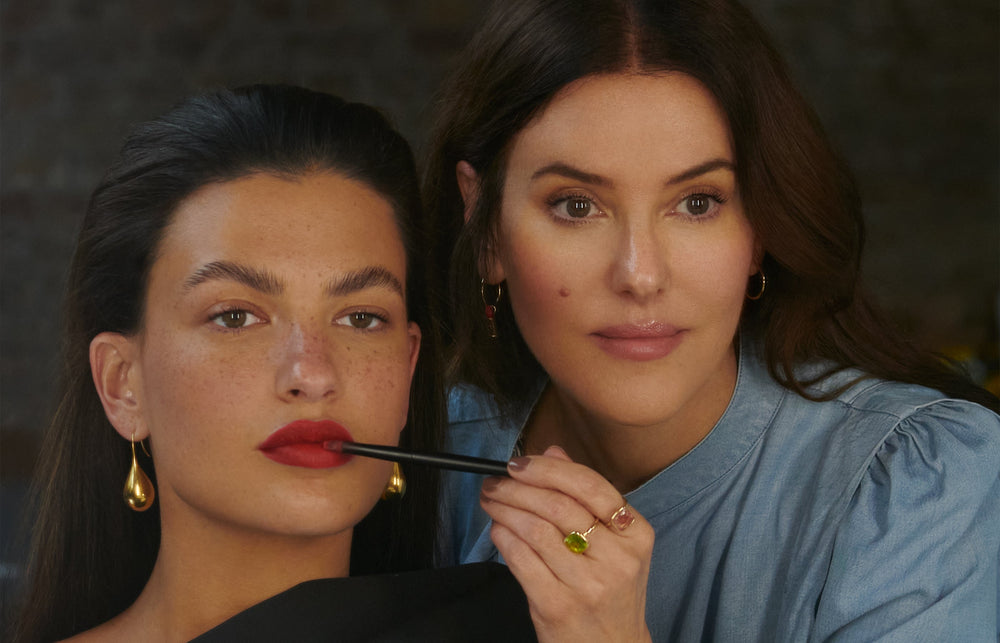 Long-lasting Red Lipstick
Give your lipstick maximum staying power
I'm a firm believer that a classic, red lip will never go out of style. When working with my clients for red carpets, parties and beyond, I want them to feel empowered. A red lip is the perfect way to boost confidence and feel glamorous, but it has to last!
Follow my tips below to ensure your power pout stays in place, for as long as you need it to.
Discover Red Lip Colours below...
Lisa's Tips for Long Lasting Lips
Choose your red - My go-to for a classic Hollywood, pillar-box red lip is Ribbon.

For maximum staying power, start by applying the Enhance and Define Lip Pencil in your chosen red, all over the lips to create a base stain.

Take a Lip Brush and the red Lip Colour that matches your Lip Pencil.

Using the brush, apply your lipstick in thin layers, really working and rubbing it into your lips.

Take your time! The idea is to create an indelible stain that lasts.

Step out with confidence and a lip look that will last.