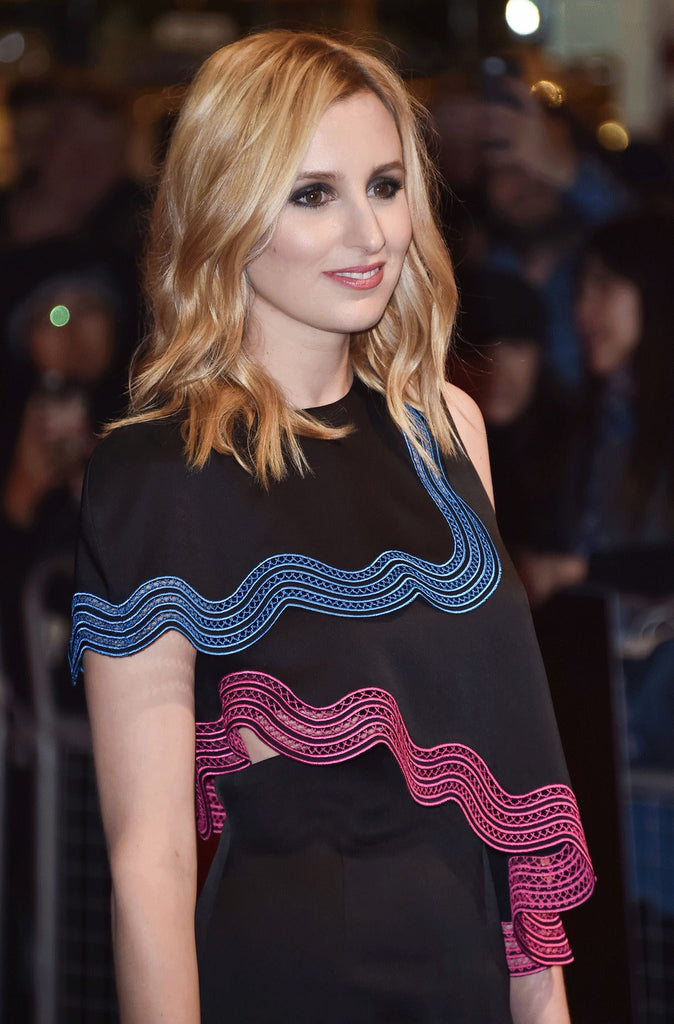 Laura Carmichael - Red Carpet Makeup Look
Yesterday my beautiful friend Laura Carmichael - or Lady Edith to all the Downton Abbey fans out there - dropped by at the #HouseofEldridge. Laura had asked me to do her makeup for a screening of her new film, Burn Burn Burn, which she'd told me about on her last visit to the studio. I knew that I was finishing my job with Kate Winslet early so we made a date for 4pm! 
Set in the UK, Burn, Burn, Burn follows two girlfriends, Steph (played by Laura) and Alex (played by Chloe Pirrie) who, following the death of their friend, embark on a road trip in a battered old Volvo to spread his ashes - a bit of a change from Downton (which Laura told me they have now completely finished... with lots of tears on the last day!)
Laura had sent me a picture of the totally stunning and very cool Christopher Kane dress she was planning to wear and I thought that it would look amazing with a sexy, smudgy, smoky eye and a natural lip. Here's how I created the look...
EYES
I did eyeshadow before base - always a good idea when you're working with black sooty powders that can drop down!
To create Laura's smoky eye I used Charlotte Tilbury's The Rock Chick Palette, layering the four shades in a round shape all over Laura's lids and gently smoking it out. I also smudged the dark grey shade along her lower lash line. Then I used with Urban Decay 24/7 Glide-On Eye Pencil in Smoke in the waterline - the dark grey shade complimented the shadow colours and looked softer than black.
I finished with a good lash curl, lashings of Lancome Doll Eyes Waterproof Mascara and a bit of Suqqu Balancing Eyebrow powder to define Laura's brows. 
SKIN
Laura has naturally beautiful skin, so I only needed to enhance it with a little bit of Make Up For Ever High Definition Foundation - I buffed in a thin layer really well. Next I used Clinique Airbrush Concealer under Laura's eyes and Estee Lauder Double Wear Stay-in-Place High Cover Concealer for - very minimal - pinpoint concealing.
For blush, I swept on theBalm Instain in Toile, a pretty pink powder blush that looked gorgeous against Laura's fair complexion. I only used a tiny amount, just enough to give her cheeks a fresh bloom. I also used Tom Ford Skin Illuminating Powder Duo in Moodlight to highlight and make Laura's cheekbones pop.
Just before she left, I used a little bit of Bourjois Healthy Balance Compact Powder and gave this to her to keep in her handbag for a quick pre- red carpet touch-up.
LIPS
To create Laura's natural lip, I filled them in with Clarins Lip Liner Pencil in Nude Fair then used Lancome Shine Lover lipstick in 354, a rosy natural lip colour. The gorgeous, moisturising texture worked really well with the strong eye makeup.
I'm sure you'll agree that Laura looked absolutely stunning (hello legs!!). Let me know what you think of the look in the comments and watch my two tutorials with Laura below - one is a Downton Abbey Inspired Makeup Tutorial and the other is a classic Smoky Eye Look, similar to what we did for last night's premiere X
Laura's hair was styled by Elle Clancy at George Northwood Salon.
Burn Burn Burn is out now.