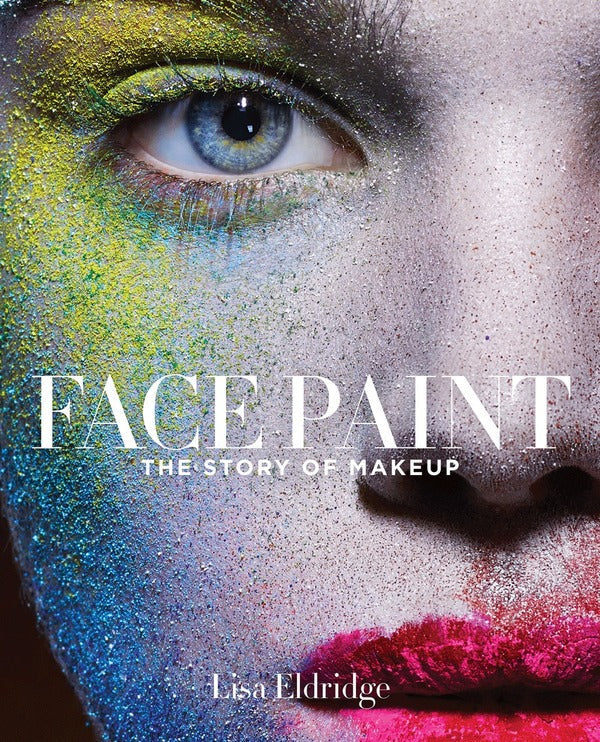 Face Paint - The Story of Makeup - behind the cover
FacePaint - a book about the history of makeup, is something I've always wanted to write.
It's been a very long, intense and at times exhausting journey, so I was excited but also really nervous about unveiling the cover. Since then I've been overwhelmed by all the lovely posts and comments, so a BIG thank you to everyone who has taken the time to repost and share. As I said in my newsletter, what began as a hobby and a passion continued to grow as I connected with you all on my site - you helped me to realise that it's not just me who loves learning about the history of lipstick, powder and eye shadow, so this book is for YOU!
As you can imagine, getting the cover right was a very long and tricky process. It needed to represent thousands of years of painterly history, capturing the textures, the powders, the paints - but at the same time I wanted it to look modern and striking. It was shot quickly during last fashion week when I realised I didn't have the right cover yet and time was running out. For the makeup I mixed up something similar to the makeup base worn by the women of ancient Greece and China (without the poisonous element of course!) and then layered a mixture of ancient (natural) and modern (synthetic), brightly coloured pigments on top. I really hope you like it.
It's a hardback book (8 x 10 inches), with 60,000 words - full of fascinating, surprising and at times unbelievable stories of how and why the items in your makeup bag got to be there. I also spent a long time sourcing the right images - beautiful paintings, illustrations and iconic photography - to tell the story. It goes to print soon, so as soon as I have an actual copy in my hand I'll make a more in-depth video about it.
If you haven't already, please let me know what you think of the cover in the comments - and if you're posting it on social media, please tag #FacePaintBook so that I can see, like and comment on your posts. X
FacePaint is out on the 13th of October, published by Abrams New York. You can pre-oder a copy here!
HUGE thanks to photographer Cuneyt Akeroglu for shooting the cover, Spring Studios for use of their studios, facilities and equiptment at VERY short notice and Jena Goldsack from Models 1 for giving me her beautiful face to paint!