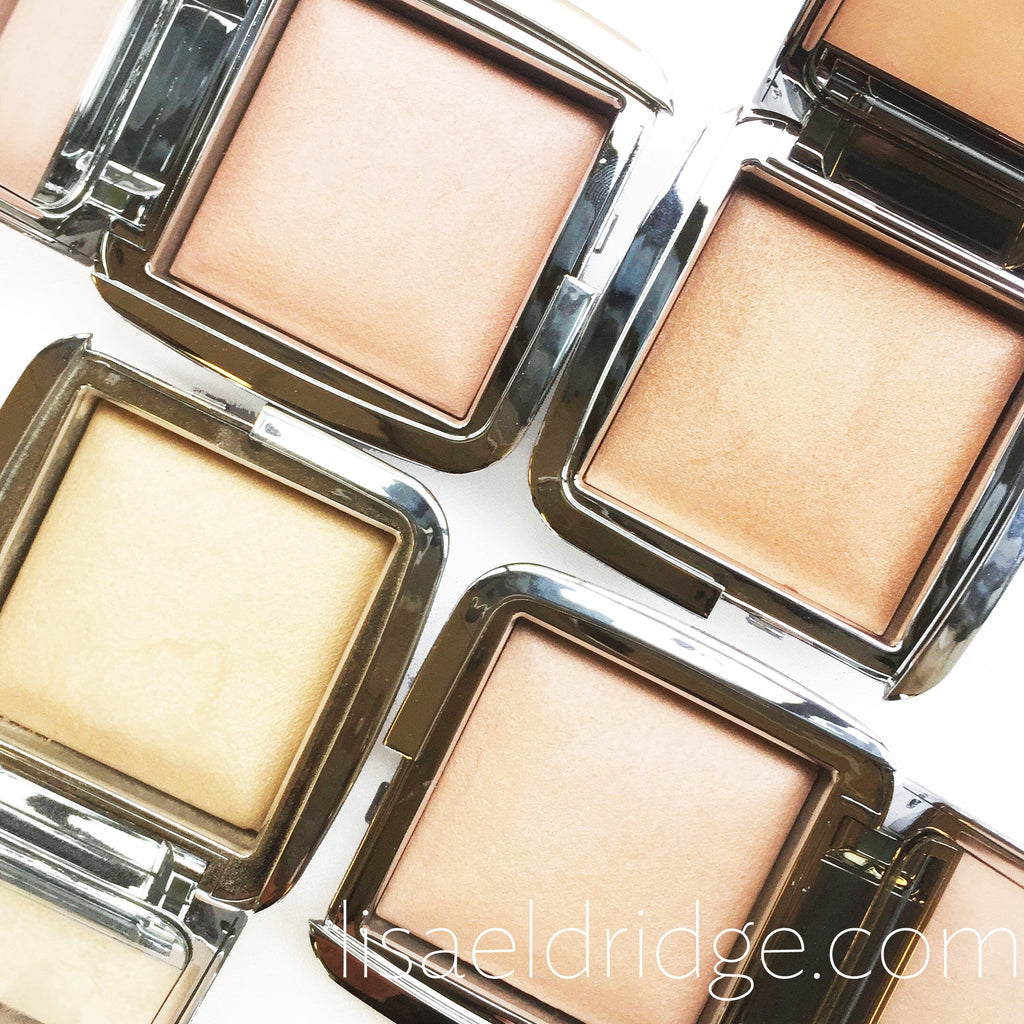 Exclusive First Look - Strobing Powders for a January Glow
Strobing is a big beauty buzzword right now, but really it's just a new term for highlighting - a makeup technique that started in the theatres of Europe over 100 years ago. Highlighting has traditionally been used for bringing the high planes of the face forward, accentuating dimension and shape, and often in conjunction with contouring. In recent years highlighting products have evolved almost beyond recognition and now, in addition to their face sculpting qualities, they add incredible, often undetectable, skin beautifying luminosity. Modern highlighting products are especially perfect for grey January days when you want your skin to look radiant - they impart skin with a light glow and give the appearance of almost 'stepping into the spotlight' (hence the term strobing).
There are lots of different highlighting tools, from illuminating liquids to shimmering creams and reflective powders - I carry a mixture of textures in my kit (to be able to work with different foundations, skin types and looks), and most recently I've been trying out these new Ambient Strobing Powders by Hourglass at the #HouseofEldridge.
Because of the powder formula, they're best to use as a finishing touch, once you've applied all of your cream and liquid makeup (foundation, concealer etc.). I find that the texture is so beautifully sheer, silky and blendable that you can apply with fingers if you want to, or with a brush to be a bit more directional. In this case, a medium-sized brush (either a fan shape or a small blusher brush - think Suqqu!) is perfect for sweeping the powder onto the top of cheekbones. Then use a smaller eye brush (something like a MAC 217) to take the powder lightly down the centre of the nose, across browbones, into the inner corner of eyes and the centre of the top lip - basically, all the high planes of the face that naturally catch the light (you can watch how I use them in my tutorial here).
The powders come in four shades (peach, soft pink, beige and gold), all of which are fairly neutral and subtly coloured - not too pink or metallic - so they would suit lots of different skintones for a natural, 'lit-from-within' glow. If you fancy giving them a try, they're at Sephora now and launch in Hong Kong 22nd January (Lane Crawford), UK 1st February (Space NK) and Australia (Mecca) and the rest of the world from 22nd February.
Let me know the highlighting products you like in the comments, I'd love to know which ones you rate. X
Top image: Lily James photographed by Cuneyt Akeroglu for Vanity Fair.
Watch me use the Brilliant Strobe Light shade in my Kendall Jenner Smokey Eye - Editorial film below.
Watch my Makeup Basics: Highlighter film below, full of tips and tricks about how and where to apply highlighter (it focuses on liquid and creams, but the tips apply to all textures).