Myth
Eyeshadow Palette
Eyeshadow Palette
$62.00
Adorn your eyes in a rich synergy of decadent colour - from lavender grey and smoked amethyst to pure violet.
Myth Palette takes its inspiration from the Mauve Decade and Victorian Gothic hues.
Wear these shades alone, washed across the lids, for wearable, beautiful clouds of colour, or dial up with the darker hues for a dramatic eye look.
This Cruelty Free product is free from Microplastics and Talc.
---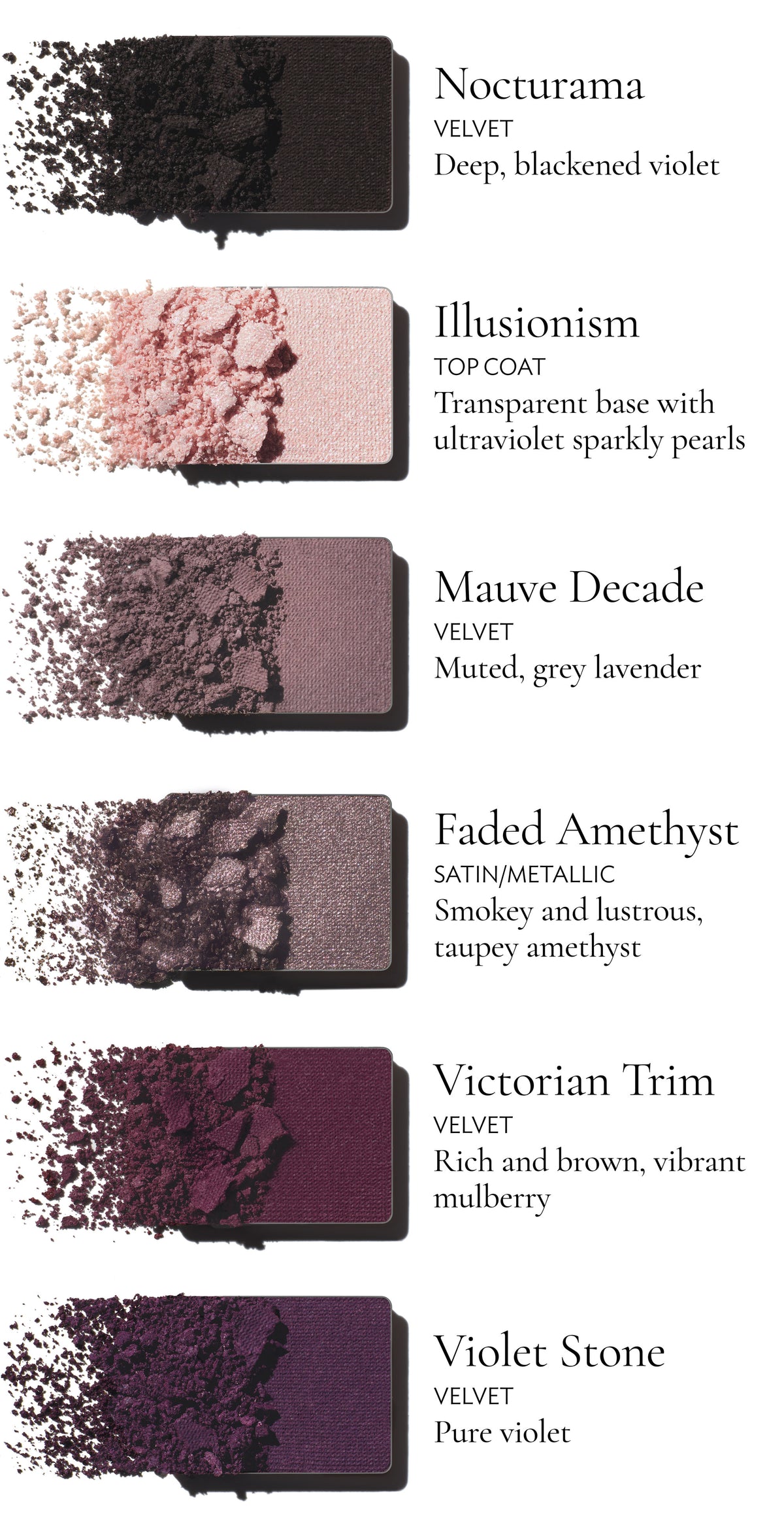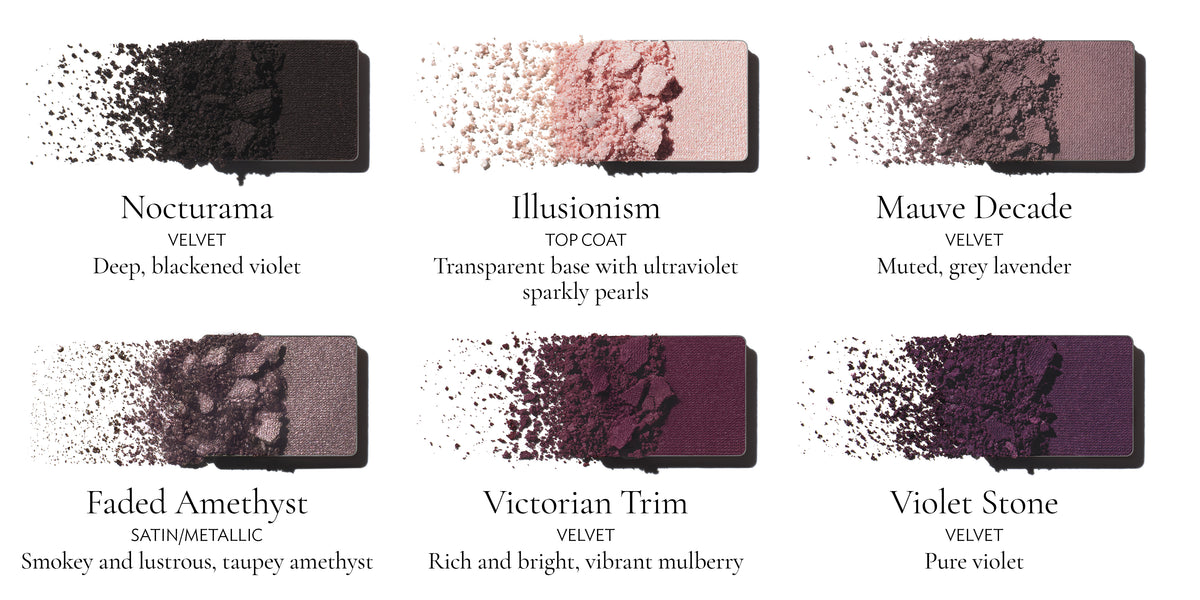 "Although each is already filled with its own unique colour story, my Eyeshadow Palettes are totally customisable. You can mix and match your own bespoke palette of shades."
Lisa Eldridge
Application
Lisa recommends using the Seamless Blend Eyeshadow Brushes for the most beautiful results
Discover