Cinnabar
Eyeshadow Palette
Eyeshadow Palette
$62.00
The powerful, warm tones of the Cinnabar Eyeshadow Palette are as if drawn from the earth itself.
A sophisticated, rich composition of warm based shades that deliver a myriad of looks - from light caramel to intense deep earthy browns and lustrous bronze.
I was inspired by the ancient natural pigments our earth has to offer, particularly historic paint colours and art, to create this full-bodied colour palette.
This Cruelty Free product is free from Microplastics and Talc.
---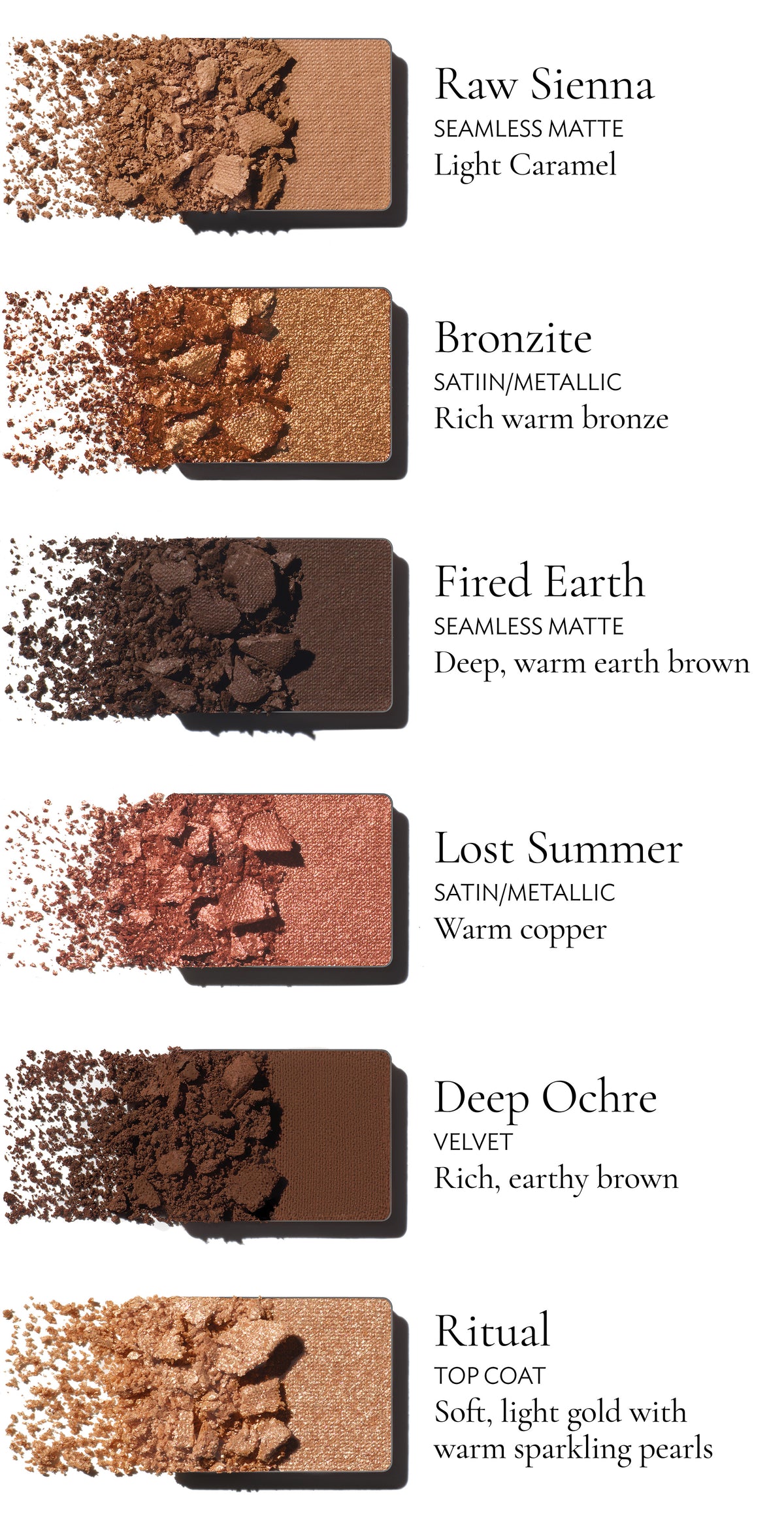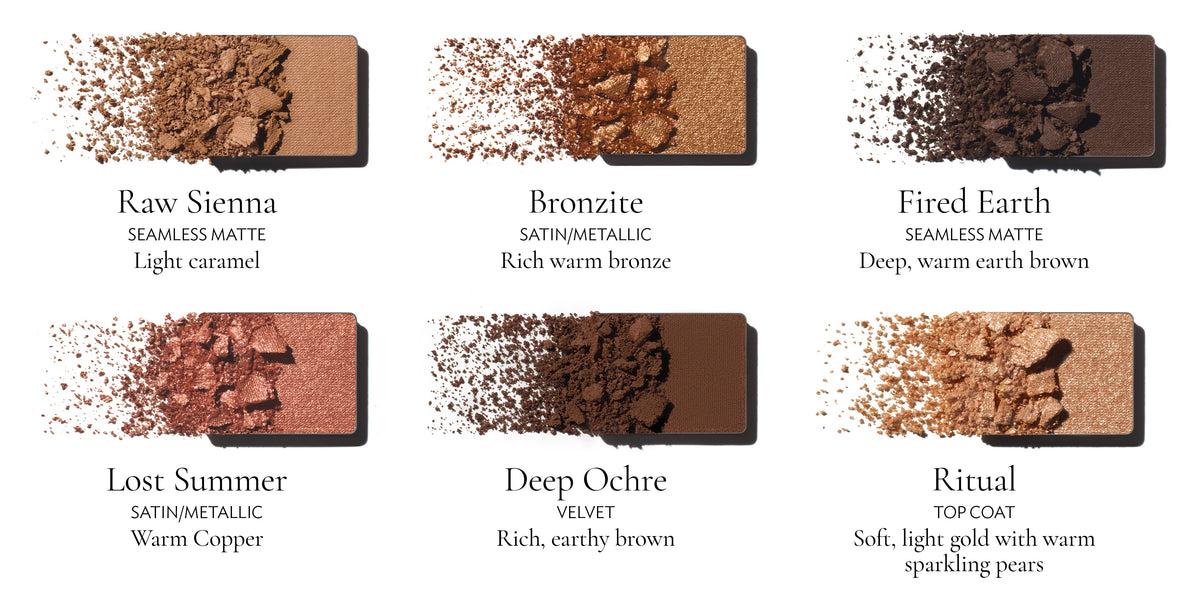 "Although each is already filled with its own unique colour story, my Eyeshadow Palettes are totally customisable. You can mix and match your own bespoke palette of shades."
Lisa Eldridge
Application
Lisa recommends using the Seamless Blend Eyeshadow Brushes for the most beautiful results
Discover