Vega
Eyeshadow Palette
Eyeshadow Palette
$62.00
The Vega Eyeshadow Palette is a smoky and celestial composition of multi-dimensional, cool and neutral tones that will take you from day to starry night.
The cool and neutral greys and taupes in this palette form a naturally defined, 90s supermodel look, which can be built up to a classic, smoky eye - using the light-catching metallic mink, luminous silver and inky matte black, for stellar dimension.
Inspired by graphic optical artistry and illusionism and the infinite nature of the galaxy, this palette offers never ending possibilities to sculpt and shine.
This Cruelty Free product is free from Microplastics and Talc.
---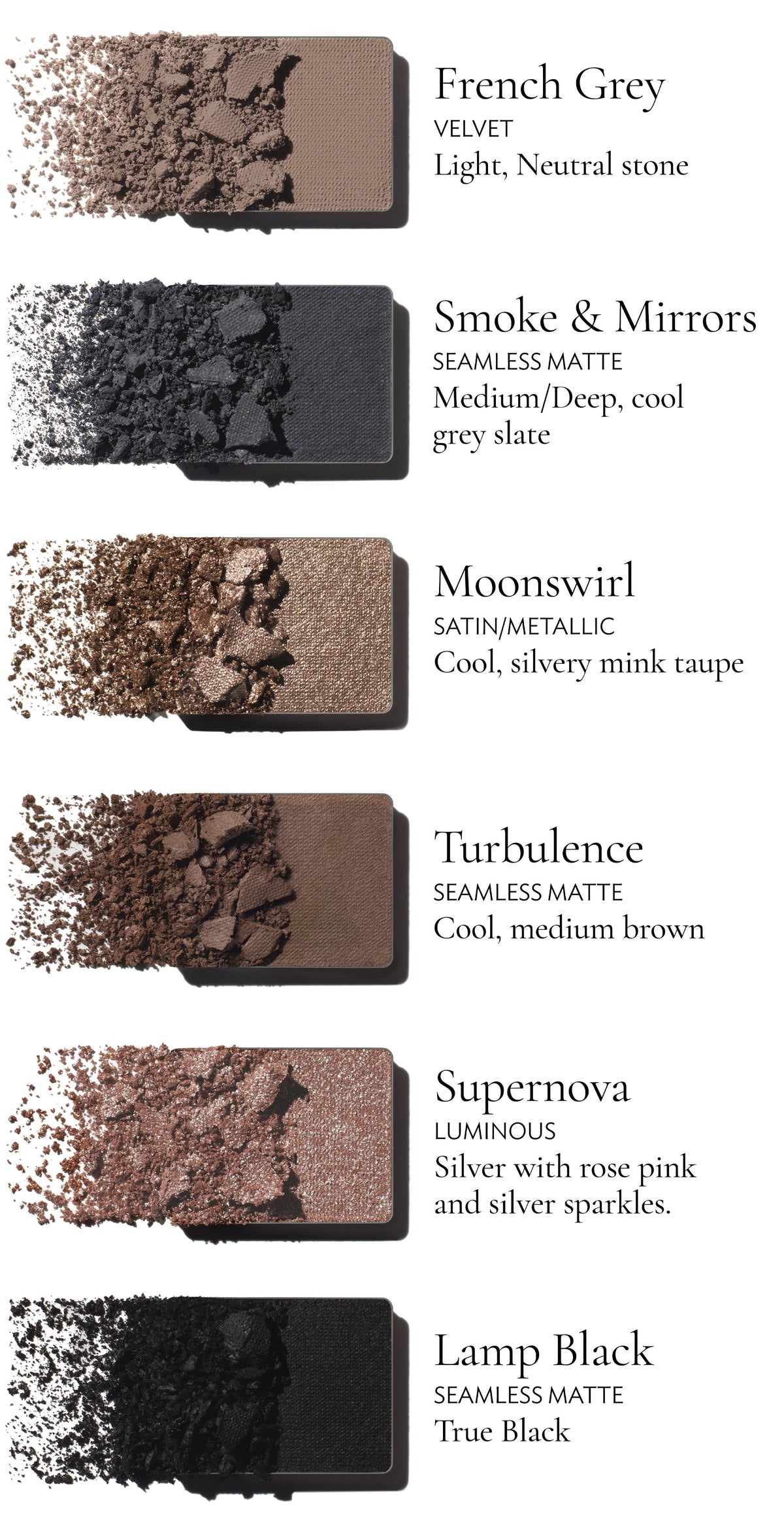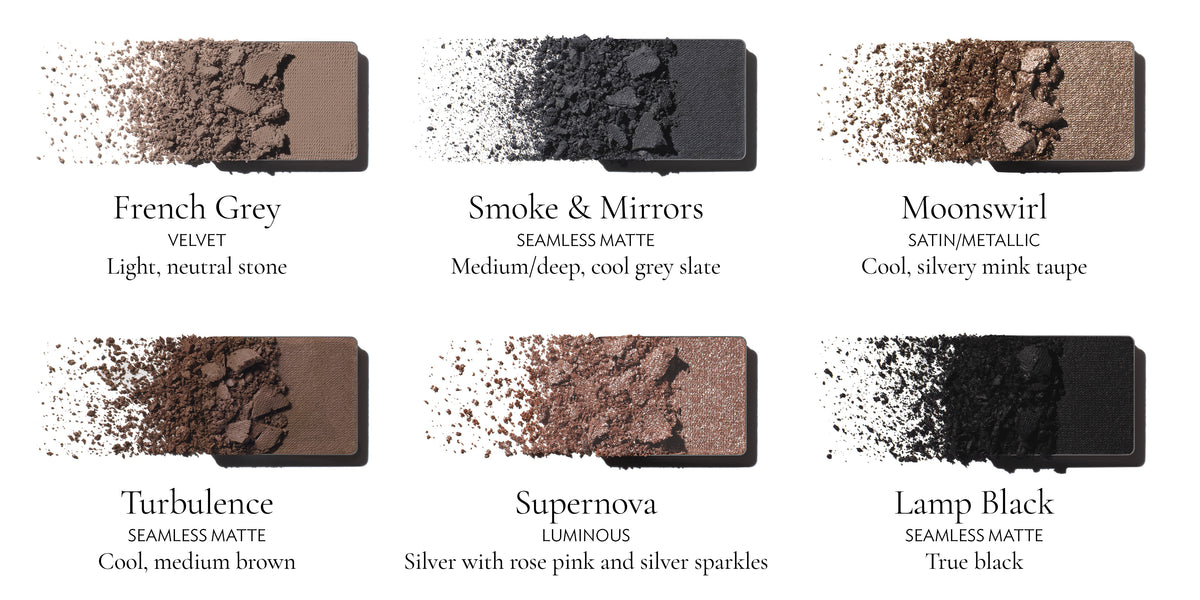 "Although each is already filled with its own unique colour story, my Eyeshadow Palettes are totally customisable. You can mix and match your own bespoke palette of shades."
Lisa Eldridge
Application
Lisa recommends using the Seamless Blend Eyeshadow Brushes for the most beautiful results
Discover