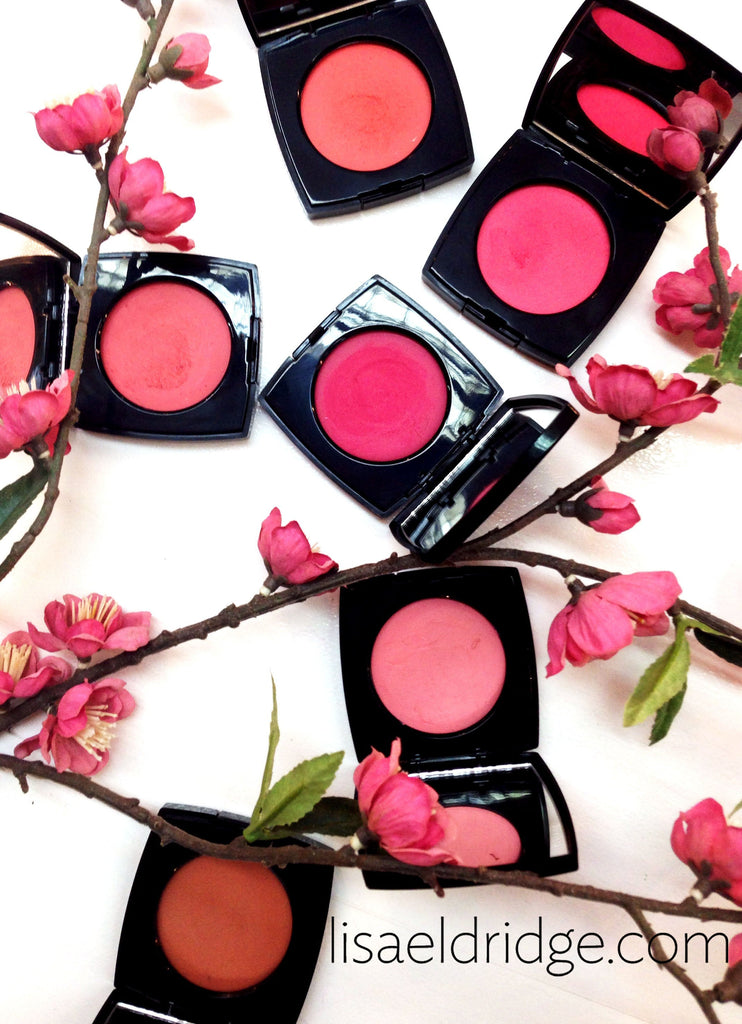 You Make Me Blush!
Cream blush connoisseurs prepare to faint.....Chanel are finally launching their very own. Over the past few months these babies have been living in my pro kit and have seen a lot of action. Perfect for creating a natural pretty flush, I've been using them on models for shoots, celebrity clients and myself. In fact, these bits of make-up candy have proved so popular that after gifting them out to clients who simply HAD to have one, my stocks are running dangerously low! Deliciously creamy and light, the texture blends easily, almost evaporating on contact with the skin, so application is foolproof.  Although creamy to touch, the finish is non greasy and velvety dry so works well on all skin types. There are six yummy, long lasting shades ranging from palest beigey pink (beautiful on super fair skin) through to a rich pink berry (fabulous on olive and dark skin).
Here are the shades:
Top – 'Presage' (82) – Warm Apricot
Top Right – 'Affinite' (65) – Hot bright Pink
Centre – 'Fantastic' (66) – Vibrant Pink Berry
Under Centre – 'Inspiration' (64) – Light Cool Beige Pink
Bottom Left – 'Destiny' (61) – Golden Tawny Bronze Beige
Top Left – 'Revelation' (83) – Classic Warm Rose

They launch worldwide on the 16th of August and are priced at £27 (in the UK)
My favourite? Difficult..... maybe Affinite, I'm a sucker for a bright pink and I've used this shade on so many different faces and it always looks divine.