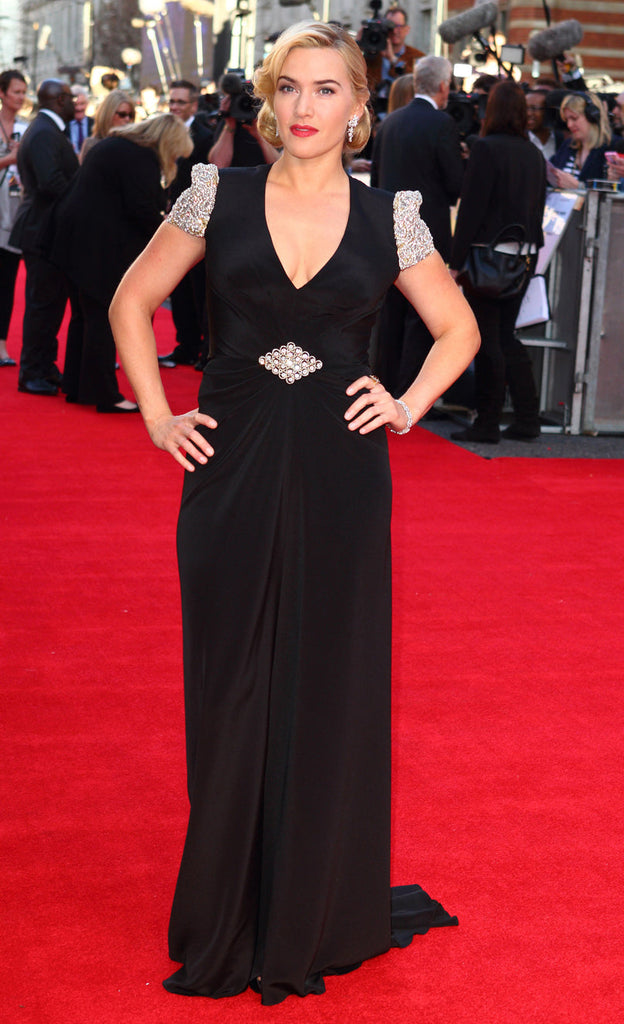 Red Carpet - Kate, Helena, Vanessa
I decided that whilst on holiday this past week, I would give myself a complete computer/online break. Most of us are glued every waking hour, constantly checking emails on our phones etc, and I'm no exception. I've hardly been online at all since I've been away (amazing for me haha!) but today I thought I do a tiny bit of work, gathering together a few recent red carpet pictures. The first two of Kate Winslet are from the worldwide premiere of Titanic 3D. I wont go into the make-up as this look has already been requested by a whole lot of people... so I'm planning a tutorial of this classically glamorous look. if you would like to see any of the others, please let me know in the comments.
Below, lovely Kate again, this time for the Cesar's (the French equivalent of the Oscars). A completely different look this time, the stunning dress was head to toe sequins and provided a lot of dazzle so I went very simple on the make-up with a pretty black flicked liner and peachy lip.
Screen legend Vanessa Redgrave received an honorary Oscar in London recently in recognition of her truly remarkable screen and stage career. Meryl Streep presented the award and, along with her family, many of the guests where long-term fellow actor friends. Vanessa had a fabulous tan on this occasion and the make-up was all about boosting her natural sun-kissed glow. A defined eye and brow finished the look ... very simple.
Helena Christensen's look was very glam for the Vienna Ball. Her dress was a little bit 70's 'Studio 54' and that combined with the fresh flowers in her hair convinced me that a smokey, glittery green eye (Tom Ford Palette and lots of black kohl), hot pink cheeks and a pretty pink lip were the way to go.
Im back in a few days and have lots of new video tutorials I made before I left to start posting. So hopefully there be some looks, tips and ideas which are perfect for you.
Hope you have a great weekend! X