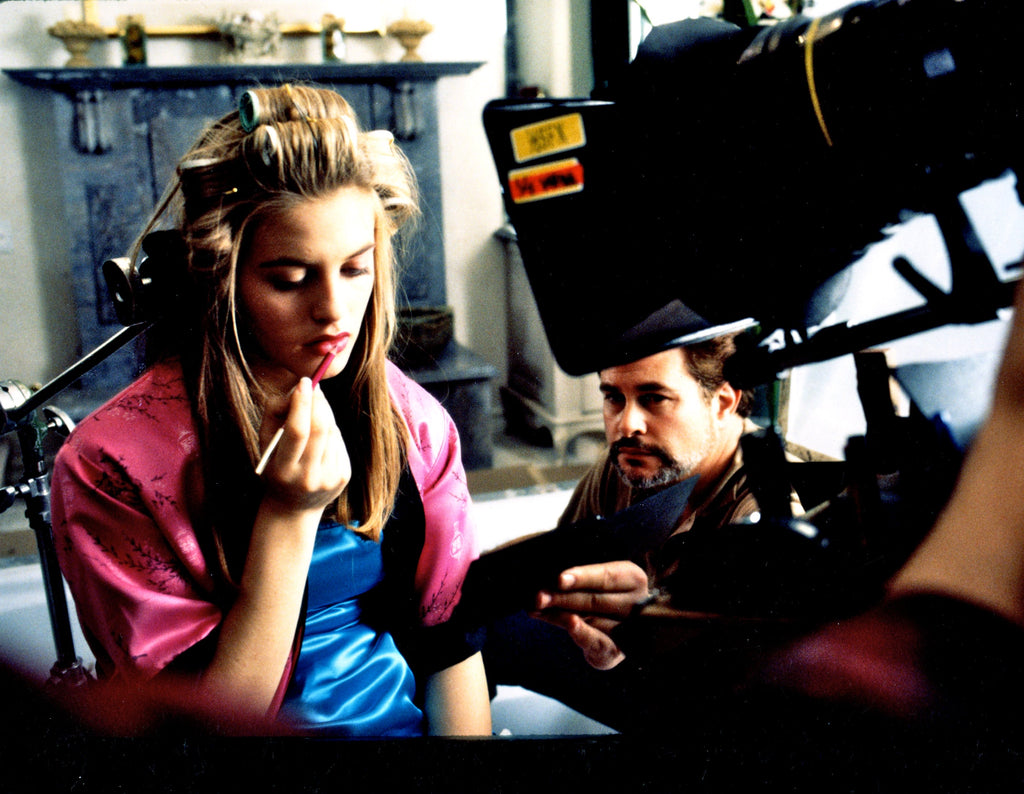 #MakeupMoments - Clueless
Last time I did a 'Make-up Moment' blog post it was the eerie lash look from A Clockwork Orange created by Barbara Daly so this time I thought I'd do something COMPLETELY different and transport us back to Beverly Hills High School in the early 90's.
Loosely based on Jane Austin's 1816 novel Emma (but with a lot more outfits!), writer and Director Amy Heckerling takes a satirical look at surviving teenage life in Beverley Hills High. The film follows the trials and tribulations of image obsessed Cher (played brilliantly by Alicia Silverstone) as she skips homework and fails to land good grades - instead focusing on boy dilemmas, matchmaking the teachers and making over Tai (played by Brittany Murphy - who sadly died aged just 32), the clueless' new student.
The makeup for the film was created by Alan Friedman, an Emmy award winning Hollywood makeup artist who worked on many iconic 90's movies and shows including Buffy the Vampire Slayer and Ally McBeal.
I caught up with Alan to find out what it was like to work with Alicia and co.
LE. How did you research for the film? 
A.F. I was hired just a week before production began, whereas the costume designer Mona May had been working on the film for months, researching all the outfits, hairstyles and make-up.
Mona was way ahead of me having done endless research on each individual characters style, so I was almost able to cut and paste and pick and choose what I felt was important to me for each character… she had done most of my research for me!
L.E. Wow, just a week before, that's a short amount of time to prep, when did you first try out the makeup looks?
A.F. It wasn't really until we got together and did a camera test, the Friday before we started shooting on Monday, that the actors first tried on the clothes, hair and makeup, then I saw it all come together and made the necessary tweaks..
(See the black and white photo above for the camera test - Photographer Elliot Marks) 
L.E. In the film there's a lot of characters and outfit changes, how did you manage it?
A.F. Clueless was shot like a television movie, we had six months for the entire movie, it was fast. You're right, there were also a lot of characters in the film and a lot of outfit changes. When it came to filming I was always in the makeup chair making up the looks for the next scene whilst my co-worker was doing touch ups on set. When it's like that it's hard to keep control of each and every look in the film.

L.E. You must have trusted your co-worker
A.F. My co-worker was great, when you hire somebody to work with you in that type of situation, you don't hire an assistant, you hire your equivalent. They need to be able to duplicate what you're doing, so that if you're busy and unable to get on set, they can replicate your work exactly.
L.E. Presumably with all those outfit changes, you made small makeup changes or did you have to do lots of different looks on them?
A.F. Yes you're right I made my makeup changes rather minimal. It tended to be cheek colour or a lipstick. However, Amber (played by Elisa Donovan), wore different eye colours dictated by her outfits - I used Kryolan Aquacolours. Elisa would always go and get dressed first and then come see me so I could create something around what she was wearing. I remember she loved one particular lip colour and that was all she wanted to wear!
L.E. What was the lip colour?
A.F. A light matte beige lipstick by Mac called Bardot, I don't know if they still make it (they don't). For Alicia it was another shade by Mac called Malt (a similar pinkish, brown nude) with a brownish lipliner called Raizin.
L.E. Ahhh yes pale matte lips with a darker lipliner (Mac Spice being the other iconic shade of course) - it all sounds perfectly 90's supermodel!
(Below are some test shots of Elisa's character Amber .... shes wearing her beloved Bardot lipstick in some.)
L.E. It sounds like you were very much flying by the seat of your pants from day one.
A.F. Very much so but you go with the flow. There were days when the Director would say, "ok get them ready for scene 20" and all the hair would go up and all the makeup would go on, and they would get into their outfits, then the Director would they would say "oh no, scene 50" and then the hair would come down and the makeup would change …we would do that a number of times.
It's funny, I've always worked in that way, some actors would come in late and the producers would say
"How long will it take for you to get them ready?"
I would look at them and say, "Normally it takes about 45minutes for that actor to be ready with makeup and hair or an hour and a half" but then I'll ask "What will you see of them?"
"Well it's a big wide shot of the whole class and they walk in."
And I would reply "Oh in that case, get them dressed and shoot them as they are!"
L.E. Directors must love you for your speed and common sense.
A.F. Well everyone is there to contribute to the director's vision. Sometimes there are makeup and hair people who want it to be their show but that's not why we are there, we're all contributing to the directors vision. You have to be a team player.
L.E You're trying to make their vision come true - and you know, from a make-up persepctive anyway, how to turn it into reality.
L.E. And what are you doing now?
A.F. After working in Hollywood for over 30 years doing 80 hours a week I decided I needed a change. I moved to Northern Californian wine country to relax and kind of fell into doing weddings about 10 years ago. It's interesting to do makeup for 'real' people after so many years working only with actors.
Huge thanks to Alan for giving us an exclusive look inside the make-up trailer and for sending me his personal (not seen before) photographs from set. If you who would like to see some of his latest work (and maybe book him for your Californian wedding!) click here for his website. I so enjoyed talking to Alan, he really is a lovely guy.
I have lots more make-up moments from every era and genre coming up. I also took on board your suggestions from last time and if you have any new suggestions, let me know! X