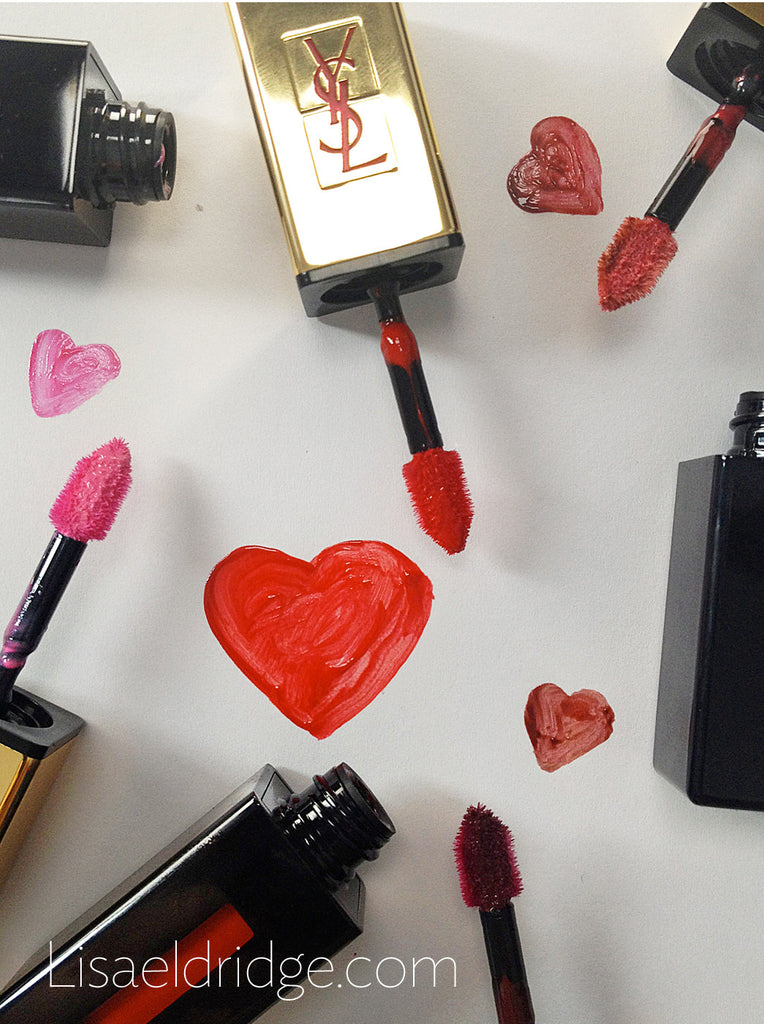 Lisa Loves - A Beauty Swoon!
It takes an awful lot these days to get me excited about a beauty product. It could be the colour, the texture, the originality or the practicality but when its all at once my oooh's and aaaah's can be heard for miles! The arrival at the House of Eldridge of the new YSL Rouge Pur Couture Glossy Stains, saw such a moment.
First up the technology and texture is something brand new in the lip arena. Creamy and glossy but not too glossy, long lasting in a way that actual gloss never truly is and fabulously moisturising in a way that stains usually are not. The packaging could easily be mistaken for a nail polish bottle, the applicator is a flat, petal shaped spatula that hugs the curves of your lips perfectly.
The colour palette is also extremely desirable. The twenty pearl-free shades feature everything from a seriously pale, baby pink to wearable 'like natural lip colour only better' shades through to the richest cyclamen and bright orange. So far I've worn No2 (a bitten lip shade), No8 (an off the chart hot orange) and No17 (a beautiful lilacy pink) and loved all three. You can almost feel the creamy, long lasting formula locking on and clinging to your lips which is quite reassuring. I often find the sweet fruity fragrance of glosses a bit cloying but this one, although quite perfumed, didnt bother me at all.
A stain is the most modern way to wear lip colour and this, in my opinion is the most modern of all stains.
Verdict - Expensive (£22.50) but this formula is so new and cutting edge you wont find a cheaper drugstore or highstreet version anywhere - yet. An ab fab 10/10!