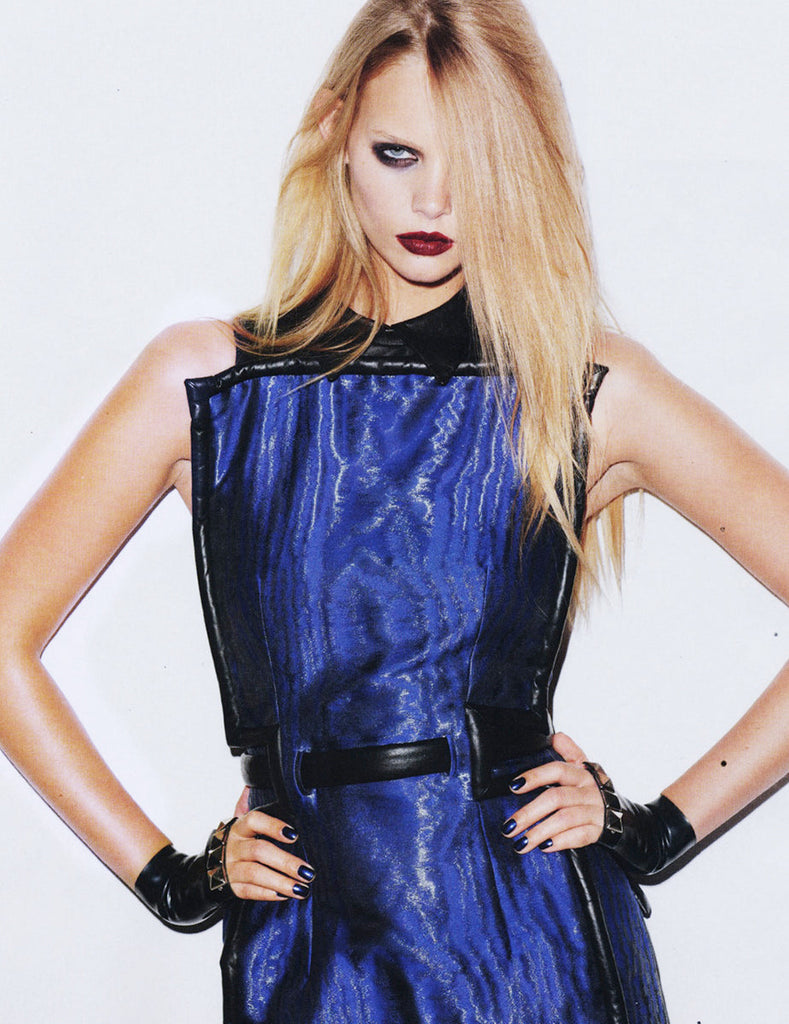 Gothic Make-up - Collections Story
Gothic make-up is a huge trend for this Autumn Winter. It's a trend that has been alluded to a few times over the past few years at the shows, however, this season, there's no avoiding it! Everyone from Gucci to Lanvin to Calvin Klein all channelled a touch of gothic glamour into their catwalk make-up.
So I thought I'd post a couple of the shots from the collections story I did in Berlin for this months Elle magazine as the look is heading in that direction.Traditionally, goth make-up has three key elements: super-pale skin, heavy, dark eyes and dark, (or black) stained lips. Here, to make the looks more modern, I decided to play on one or two of these elements at a time and keep the brows light.
I think it's really important to remember that gothic make-up doesn't HAVE to be harsh or over-the-top – heavily lined, dark eyes make for a great sexy, sultry evening look, and a dark lip can be super-glamorous (try building up a semi-sheer lipstick if you're a bit scared).
Less bronzed skintones have also been making a comeback for A/W and can look really chic (much more so than a perma-tan!). To avoid looking washed-out, use a touch of highlighter on cheekbones to add some dimension to your face as I did here, or try a super-pale blush applied really lightly to the apples of the cheeks.
I have tutorials of this look as well as quite a bit of editorial coming up in the next few months. I'd love to know what you think of these looks – will you be trying out any of them yourself?!
Fashion director: Anne-Marie Curtis
Photographer: Thomas Schenk
Hair: Uli Wissel
Model: Marloes Horst at Next Model Management
Visit www.elleuk.com to see the exclusive videos I make to go with my monthly beauty column.