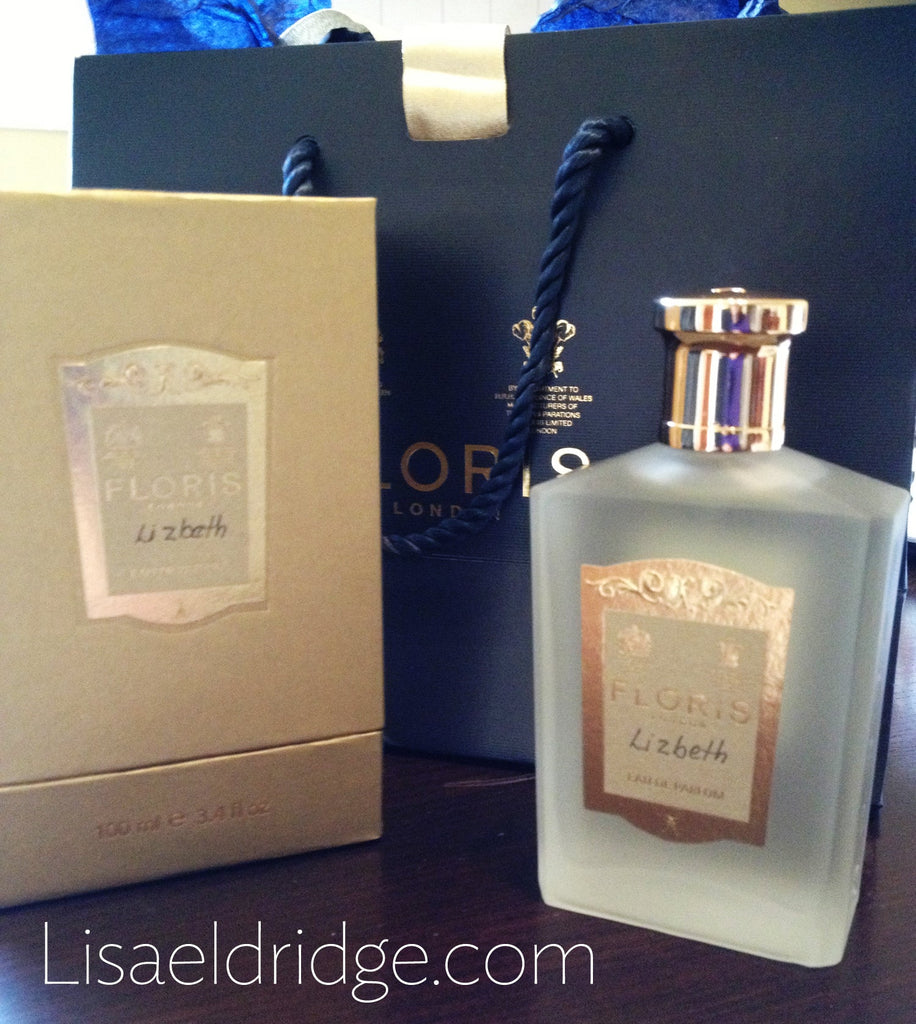 The Bespoke Fragrance Experience
Ever fancied creating your very own fragrance? Something so unique, so ...you? Some of you may remember that as part of my Christmas giveaway I offered a chance to do just that. As it's something I haven't personally experienced, I asked the lovely winner Anna Mason to let me know what it was like. Anna descibed it so well I asked if she would consider being my first guest blogger so we can all hear about it. Thankfully she said yes and here's how she got on:  
"When Lisa held her Christmas 2012 giveaways I was tuning in to her site each day. She was offering amazing makeup sets, nail polishes, body creams, make up courses….all really lovely, I'm sure you remember. However I was really excited the day she was offering the bespoke Floris perfume.
You see my excitement was such because I had been looking for a replacement to my favourite perfume for a couple of years. My favourite perfume was Grosellina, part of the Aqua Allegoria range by Guerlain. Sadly they discontinued this a few years ago. I was lucky because I managed to source a few bottles from a pharmacy in Menorca when I was on holiday. This meant that I had a stockpile but of course eventually my stockpile dwindled.
I had tried many other perfumes some of which were beautiful. The problem I found was this; people would say 'oh you smell lovely is that so and so?' and then name the perfume. Or they would say something like 'oh Shalimar really suits you!' It does, Shalimar and many others do suit me, they are right. However what I really wanted was a scent that was unique to me. You see when I wore Grosellina no one was ever able to identify it, it became my signature scent and that's exactly what I was after; my new signature scent.
Perhaps you can now imagine my excitement when Lisa contacted me to let me know I had won the bespoke Floris perfume giveaway. I was over the mood. It had never occurred to me to have a perfume made especially for me. I was delighted and very excited.
A few days later my beautiful invitation arrived from Floris, gold and embossed, just lovely. I rang, made my appointment and booked the date in my diary. The day arrived, I caught the train, negotiated the tube (not that easy when you live outside London!) and found Floris on Jermyn Street. Everything was seamless, you know how it is when everything goes well? No jams, jumped on the right tube, exited at the correct exit and clapped eyes on the street name immediately, no hitches, no problems, straight there – just perfect! I knew then that the experience was going to be amazing.
Floris, the shop, is beautiful and smells incredible. I was ushered into a room at the rear which looks like an old fashioned apothecary. Lined with cases of perfumes, tortoiseshell combs and memorabilia showcasing the history of Floris from when they first opened up as a barbers shop in 1730. Interestingly the same family still own and run the business.
My perfumer was Penny Ellis, experienced in mixing and matching fragrances and with a good understanding of what goes with what. Penny guided me through deciding upon a base note and then adding top notes, sweetness, something citrine, something clean and something lasting. Penny brought with her a wealth of experience and, I am glad to say, patience with my indecision. It is very hard deciding on which fragrances you truly like even with two hours to do it in. However, between us we managed it and I am absolutely delighted with the end result.
I now have my new signature scent, based on rose, amber, patchouli and candy floss. Yes candy floss, can you believe it? This fragrance offers a warmth with a slight burnt edge, sounds very strange but it works brilliantly. Penny mixed my fragrance in front of me and decanted it into the Floris signature bottle with the gold top, very beautiful. Then she asked me to name it. Okay, now I was stumped. This was something I had not considered. I have two daughters and so wanted something that would encompass all three of us, a family name that would be meaningful and significant and so named my fragrance 'Lizbeth'.
My experience at Floris was amazing, thank you Lisa this was a wonderful prize. I would highly recommend this for a gift to someone, perhaps a birthday gift or Christmas or perhaps a wedding gift to the bride from her groom. Or simply a gift to oneself, why not? It was a wonderful experience that made me feel very special and I have my new signature fragrance that is unique to me. Oh I must mention that Floris keep the recipe on file and you can reorder your fragrance any time you wish.
I loved this day, thank you again Lisa, I could not have won anything better."
Customisation services start at £195. Visit www.florislondon.com
Big thanks to Anna Mason for this post and the great photos
Have you had a similar experience or is it something you would consider treating yourself or a loved one to?