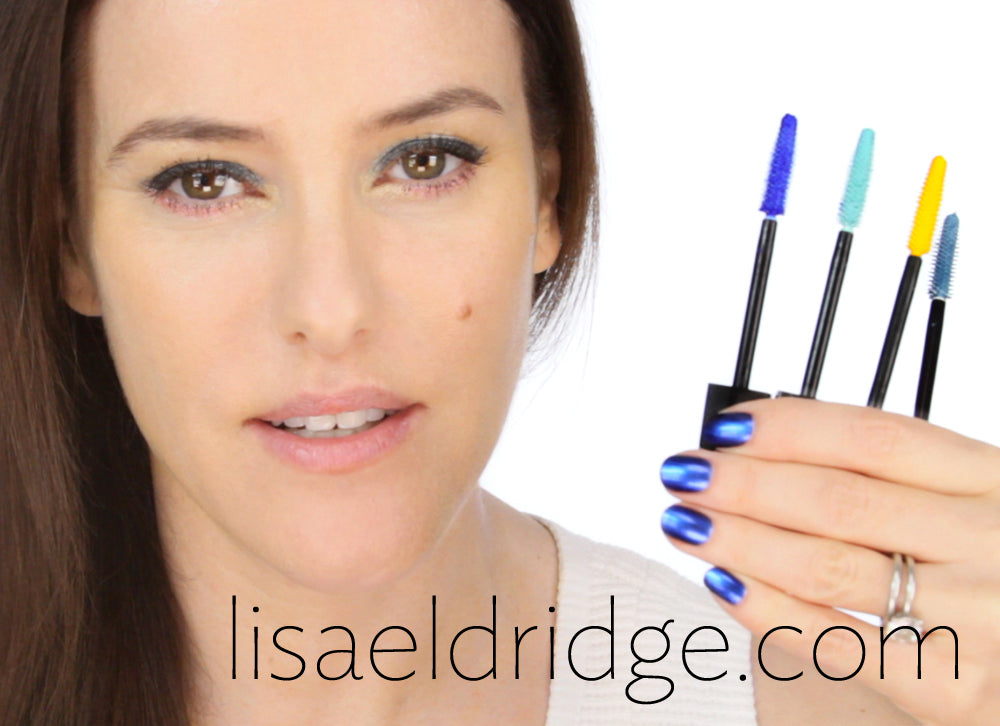 Summer's Coming!
Yellow mascara?? Really? Could you? Would you? I'm not sure about that one either but everything else in Chanels Summer Butterfly collection has got my heart all a flutter. The highlight of the collection for me is definitely the wild and wonderfully striking waterproof mascaras in Blue Note (Electric Blue), Aqua Blue (Light Blue), Lime Light (Vivid Turquoise Green) and Zest (Bright Yellow). They are all completely opaque in colour and have been designed to wear over black mascara to create a flash of dazzling colour but I think the electric blue shade Blue Note looks rather amazing on its own. Blue mascara hasn't looked this good since 1982! The idea is to apply black mascara, then just tip the ends of the lashes with the colour of your choice. You may not be bold enough to wear them everyday but they could be the perfect summer holiday fling.
The other highlight  for me is, of course, the nail polishes, I'm wearing Bel-Argus in the pictures but I'm equally facinated by the rich metallic teal shade, Azure.
There are also six 'Fresh effect' cream shadow sticks in various butterfly hues which feel very cooling on contact with your skin. Its nice to see such a bold and colourful collection which you can play however you like. For the look I created with the collection (below) I used Cream Eyeshadow Sticks in Jade Shore (all over my upper eyelid), Pink Lagoon (along the lower lashes) and Cool Gold (to highlight at the inner corner and brow bone). I applied black mascara and tipped it with Blue Note mascara and finished things off with Bel-Argus polish. The full get the look video will be available soon on Chanel Make-up Confidential.
Coloured mascara is a bit like marmite, you either love it or hate it, where do you stand?