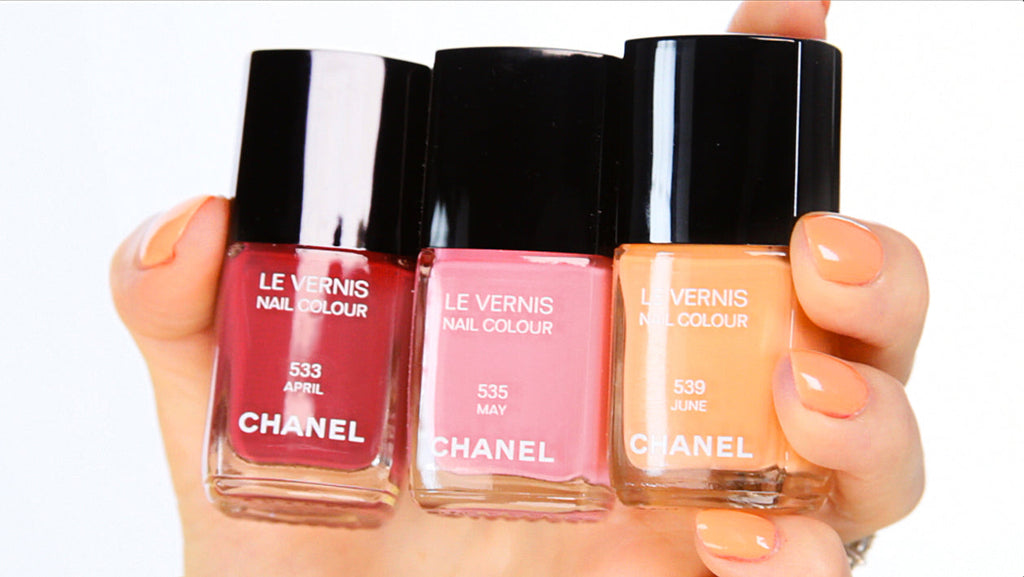 Lisa Loves - June Is Busting Out All Over
The amazingly hot October weather we have been having here in the UK made me want to paint my nails with something warm and glowy. Enter the Chanel S/S 2012 polishes named after the months of spring. April, a wonderfully rich and luminous garnet, May a beautiful rose pink with delicate multicoloured pearl and June a creamy pastel apricot. I was immediately drawn to June (I'm wearing it in the pic) as its one of those shades that flatters many skin-tones. I've been wearing it this past week and have received a lot of compliments. Apparently the weather is turning very cold tomorrow but for now… I'm all about Junes future bloom.
Which is your favourite?
I've made a preview video of the Spring collection coming soon on Chanel Confidential
...look out for it! X