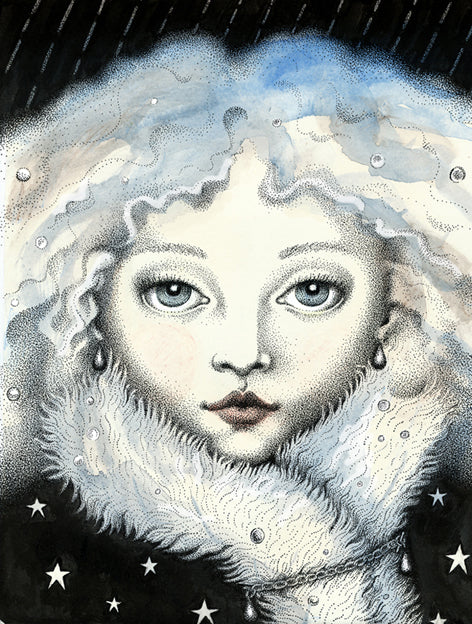 Inspiration - Illustrator Izzie Klingels
Izzie Klingels is an amazingly talented illustrator whose work I've admired for a long time - she works across fashion, music and advertising and has a really unique style which is always eye-catching. She's collaborated with huge brands like Topshop, Topman and Calvin Klein and her work has featured in tons of magazines such as Nylon, Dazed and Confused and Vogue.
Izzie says her work is often influenced by traditional folk illustrations, experimental film, surrealism and fairy tales and you can definitely see these elements running throughout her work – it's really dream-like and dark, with lots of beautiful and girly elements such as flowers and butterflies, all in a very cool and magical way.
I love the gorgeous, dreamy images of the shoes floating in water (I'd love a pair of the glittery ones) and how she combines her illustration with photography. Her 'How to create the perfect eyebrow' illustrations for Cookie magazine particularly caught my eye -surprise surprise!
Izzie has a great website, www.izzieklingels.com with loads to look at, including some of her fantastic short animations - If you have a spare moment log on and have a bit of an explore, and hopefully you'll be as inspired as I was!
If you are looking for a REALLY special Valentines card, Izzie's has produced some limited edition Valentine's cards available at the wonderful and uber cool concept store Darkroom London to coincide with their 'Love From Darkroom' show (starting the 1st Feb).