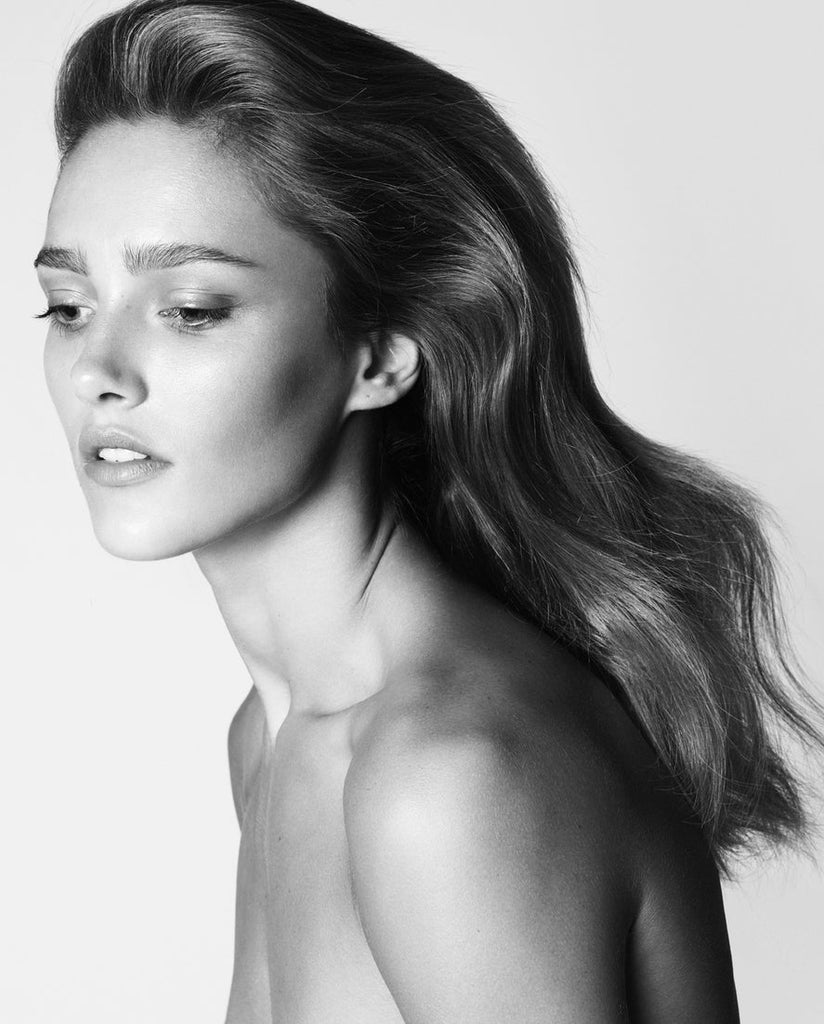 Brightening Ingredients - The Low Down on the Most Effective
Like lots of people, my skin doesn't fit into one category - it's oily/combination, often dehydrated and prone to uneven texture and pigmentation, so I'm regularly on the lookout for products with brightening benefits that I can incorporate into my regime (to both improve tone and keep future discolouration at bay). I often find that products like these are good to use in autumn and winter months when you know you're not going to be exposed to strong sun every day (UVA is a huge catalyst for dullness and pigmentation). That said, no brightening product will be able to work to its full potential without a broad-spectrum sunscreen, so make sure you apply your SPF each morning (even when it's cloudy and grey outside) so your skin can respond as effectively as possible to the brightening products you're using.
When you're shopping for brightening products it's good to have a little knowledge of the main 'non prescription' ingredients to look out for, so you can be sure you're buying a decent formula (if you want anything stronger for acute pigmentation then you'll need to see a good dermatologist for a prescription). There are lots of brightening ingredients that are easy to come by and have been found highly effective in trials - here are five, and some products that you can find them in...
Licorice
Over the years I've spoken to a lot of dermatologists who really trust licorice's lightening abilities. An anti-irritant and anti-inflammatory, it's also able to inhibit the production of tyrosinase (an enzyme that accelerates melanin), so as well as being able to lighten dark spots it can also help to prevent future pigmentation. 
Try it in... Sunday Riley Good Genes is a great serum with high levels of actives (do a patch test if you're sensitive), including licorice and lactic acid, a key Alpha Hydroxy Acid (AHA) and one of my most worshipped skincare ingredients. Together these make a pretty potent brightening duo - licorice gets to the root of pigmentation while lactic acid increases cell turnover to exfoliate any top layer discolouration. You can use it as a daily serum and a treatment mask to get skin glowing before a special event or when you're feeling particularly dull.
Available here.
Niacinamide
Niacinamide is a form of vitamin B3, found in lots of foods like fish, milk, eggs and green vegetables. Used in skincare, it acts as an anti-inflammatory as is able to boost elasticity, stimulate collagen production, lighten discolourations (including post-acne red marks) and improve uneven skintone.
Try it in... niacinamide is one of the key ingredients in Eve Lom's new Brightening Mask, which arrived at the #HouseofEldridge last week. It's soaked in a cocktail of skin brighteners, including niacinamide, licorice, Vitamin C (coming up next) and a patented ingredient called dermapep that Eve Lom claim is up to 20 times more effective than other brighteners like kojic acid and hydroquinone. It's also got vitamin E (anti-inflammatory), squalene (emollient) and sodium hyaluronate (a salt of super-hydrator hyaluronic acid). A potential new addition to my 'face mask wardrobe'!
Vitamin C
Vitamin C, or ascorbic acid, is probably one of the best known skin brighteners. It's a potent antioxidant that's amazing for dull, congested complexions as it increases cell turnover to boost brightness and overall radiance, and has a lightening effect on all kinds of pigmentation.
Try it in... Ren Flash Rinse 1 Minute Facial is a brilliantly speedy and effective mask with 10% water-activated vitamin C - the perfect pick-me-up when my skin is feeling particularly sluggish. I also really rate Murad Essential C Moisture SPF30 - it's like a 'moisturiser that does more', with UVA and UVB protection plus vitamin C and pollution-fighting antioxidants.
Ren available here.
Murad available here.
Kojic Acid
Kojic acid is a brightening ingredient derived from a species of mushroom native to Japan (it's actually a by-product of sake fermentation). Alongside antibacterial and antioxidant properties, it functions as a tyrosinase inhibitor - making it very effective at reducing melanin production.
Try it in... SkinCeuticals Phyto + is a light but potent, oil-free serum with a hyaluronic acid base (for a serious hydration hit) that delivers a dose of kojic acid and arbutin (see below) to help minimise scars and discolouration (note this is a US product - if you're in the EU try Phyto Corrective Gel which is similar but arbutin based). It can be a tad sticky, so don't over-apply, and allow in to sink it before layering anything else on top.
Available here.
Arbutin
Like licorice and kojic acid, arbutin can inhibit tyrosinase to reduce the formation of melanin and provide a skin lightening and brightening effect. It's extracted from bearberry (a plant with sun protection properties) and has a similar chemical composition to hydroquinone, but without the potentially irritating side effects. Some derms argue that it's one of the most gentle brightening ingredients, so a good one to look out for if you have sensitive skin.
Try it in... Chantecaille Vital Essence with Arbutin has a beautiful, light, gel texture (think between a serum and lotion - perfect for people like me who don't like heavy creams). It feels soothing and hydrating, so if you've got oily skin you could use it on its own, or follow up with a moisturiser if you're drier. It's packed with antioxidants and arbutin to help brighten, lighten and bring glow back to dull skin.
Available here.
If you use brightening skincare, I'd love to know which products and ingredients have worked for you - let me know in the comments. And remember that, sadly, brightening won't happen overnight - patience and persistence (and sunblock) is key!
P.S If you do decide to go for something stronger to tackle pigmentation, make sure you see a qualified dermatologist (ideally someone that comes highly recommended).
Watch My Current Skincare Regime (Updated) below to see more of my skincare favourites. If you're concerned about darkness and pigmentation around the eye area, you can also take a look at my Under Eye Dark Circles - Causes and Treatments film.
Top image: Karmen Pedaru, photographed by Cuneyt Akeroglu for Vogue Turkey