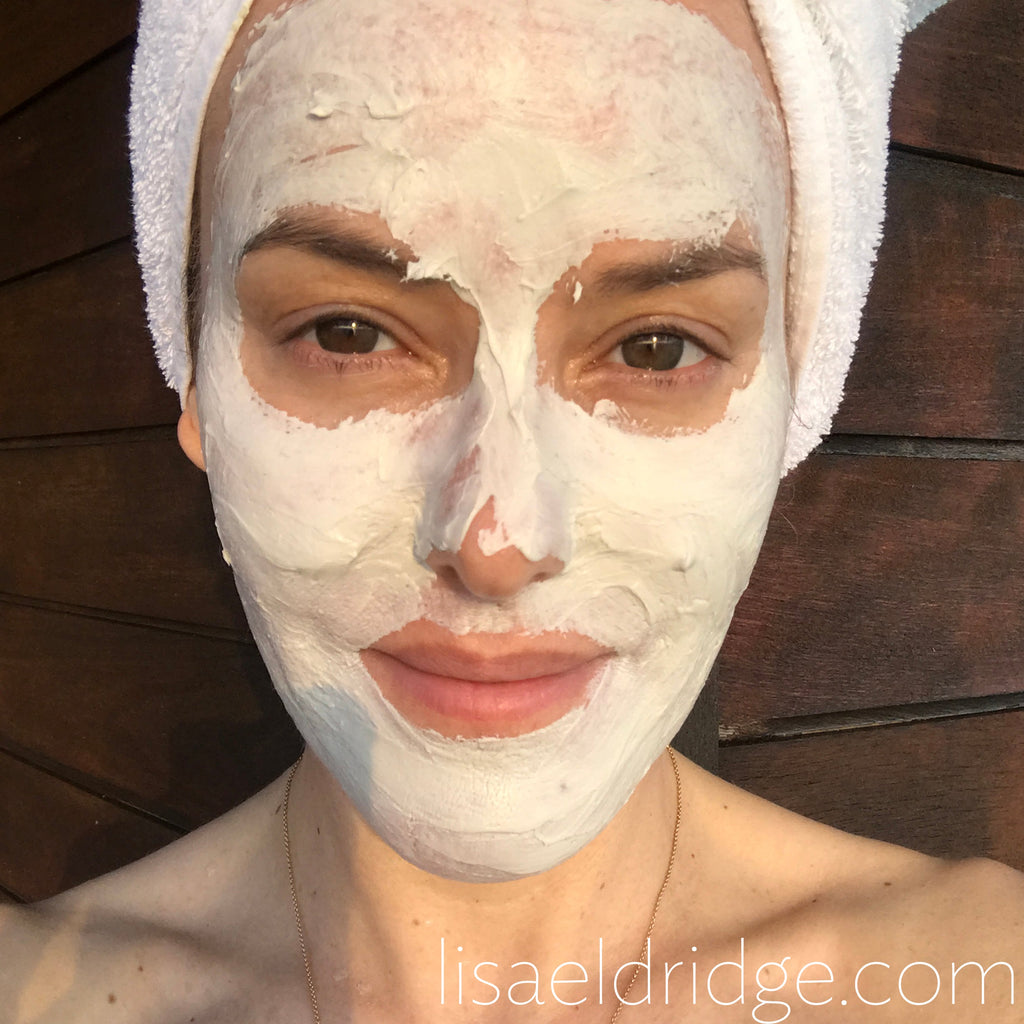 3 Natural and Organic Masks I'm packing...
If you've watched this video, you'll know that I've been trying lots of natural and organic skincare the past few months and I've packed a few of my favourite natural mask brands for my holiday this summer. Purifiers, hydrators and skin soothers read which masks I'm doting on…
As someone who has naturally combination skin, I couldn't go away without packing a detoxifying clay mask (top image)  these are always a staple in my face mask wardrobe. For this trip I'm packing Sukin's Detox Clay Mask - it's a thick, creamy textured, deep cleansing Kaolin and Bentonite clay mask which is good for clearing blemish prone skin of suncream.  Not only does it absorb excess sebum and draw out impurities it also includes restoring ingredients such as avocado, rose hip and baobab oil Available here.
It's important with clay masks that you don't leave it on too long and let it dry out completely, you know, when it's cracking. It can draw out too much moisture from your skin, causing dryness and inflammation (redness). 10-15 minutes is long enough.
I first took this next one on a trip to the Maldives in May and it's been a favourite ever since. Being in the sea all day made my normally combi skin feel like it was in need of a hydration boost, cue Susanne Kauffman's Calming Mask. It's packed with delicious skin saving ingredients, from Shea butter, coconut and sunflower seed oil. To active anti-inflammatory ingredients such as Marigold, Fireweed and Aloe Vera. It also boasts St Johns wort which is great for healing dry and sensitive skin. Some masks aimed at drier skin gals can break me out, this one doesn't. Available here.
This next one is an organic feast and my current favourite, I LOVE it. It's the Sour Cherry and Blackthorn Gel Mask by organic, Hungarian brand Ilsci (named after Aunt Ilcsi who created it). It smells DELICIOUS, (think Cherry Bakewell) and has a jelly, jam like texture. This one is more on the exfoliating side, using the fructose and fruit acid from Sour Cherries and Blackthorns to revive, tone and replenish dull, dehydrated skin, it also includes pore clearing wonder salicylic acid. Some of the ingredients are not great for very sensitive, fragile skin types. Note: when applied, you look like a burns victim so warn the family in advance ; ) Available here.