No. 1
Seamless Blend Brush
Seamless Blend Brush
$63.00
No.1 Seamless Blend Brush is my new foundation brush. The No.1 brush was designed with flat pointed bristles to create a flawless coverage with its synthetic hairs. This brush is the perfect companion to your Lisa Eldridge Foundation, as it easily blends the liquid foundation onto your skin to create an even and seamless coverage.
"The years I have spent working with cosmetic houses in Japan led to a lifelong love affair with the unparalleled art of Japanese brush making.
I worked closely with the artisans of my choice to develop from scratch a high performance brush that will help to apply, smooth and blend the Foundation seamlessly onto the skin to create a beautiful, even coverage".
100% vegan and cruelty free.

---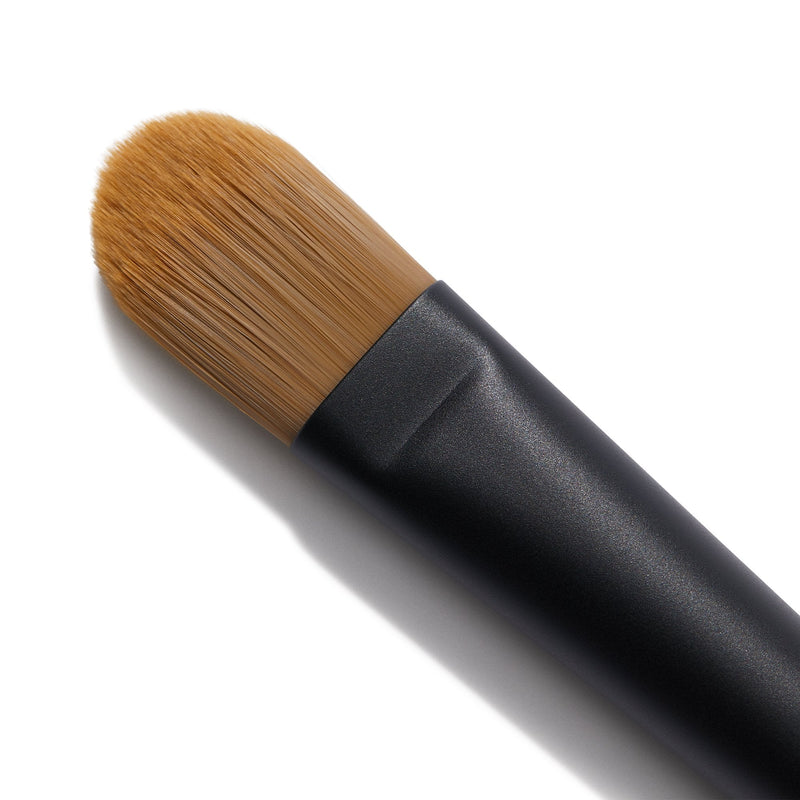 Carefully Crafted
High Performance Brush
Beautiful high-performance makeup brushes designed by Lisa and created by artisans in Japan. Using only the finest quality, state of the art synthetic hair which has been specially created by experienced craftsmen for its softness, wave, diameter and taper. 100% vegan and cruelty free, the fibres are then blended together to achieve the best performance for each type of brush. To preserve their softness the hairs are never cut, instead they are carefully positioned using a patented process that places the hairs in a 'mould' to sculpt the perfect makeup tool. The ergonomic handle is made from responsibly sourced 'Japanese Cherry Blossom' wood harvested in Kumano-town, the historical production centre of calligraphy brushes. Each handle is multicoated with soft touch, matt black lacquer, to ensure a beautiful sensorial feel and long lasting quality.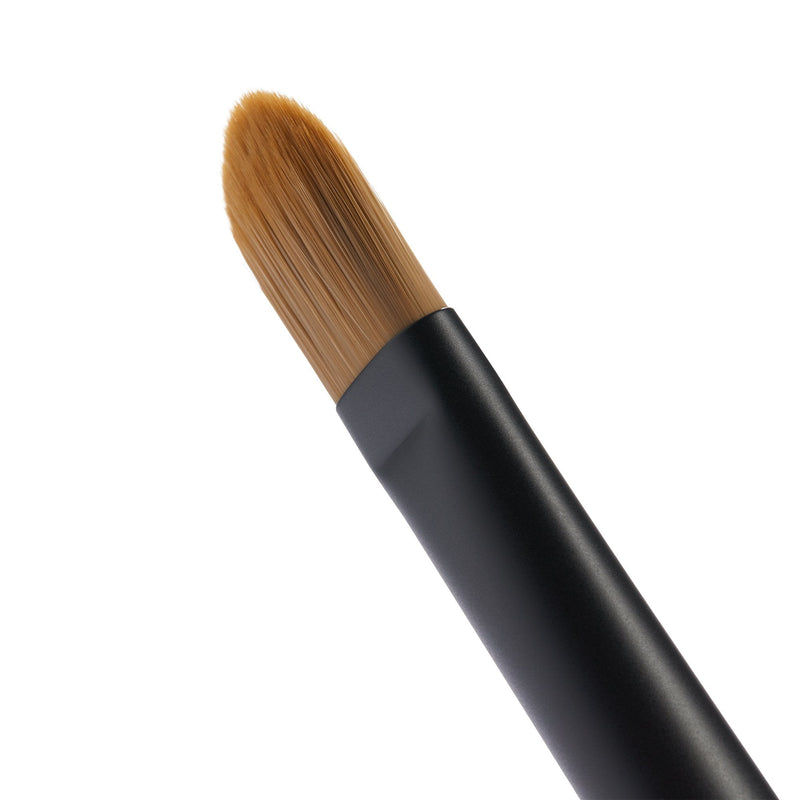 Brush Care
Brush Cleaning
For personal use, wash your brushes at least once a week in warm water using shampoo or brush soap. Gently swirl the brush angling the hairs downwards until all traces of makeup have been removed, then rinse. Prior to drying, gently tease the bristles back into shape. Then place a cloth or towel on the edge of a table and position the brushes with the bristles over the edge so they dry evenly all round. Only pack away once they are completely dry.