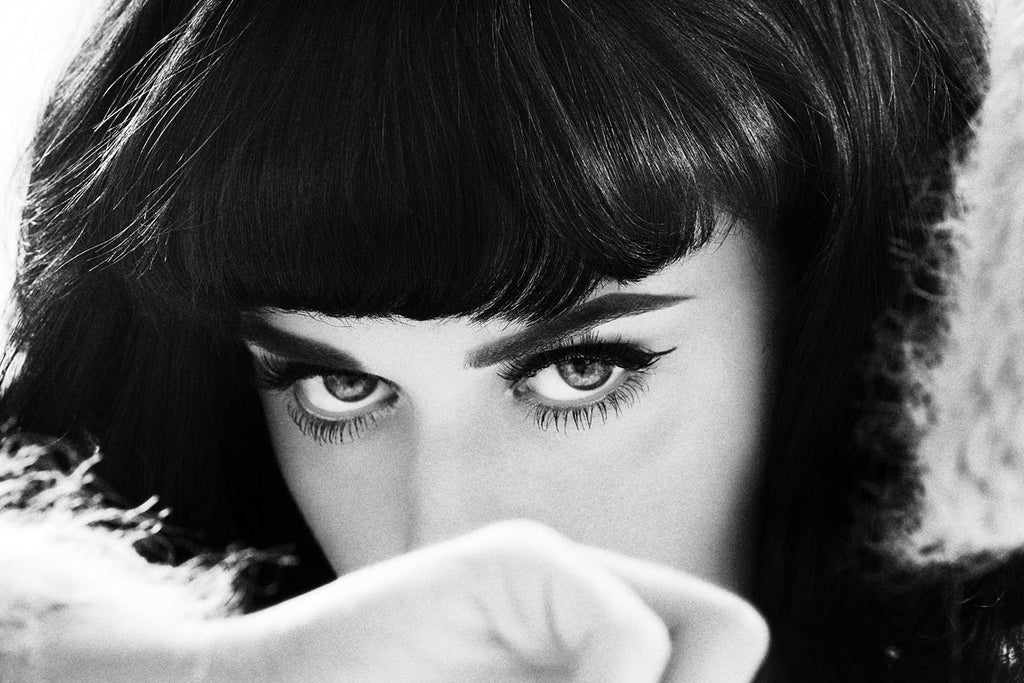 Winner of My Trailer Competition
Last week on my Facebook and Google+ I announced a fun little competition to name all the models and celebrities that appear in my Tutorial Trailer.
As always, I love the effort you all put in - I hear there was some serious stop, starting, pausing and rewinding of the film!
Without further ado…the lucky winners with the most correct answers (each picked at random) are…
1. Flavia Zacar
2. Georgiana Gia 
3. Emily Lupton
Congratulations, you've each won some makeup goodies. Keep an eye out for a message from me.
And if you are interested, the correct answers were: 
1. Jagoda Lagiewska from Osman Yousefzada S/S 2010 Fashion Show - London Fashion Week
2. Ming Xi from my Vogue China 2012 and A/W Make-up Trends Video
3. Dree Hemingway in my Behind the Scenes at Matthew Williamson S/S 2012 Show
4. Anja Rubik in my Behind the Scenes at Matthew Williamson S/S 2012 Show
5. Lindsey Wixson in my Bright Eyes, Glossy Lips Feat Lindsey Wixson for Vogue UK
6. Giedre Dukauskaite in my Beauty Shoot for Vogue UK 
7. Cara Delevingne from the ID Magazine Fashion Film
8. Cara Delevingne from the Love Magazine Covers, 2013
9. Edie Campbell from the Love Magazine, 2013
10. Georgia May Jagger from the Love Magazine, 2013
11. Rosie Huntington Whiteley from the Love Magazine, 2013 

12. Alexa Chung for Eyeko, 2013
13. Lara Stone for Turkish Vogue, 2012
14. Liv Tyler for Marie Claire, 2012
15. Katy Perry for Glamour Magazine
15. Emma Watson in my Elle UK Look 
16. Karmem Pedaru Vogue Turkey
17. Cheryl Cole in my Elle Cover Look
18. Jourdan Dunn in Vogue UK 2010
19. Ming Xi in my Vogue China 2012 and A/W Make-up Trends Video
20. Jourdan Dunn Vogue Turkey 2013
21. Kate Winslet in Harper's Bazaar 2013 with my Baby Bardot Look
22. Kate Winslet for Lancôme Advert 2013
23. Kylie Minogue Elle UK, 2013 

24. Edie Campbell for Love Magazine, 2013
25. Lily Mcmenamy Love Magazine, 2013 
26. Sam Rollinson Love Magazine, 2013
27. Lara Stone for Turkish Vogue, 2012
28. Rosie Huntington Whiteley and One Direction for Glamour Magazine, 2013
29. Mariacarla Boscono in Vogue Turkey, October 2013 
30. Anja Rubik for Vogue Turkey, 2013
31. Kinga Rajzak for Dansk Magazine, 2013 / Paper Makeup  
32. Andreea Diaconu for Italian Vogue, 2013
33. Kate Winslet on Red Carpet, 2012 / Glamorous Red Carpet Makeup
34. Cara Delevigne DKNY Awards, 2013
35. Keira Knightly Red Carpet Makeup for the premiere of Anna Karenina, 2012
36. If you include me! From my 'Easy, Effortless Winged Liner Anyone Can Achieve'
37. Madeline from my 'Acne / Blemish Covering Make-up Tutorial'
38. If you include me! From my 'Make-up Removal Tutorial'
39. Stacha Hicks for my 'Smokey Look for Hooded /Mature Eyes'
40. Yvonne Ellis from my 'Glowing, Youthful Make-up Look for Mature Skin' 
41. If you include me! From my Flawless & Chic Make-up Look / Keira Knightley Red Carpet Look
42. If you include me! From my 'My Emma Watson Cover Look Tutorial'
43. If you include me! From my 'Cheryl Cole UK Elle Cover Look'
44. Kylie Minogue and me from my 'Kylie Cover Make-up Look – Pinks!'
45. If you include me! From my 'Ultimate Guide to Red Lips Tutorial' 
46. Joanna Halpin from my 'Baby Bardot' Fresh Spring Make-up Look'
47. If you include me! From my 'Classic Smoky Eye Tutorial'
48. Claire in my 'Grown Up Girly Look Tutorial' 
49. Jiin Jang from my 'Fresh and Polished Look for Office / Work tutorial' 
50. If you include me in my'Audrey Hepburn – Breakfast at Tiffany's Inspired Make-up Tutorial' 
51. Svetlana Pavlova as 'Tippi Hedren - The Birds - Hitchcock Heroines Tutorial'
52. Ivana in my Marilyn Monroe - Iconic Make-up Look Tutorial
53. Claudia Devlin in my 'More Biba Fever: Comtemprary Look and Vintage Make-up' and in 'Biba Fever' 
54. If you include me in my 'Old Hollywood Inspired Party Look with Vintage Golds'
55. Helena McKelvie from my 'Wide-Eyed 60's Lashy Dolly Eyes Tutorial' 
56. If you include me from my Editorial / Dramatic liner, Lashes and Stars Tutorial
57. Monique Sterling from my 'Trend – Orange Shades. A Simple Look for Olive/Darker Skin Tones' 
58. Meve Zunderdorp in my 'Showgirl / Fantasy Peacock Eyes Tutorial' 
59. Taii Gordon 'Dramatic Black 'Cat Eye' Liner Tutorial' 
60. Meve Zunderdorp in my 'Trend – Candy Colours Tutorial' 
61. Aleksandra Gilli in my 'Colorful Glitter Party Eyes'
62. Carolyn Murphy from the 'A-Z of Wink for iD Magazine'
63. Frida Gustavsson in my 'Beautiful 'Star' Make-up Shoot, Vogue UK 2010' 
64. Xiao Wen Ju 'A-Z of Wink for iD Magazine'