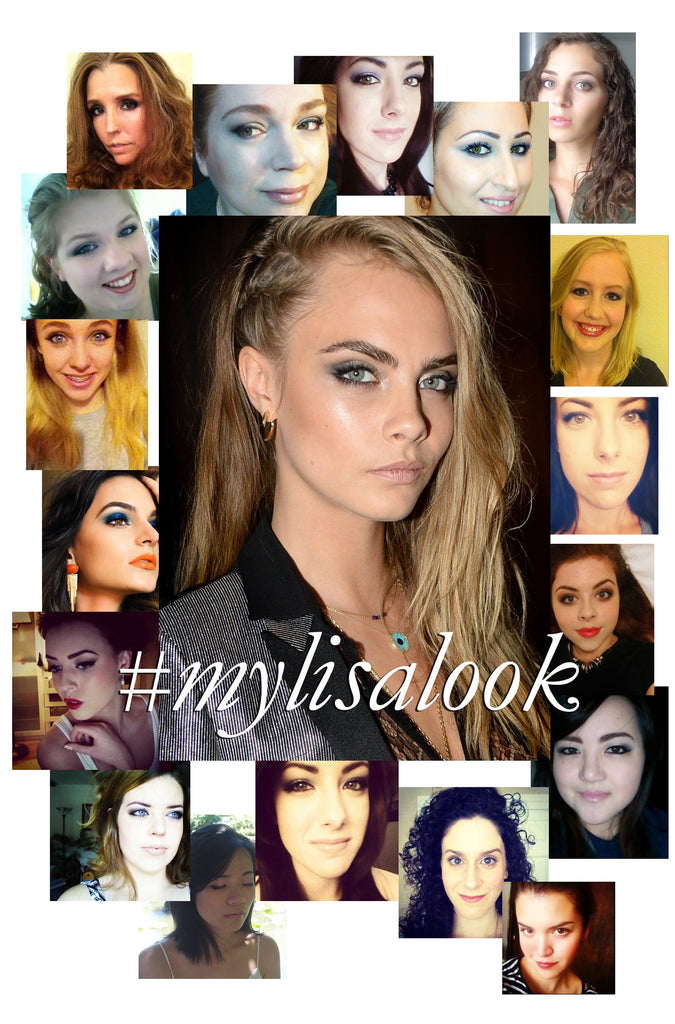 Win ALL The Makeup Featured In My Latest Video!!
I make-up a lot of celebrities and models but what I really enjoy is getting your questions, feedback and comments on my videos. Since I launched #MyLisaLook, I especially LOVE receiving your looks and putting them on my Pinterest board. I've got over 300 now, but please keep them coming!
As I said in my latest video, the Cara Delevingne Makeup Look, being able to see how you take inspiration from my tutorials and put it into practice makes it so much more tangible. Plus, it's really exciting to see all the different interpretations of the looks on a variety of skin tones, types and face shapes. What I also love is how you adapt the make-up to suit an occasion or your own style in ways that I never would have thought of. So I'm getting inspiration from all of you, my make-up school babies too!
I'd love to get even more of your #MyLisaLooks, and this week, the make-up that I originally created on Cara Delevingne has proved so popular, I've been inundated with comments, tweets, as well as #MyLisaLooks. So, to encourage – and to reward you - I'm going to be giving away all the make-up* that I used to create Cara's look – that's no less than 27 amazing products worth over £300! You can recreate ANY look from any of my videos (not just the most recent one), and then on the 20th October, I'll pick one and announce the winner. Its a global competition so you can live anywhere in the world. So get to work with those brushes and send in your #MyLisaLook via Instagram, Twitter or Facebook. Watch this space!
*excluding brushes and tools.