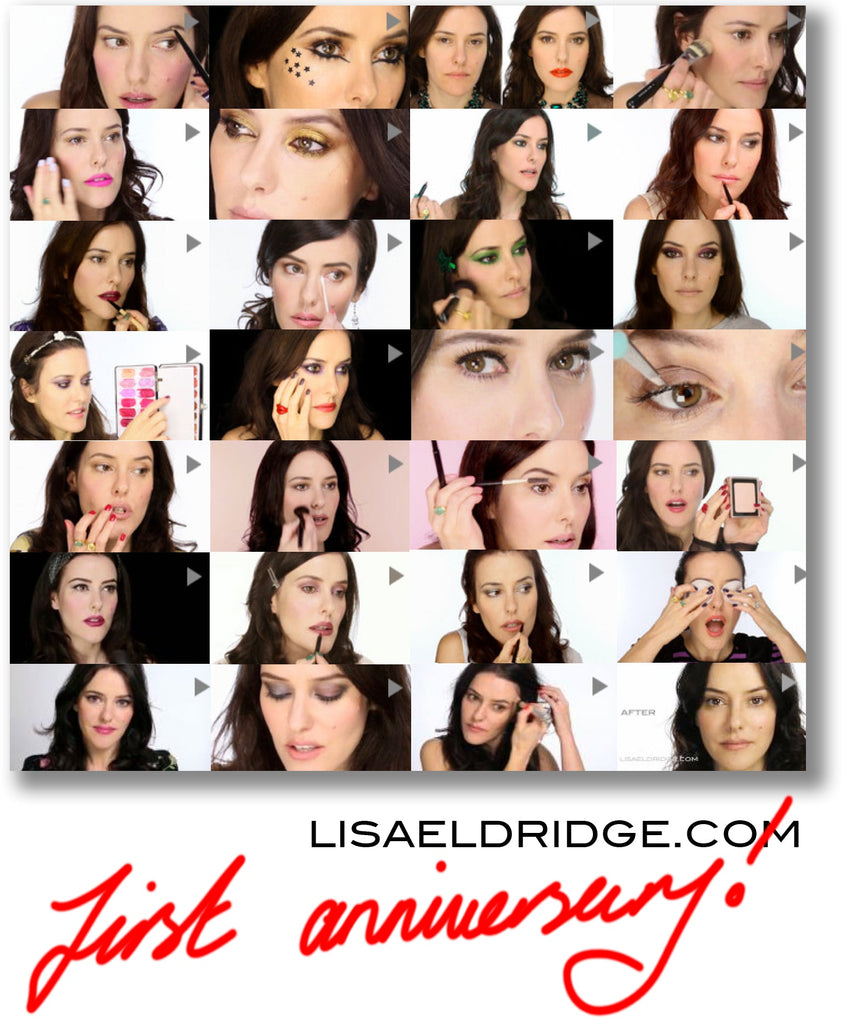 What a year!
Exactly one year ago today I was uploading my first tutorial (morning after make-up) and wondering if anyone would actually watch it! My blog followed, launching in February, and all in all this year I've posted around 60 films! All my videos are shot at home and the main problem for me has been actually finding the time to film something.
The most amazing thing I far as I'm concerned about all of this is the amount of feedback I get from the people who watch. There isn't a more intelligent, committed and passionate-about-make-up group of people anywhere! So I wanted to thank everyone who's watched and commented on my films. Also a big thanks to all of you who have told your friends, family, twitter followers, blog readers and anyone else about them.
I found out on Friday that my blog has won Best Beauty Blog of the year in the handbag.com awards, such an honour as it was voted for by their readers.
To celebrate this milestone I'm having a giveaway next week ...look out for the video. There will be some great make-up palettes and Christmas gift sets for some lucky Facebook and Twitter followers along with You Tube subscribers and anyone who is signed up to my mailing list.
I'm working on a big shoot today (shouldnt really be writing this) so better get back to work (it's going to be a very long night!!) but I couldnt let this momentous occasion slip by without marking it so please raise a glass for me tonight and let's toast to the year ahead...
Happy Christmas Everyone and, as usual, thanks for watching!
Lisa x