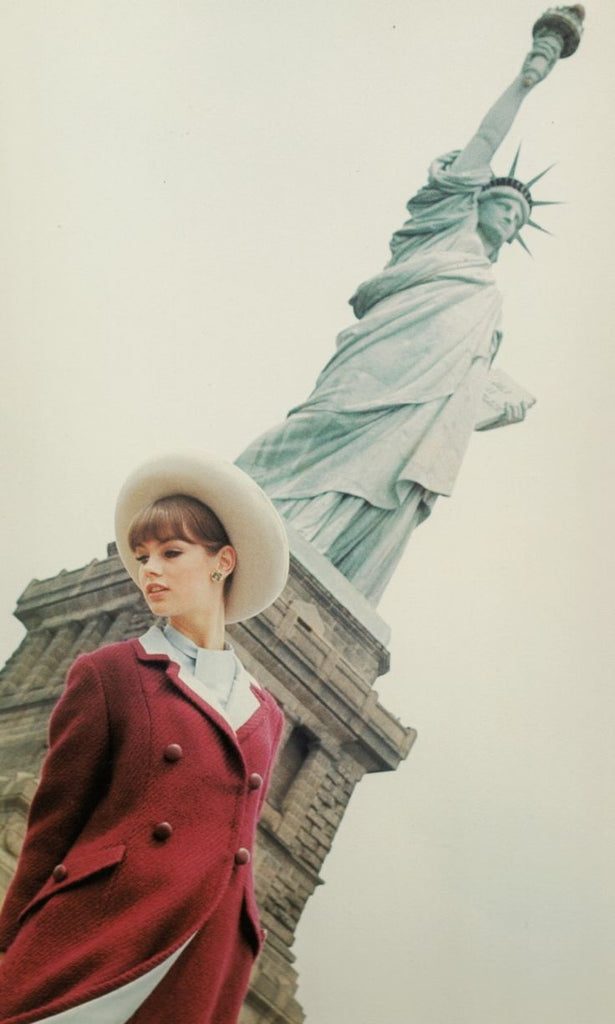 Two New York Facials
If you follow me on Instagram or Periscope you'll know I'm back from a jam-packed week in New York, where I had a lot of interviews with press, a shoot with Teen Vogue and a personal appearance at Sephora amongst other things. I wanted to make sure my skin looked really good (especially as I knew my PMS face was due right before my Sephora appearance) so booked in for a couple of facials on the recommendation of some friends - who, naturally, have great skin!
I started the week with a facial at Tracie Martyn, who was recommended to me by Kate Winslet. I'd read lots about Tracie (she actually used to be a makeup artist and devised her facials for her red carpet clients), and know that her treatments are popular with a lot of the celebrities I make up, but I'd never been to her salon myself. As I had a big party to go to the next day, I booked in for Tracie's special Red Carpet Facial which is particularly popular around awards season.
The facial started with a quick cleanse and an enzyme peel, then it was onto Tracie's signature electrodes with (gentle) electronic currents, which she combines with LED light. The low currents are designed to deliver a tiny charge that increases circulation to boost glow and stimulates facial muscles to lift, firm and give a more contoured look to jawlines, cheekbones and around the eyes. My treatment also included amber light which helps treat pigmentation, sun damage, redness and other skintone irregularities. Next came high frequency, a classic treatment that's been used in facials for over 30 years, often on acnegenic skin as its antiseptic so can help to heal breakouts. A flat glass bulb is glided over your face (it's warm and very relaxing despite the humming noise) and, whenever the facialist feels a spot, the bulb is gently rolled away from the skin surface and there's a small electrical 'zap' on the blemish (it feels like a small pin prick, but it's not painful). I had a big PMS lump on my chin that morning but after repeated zapping, the next day it was gone. In total the treament (including mask) was just over an hour.
Tracie has her own all-natural product range and I bought her Complexion Saviour Mask, a thick, hydrating mask that's perfect to use as a quick fix, overnight or on a plane. It contains hydrating aloe vera as well as clearing and exfoliating salicylic acid, so perfect for skin like mine that's often dehydrated but also prone to blemishes. A lot of my clients also rave about her Firming Serum although I havent tried it myself.
The second facial I had was at Scott Wells' beautiful and very discreet Medspa, with their Aesthetics Director and facialist Yurga Kors. She's a bit of an insider secret and was recommended to me by a friend of mine who happens to be a New York 'It Girl' with incredible skin - and she was right, Yurga is absolutely amazing. Yurga completely tailors each treatment according to individual skin type and needs and, as I saw her at the weekend when I had no events or meetings the following day (just lots of prep for the Teen Vogue shoot), she gave my skin a really good clear out, with lots of extraction.
Yurga began with a deep cleanse, followed by a couple of different peels (including an enzyme and a lactic acid one), then began all the extractions - she even took out all the really tiny milias that I don't usually bother with, and my skin looked so much clearer afterwards. I also had light treatment and Yurga's signature AB Lift, which uses radio frequency to stimulate collagen and lift and firm skin - it was so relaxing (apparently this treatment is really popular in Argentina and Yurga performs it on lots of her clients).
I was a bit worried that I would look very red after all the extraction but I was really impressed with how Yurga was able to contain it - my skin looked great immediately. She also has a very good, extensive knowledge of skincare ingredients (I could have talked to her about this for hours) and helps to formulate the Skin N.Y. products, so was able to recommended some for me which I'm really looking forward to testing - I'm going to film a new skincare video in the next couple of weeks so I'll be able to talk more about them.
Another service Yurga offers as part of her facials, which I wasn't quite ready for, is dermaplaning. If you don't know what it is, dermaplaning is a method of exfoliation that uses a small scalpel to gently scrape off dead skin cells, as well as any facial hair, and is designed to leave skin smooth, even and glowy. Yurga told me that dermaplaning is very popular amongst her uptown NY clientele and assured me that any soft, fine facial hair (often called peach fuzz, though the technical name is vellus hair) would grow back at the same rate and texture (not heavier or darker). But I wasn't quite ready to try it - I need a bit more convincing first. I'm intrigued to know if any of you have had dermaplaning - if you have, please let me know what you thought in the comments. The facial took 90 mins in total and I feel like I have truly found my New York facial guru in Yurga.
In terms of cost the Tracie Martyn facials have a high price point, in part due to her extensive A-list celebrity endoresement - a deep cleansing facial starts at $250 and the special Red Carpet facial at $450. Yurga's facials range from  $200 - $250, so they're slightly less expensive but by no means cheap. Many years ago I did a beauty/facialist course and qualified with Cidesco (one of the best and most recognised beauty examination boards). Having a good knowledge of the theory and what a decent facial should be makes me highy intolerant to bad or mediocre ones - there are so many out there which are bascially a waste of time and money, so when I find good ones I think about them as an investment in my skin health. My skin looked and felt so good after each treatment, and I've already booked in with Yurga again for my next NYC visit in October -  I need to look good for my book tour! X