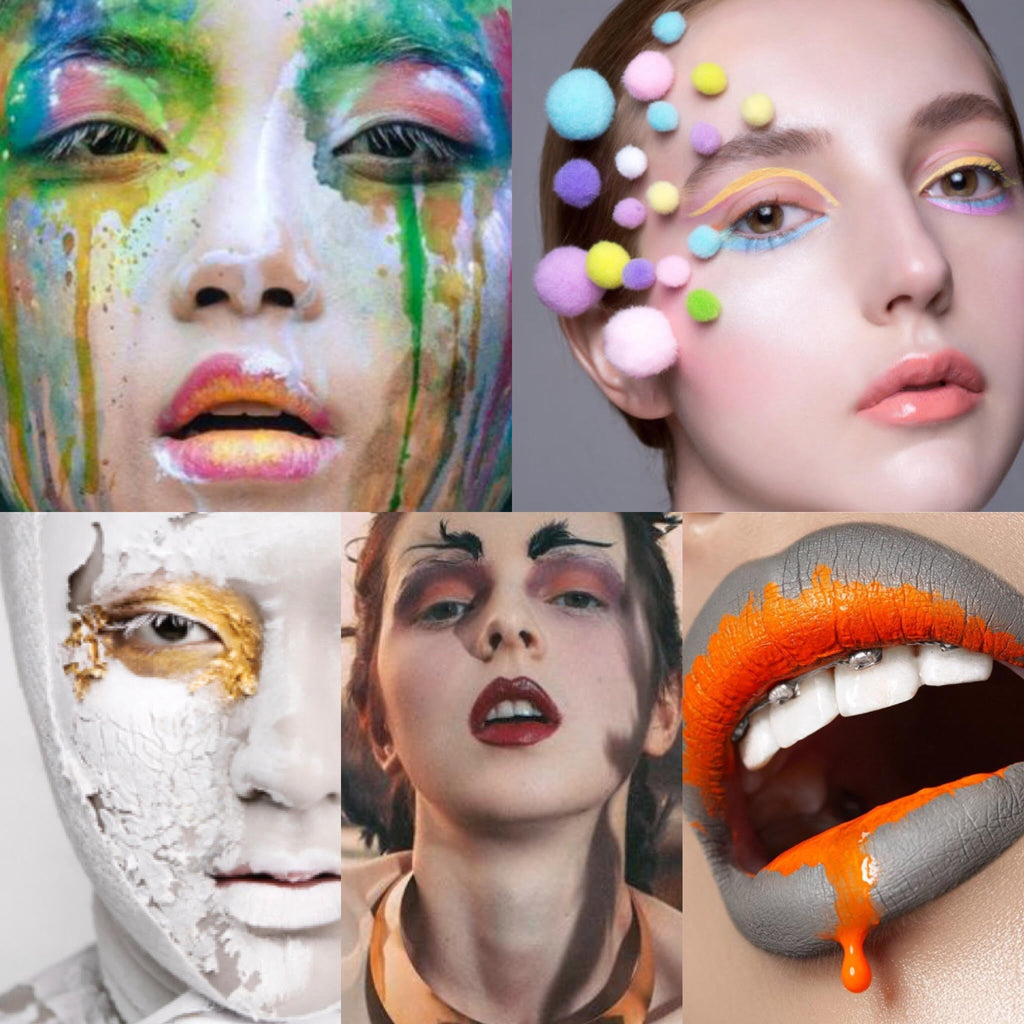 The Next Makeup Stars Competition ... Winners!
Where to start....this year we have been completely overwhelmed by the immense talent, creativity and technical prowess of ALL of the entrants to the competition. So much so, that we had to postpone the announcement until everyone on the judging panel (DFMA founder, Myself, My Team and My makeup bookings agency), were all in agreement. This has been a truely global competition with entrants and winners coming from all over the world.
In addition to that, I also realized that I should have done two categories - one for beginners/novices and one for people who have already embarked on a career  as a working artist in the industry. So, as it was practically impossible to choose one overall winner, Davinia Fermi founder of the DFMA makeup school has generously offered TWO main prizes (both worth £7000) - one in each category.
The selection process has been a lengthy affair with a lot of back and forth. Each judge chose an initial favourites lists (favourites were chosen for things like ' use of colour,' technical execution, creativity, concept etc) and any overlaps between judges were put through immediately. Final decisions were made today - although I do want to stress that I really needed a lot more prizes and winners as the quality of the entire initial list was almost impossible to choose between. 
The two winners of the top prizes are....
Phương Si (New MUA category - Images at top)
Roxanne van Wiggen (Novice category - Image above)
Also we have thirteen additional winners in both categories who will each receive 20% off any DFMA Course and a Zoeva Rose Gold Luxury Brush Set. The additional winners are:
Bianca Raffaela
Elissavet Megiani
Kasia Goncik
Agnieszka Brudny
Stacey Elizabeth
Izabela Szelagowska
Mélanie Cbz
Subin
Ellen
Lady Noctis 
Zoe Derks
Katarzyna Slowiak
Syncharbhaki Pde
Huge congratulations to all the inspiring and inspired winners this year, viewing your work has been a huge honour. I'll be following your careers with great interest and pride!! : )
Lisa Xx
Products I have used in this video:
Click below for more info and buying options on the products I have used in this film. Some of the links provided are affiliate links for which I will receive a small percentage payment for any purchases made.
ZOEVA - Rose Golden Luxury Brush Set