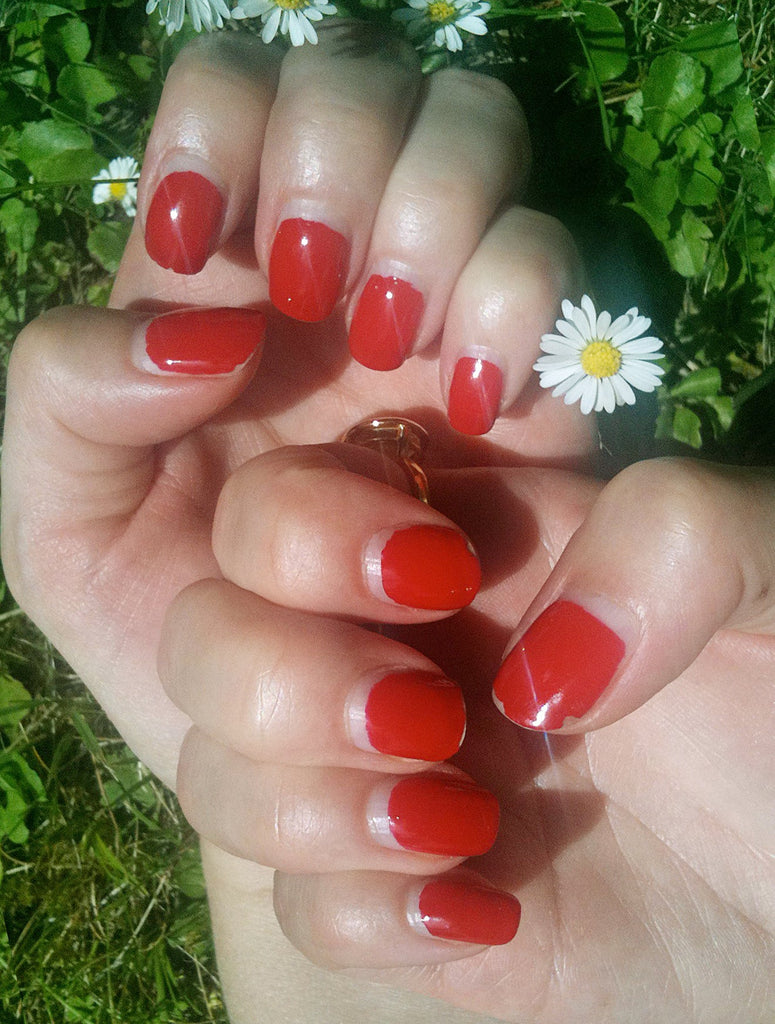 Shellac Nail Polish - The Verdict
So its day 15 of the Shellac nails and I asked my husband to take this picture so you can see we are nails wise. I'm still in Austria on my spa (kind of) break, which has been amazing but ill post about that another time. For those who asked...all the new videos I've had on here during this past week were filmed BEFORE I had my Shellac manicure.
Nail Diary
The first change in the nails happened at the end of day 11 when I noticed a slight wearing at the end of the index finger of my right hand, now when I say slight I mean slight. Most 'normal' people would have needed a microscope to see it, friends certainly couldn't see anything but I was being extra vigilant.
The next change was on day 13 when the wearing on the right index finger turned into a small chip and, at the same time, the middle finger on the same hand started to wear resulting in a thin white strip along the tip.  I must say at this point that I had been in the steam and sauna that morning and again for a mega long session in the evening so this may very well have had something to do with the sudden change. I need to ask David, the nail tech, when I get home whether extreme heat affects their longevity.
Day 14 (granted after another overly zealous detoxing sesh in the steam and sauna), and the thumb of my right hand developed a tiny chip. At this point the left hand was still absolutely perfect.
Today, as you can see from the photo there is a new chip on the right thumb and the first chip on the left hand, also on the thumb and of course quite a bit of  'grow down' at the cuticle.
Conclusion
Considering I have never managed to keep red nail polish for longer than 48 hours without chipping I'm totally thrilled with the Shellac system.I've also never had so many nail compliments; I put this down to the incredibly shiny, eye-catching finish – which never fades. I got 13 perfect days which may or may not have been longer had I avoided the heat therapy marathons…. who knows.
In the last day or two I have started to get sick of the colour as I'm used to chopping and changing but having said that, I've saved myself HOURS not having to remove and paint, remove and paint etc.Another positive is that my nails, which normally split and flake, have grown long and strong underneath the protective shield.
I'll definitely have it done again, I'd like to have my toes done too.
I can wholeheartedly recommend this system to anyone who loves nail polish but is sick to death of it chipping and smudging – you will find this life changing and the constant mirror finish shine really is out of this world!
To find a Shellac salon in the UK contact Sweet Squared who are the distributors. You can call them on 0845 210 6060 or email them from their website www.sweetsquared.com.