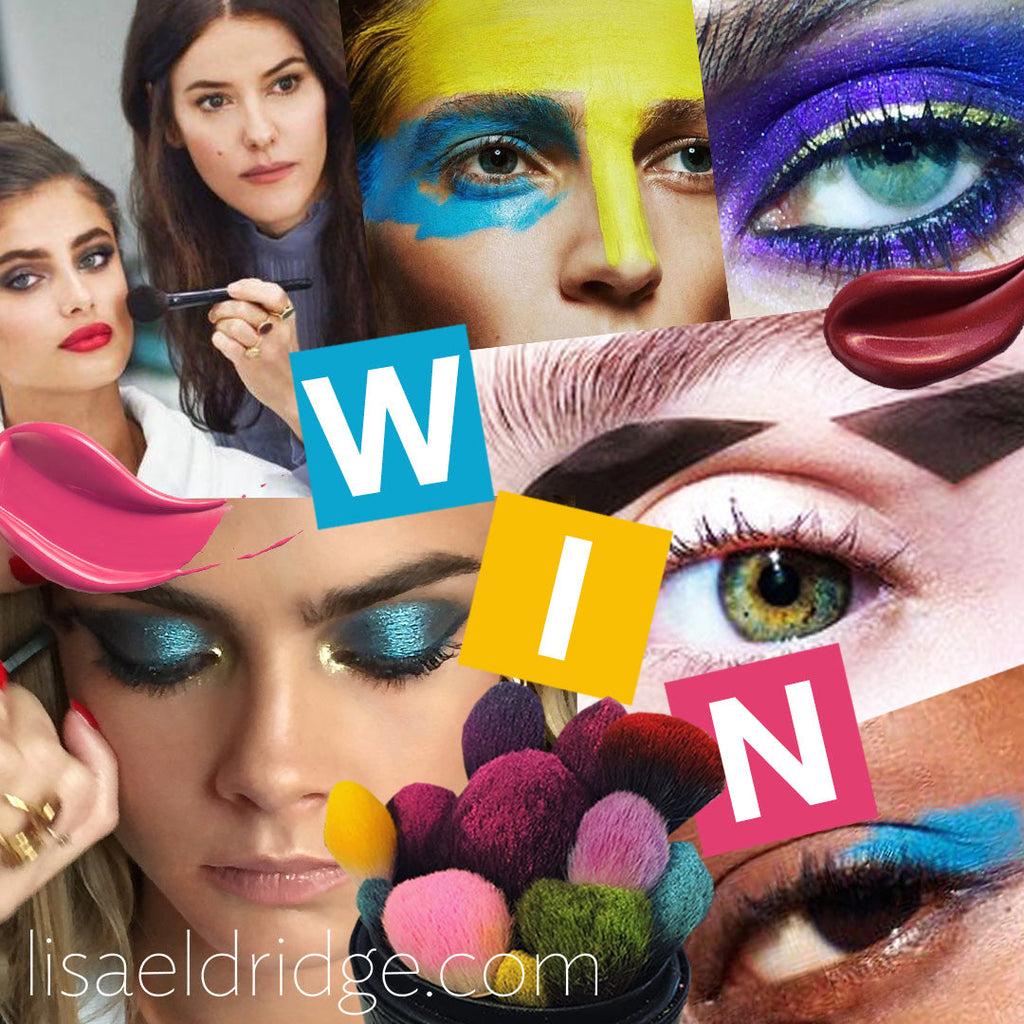 Searching for the next makeup star... £7,000.00 ($9,400.00) prize up for grabs
In the spirit of starting the new year with fresh ambitions, I have a VERY EXCITING competition for all aspiring makeup artists out there, whether you are just about to leave school or are considering a change of career.
This is the third time I have run this type of competition on my site and previous winners have gone on to do great things! One super talented previous winner underwent a drastic career change... from working in a bakery to being a full-time Fashion Makeup Artist. Read about our very own Michaela Bosch here. 
So, the prize is…
Enrolment for one of any DFMA course, up to the value of £7,000.00 ($9,400.00)
There with also be 10 RUNNERS UP who will win a ZOEVA Rose Golden Luxury Brush Set and an exclusive 20% off discount on any DFMA course. 
Even if you don't win I'll still be posting some of my favourite looks on my instagram as the entries come in. 
DFMA is a great Makeup Academy with locations across the UK, Ireland and Scotland. The owner, Davinia, used to work on my team many years ago and, after carving out her own career, launched this brilliant school. All the tutors have worked in the industry, so not only will you learn hands on makeup skills, you'll also be getting training and mentoring in areas only they can teach, such as onset etiquette and business advice. To read more about the school and its courses click here.
HOW TO ENTER
I love seeing your makeup looks on my Instagram, especially on my #MyLisaLook hashtag, it's so fabulous to see how artistic you all are. To win I would like to see the full power of your creativity, vision and skill.
1. Create a makeup look on yourself, a friend, family member or model
2. Follow me on Instagram
3. Post your makeup look on Instagram with the hashtags #MyLisaLook #LisaxDFMA #DFMA
Whilst one image is all you need to enter the competition, you can submit up to a maximum of three different looks if you feel this shows your skill better.
COMPETITIONS ENDS
This competition is now closed! I will annouce the winners as soon as possible... 
TERMS AND CONDITIONS
This free competition will run from Wednesday 13th December 2017 and will finish midnight (GMT) Sunday 7th January 2018
The competition is open worldwide to people aged 16+
Accommodation, Flights etc are not included in the competition.
Maximum three photos per person and your pictures need to be posted by Midnight (GMT) on Sunday 7th January 2018
The winner will be announced on my site LisaEldridge.com and on my social media channels on Monday the 8th January 2018.
The winner will be chosen by myself and Davinia Fermi, the owner of the DFMA School
Some students will require a visa to enter the UK. We would advise you to visit www.ukba.homeoffice.gov.uk to check your eligibility.
Whilst we are unable to provide residential courses, DFMA can help you with your search for accommodation for any of the academies and have negotiated special rates for DFMA students.
I retain the right to publicise the winners' names across all my channels.
I cannot be responsible for difficulties experienced in submitting an entry to this Competition.
Entrants are deemed to accept these terms and conditions by entering the Competition.
This promotion is not sponsored, endorsed or administered by, or associated with, Facebook. It is simply an arrangement between me and Davinia.
Entry must be the original work of the entrant, and must not infringe upon the copyrights, trademarks, rights of privacy, publicity or other intellectual property or other rights of any person or entity.
Products I have used in this video:
Click below for more info and buying options on the products I have used in this film. Some of the links provided are affiliate links for which I will receive a small percentage payment for any purchases made.
ZOEVA - Rose Golden Luxury Brush Set