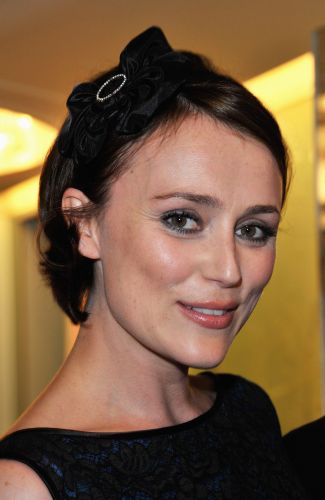 Red Carpet - Keeley Hawes
Yesterday afternoon the divine Keeley Hawes came round to my house to have her make-up done for the National TV awards. Keeley was nominated for the best actress award for her role in Ashes to Ashes and the show was also up for a whole host of awards. I've worked with her A LOT because of our work together on No7.
Keeley and I realized the first time we met that we have a very similar sense of humour so we always laugh a lot. I drafted in the fabulous hairdresser Ken O'Rouke, got my best china out for tea and cakes all round and we got to work. My 10 year old was very excited as Keeley does the voice for the tomb raider games so he was expecting Lara Croft to be here when he got home from school! Keeley had a very cool vintage 50's lace dress and bow headband. I went very simple and modern on the make-up so's not to make the whole thing look too 'period costume'. Lovely creamy base and natural blush with black kohl pencil smudged all around the lashes, mascara (with a couple of individual false lashes at the corners) and a slick of nude gloss. Here's a photo...I think she looks beautiful!