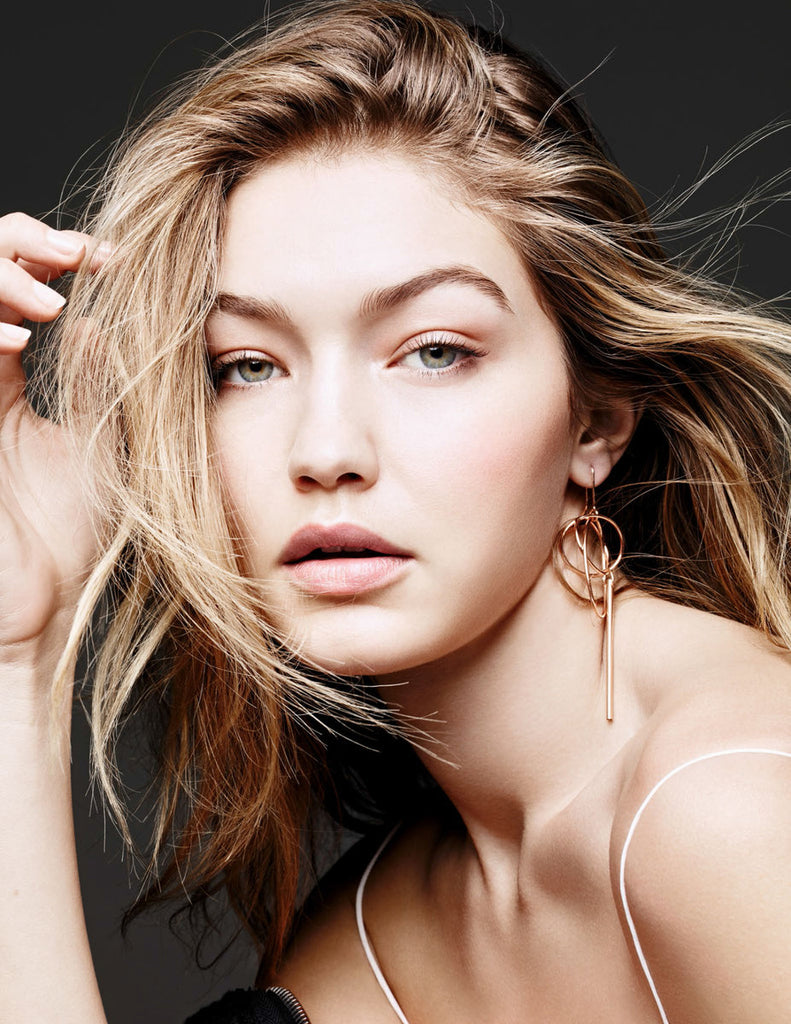 Pamper Your Pout!
With cold weather in London, my lips are feeling dry and chapped, which means it's time to amp up my lip care. Read on for my 'lip facial' routine...
1. Exfoliate
There are a few different ways you can do this - I like to apply a thick layer of balm then roll a Q tip along lips to gently remove any dry and flaky bits. You could also DIY your own lip scrub by mixing some balm with sugar granules - you should find it's nicely scrubby without feeling too harsh or grainy. I also carry Kiko's Scrub & Peel Wipes (available here) in my kit - personally, I find them too harsh to use on your face, but they're absolutely fantastic lip exfoliators, and a lot of my A-list clients like them.
2. Mask
Anyone who knows me knows I love a mask, and recently I've been adding some lip-specific offerings into my 'mask wardrobe'. First up is Kaplan MD Lip Mask (available here) - apply all over, going up and over your lip line (they say it should look like you've got a 'milk moustache') to help plump up any fine lines. Leave for five minutes - or as long as you can bear not talking! - and rinse off. It contains exfoliating papaya enzymes (which could cause a little bit of tingling) plus shea butter and hyaluronic acid. I'm not sure how much it visibly plumped my lips but they definitely felt nicely hydrated after rinsing.
We've also been testing Bite Beauty Agave Lip Mask (available here) - this one is a leave-on mask (so you can use it throughout the day or overnight) which contains nourishers like agave nectar, jojoba oil, lanolin and antioxidant resveratrol. The texture is very thick and dense, so great for very dry lips or as an in-flight balm. 
3. Plump
A couple of weeks ago I rediscovered Lip Fusion XXL Advanced Lip Plumping Therapy (available here) - I used to use this years ago and immediately swiped a layer onto my lips to see if it was as good as I remembered. It definitely gives a fuller, plumper look, and my team agreed that they could see a difference. The formula contains caffeine and niacin, a B vitamin with vasodilation abilities - it works by targeting the capillaries in your lips, causing a swelling effect in the blood vessels which gives a fuller and redder appearance, great to use before a party or a night out. The only annoying thing is that it used to come in different shades, but now only clear - however when I looked on their website I saw that they also have a range of lipsticks, so they're next on my to-try list.
4. Hydrate
It would be nearly impossible for me to list all of my favourite balms, but I generally tend to go for ones which have good, nourishing ingredients and leave a quiet sheen as opposed to a full-on glossy look  - Creme de la Mer (available here) is an old favourite, it's very pricey but I love it. For more of a matte finish  Melvita 3 Honeys Balm (available here) and Decleor Intense Nutrition (available here )- both contain shea butter and plant seed oils are two recent finds. Remember that a good lip balm doesn't need to cost a lot - my assistant Jessie barely strays from her classic Carmex.
For colour + hydration, try a balmy bright - Bare Minerals Pop of Passion Lip-Oil Balms (available here in 8 shades) are favourites at the #HouseofEldridge. They have a soft, buttery texture that glides onto lips, and the bright pigments are long-lasting but non-drying thanks to added vitamin E and passion fruit seed oil.
Let me know on instagram which lip products you like to use at this time of year. x
Now your lips are plump and nourished, it's time to Wear a Power Pout and Smile! x
Credits for above images if you use them:
Gigi Hadid shot by Sølve Sundsbø for Vogue China #makeupbylisaeldridge
Glamour (UK) - Robert Erdmann, Charlotte-Anne Fidler #makeupbylisaeldridge