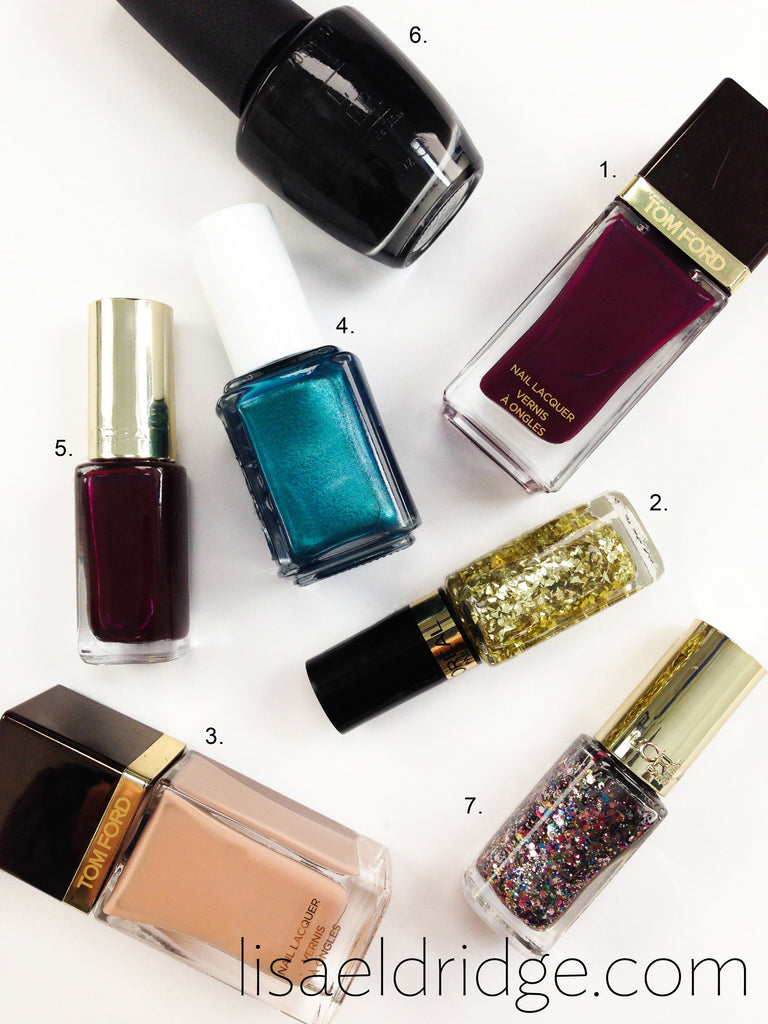 Nail Polish Favourites with Mega Manicurist Lorraine Griffin
I'm extremely lucky that I get to work with some very talented, inspiring and lovely people on shoots. I feel privileged to work alongside the best hairdressers, photographers, stylists and manicurists in the business and watch them work their magic. I'm a big believer in team spirit -  a good mix of vision, energy and hard work can produce really special results.
One of my favourite names to see on a call sheet is manicurist Lorraine Griffin. You may not recognise her name immediately but you will most certainly know her work. Responsible for the beautiful nails in many of the biggest campaigns and on the pages of the most iconic glossy magazines, everything from Vogue to Gucci. She's also works with celebrities such as Madonna, Beyonce, Penelope Cruz, Angelina Jolie, Lupita Nyongo, Kate Moss, Scarlett Johansson, Jennifer Lopez, Cate Blanchett, Kylie Minogue and Kate Winslet... to name just name a few! Lorraine has really great taste when it comes to nails and her work always looks really classy and timeless.
Last time we were working together (for the forthcoming Gucci campaign), I asked what her favourite Autumn/Fall/Winter nail colours are this year and here are the swoony shades she picked along with notes on each…
This smooth vampy deep purple shade is the perfect autumn/fall colour. Looks great on all skintones and applies opaque in one good coat to leave a creamy shine.
2. L'Oréal - Perfection ColorRiche Nail Top Coat - Gold Leaf
A clear polish thats full of large gold flecks, it's tricky if you want to get a completely glittery coverage but gorgeous over a darker shade.
A gorgeous, creamy, warm nude with a hint of peach.  Beautiful, sophisticated and modern nude for all occasions.
A shimmery teal blue shade that dries to a jewel like shine, it's the perfect transition shade from autumn to the Christmas party season.
5. L'Oréal - ColorRiche Nail - Hypnotic Red

A rich, dark oxblood red, this shade shouts autumn chic. A classic shade you can't really go wrong with.
Just like the LBD, this shiny black shade always looks modern for day and night. Opi have fantastic brushes for easy application. 
7. L'Oréal - ColorRiche Nail - Sequin Explosion
This clear nail polish is jam packed with multi-coloured holographic pieces and glitter. It has a prominent silver sparkle, with hints of pink, blue, gold and green. Apply it over another colour or layer it up on its own for a completely glitter finish.
8. Addiction Beauty - Rich Girl
This brand is an insider gem. It's created by makeup artist Ayako who is Creative Director for the brand. Rich Girl is the perfect, true vibrant red. Currently only available in Japan (but if you know another way of getting it, let me know!).
Thanks so much Lorraine for sharing your favourites with us. You can follow her on instagram here @Lorrainevgriffin
Photographs of Lorraines work from top:
Scarlett Johansson for Dolceand  Gabbana (Solve Sunsbo)
Tom Ford Campaign (Mert and Marcus)
Bottega Veneta (David Simms)
What are your current favoruites shades? Do you have any of Lorraines favourites?