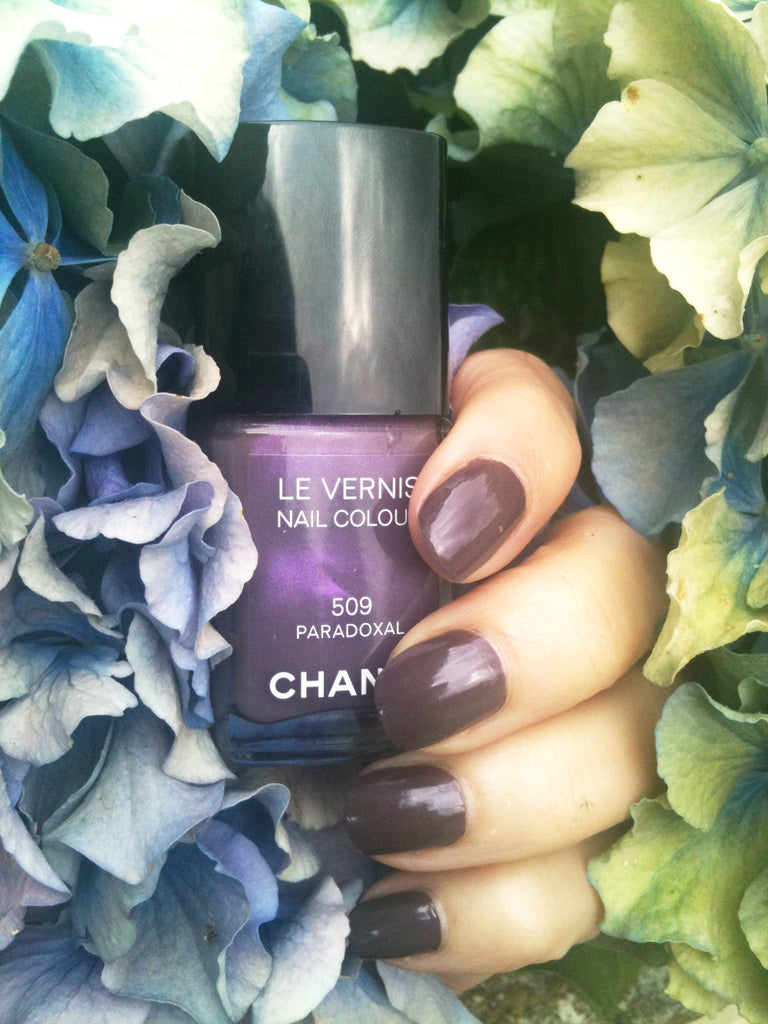 Nail Colour Alert
Inspired by the decidedly Autumnal weather, I took a bottle of Chanels new Autumn colour 'Paradoxal' to work with me yesterday hoping to persuade nail god David Barton (yes him from my Shellac Nails Video) to paint my nails with it.
While the lovely model was in hair he managed to get it on my nails perfectly in record time and here are the results. Its a very unusual shade of  taupey, mauvey and mushroomy deep base tones shot through with bright pink and purple psycho pearl (synthetic pearl particles which have different colours on different sides).
The result is chic and edgy at the same time...which we love right?! I was hugely inspired by the Hydrangeas in Kensington gardens, were the shoot was taking place and the wonderful degradation of the colours in their 'end of the season' petals seemed the perfect frame for the nail colour.
If you love this colour...you better get your name down soooon.