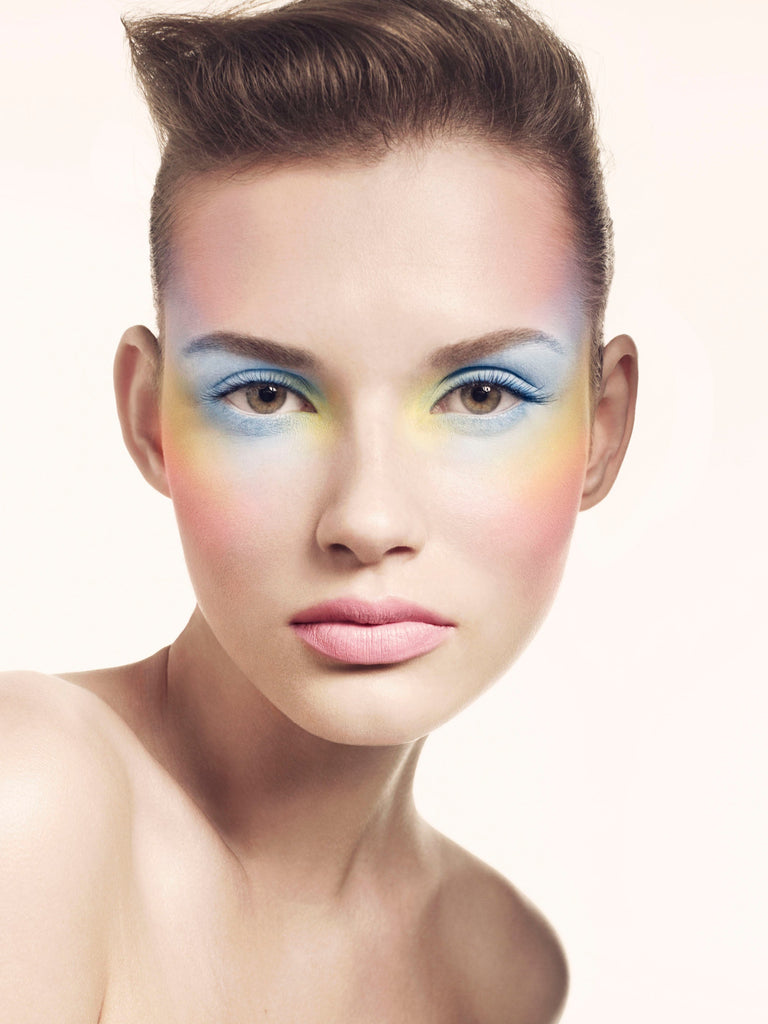 Make-up shoot for Vogue - Chalky Pastels Trend
I created the looks for this make-up story in the new issue of Vogue. Working with Beauty Director Nicola Moulton and Editor Jess Hogan the idea was to create the 'new pastel face' using this seasons latest chalky pastel products.
Matte chalky pastels like these are quite tricky to get right and can be very difficult to pull off outside the studio. I wanted the feel to be as candy/pretty as possible whilst at the same time having a real strength and fashion focus. I feel these sorts of shades and textures look more modern when they are combined in a clashing colour way....warm sunny lemon juxtaposed against cool lilac.
I kept the texture of the skin very velvety matte for the blue/lemon/pink shot and then played around with a lot more shine and highlight in the lilac/lemon shot. Both gave a completely different frame and feel to the pastels.
Its always fun to play with make-up in this way and great to try out and mix new and interesting textures.