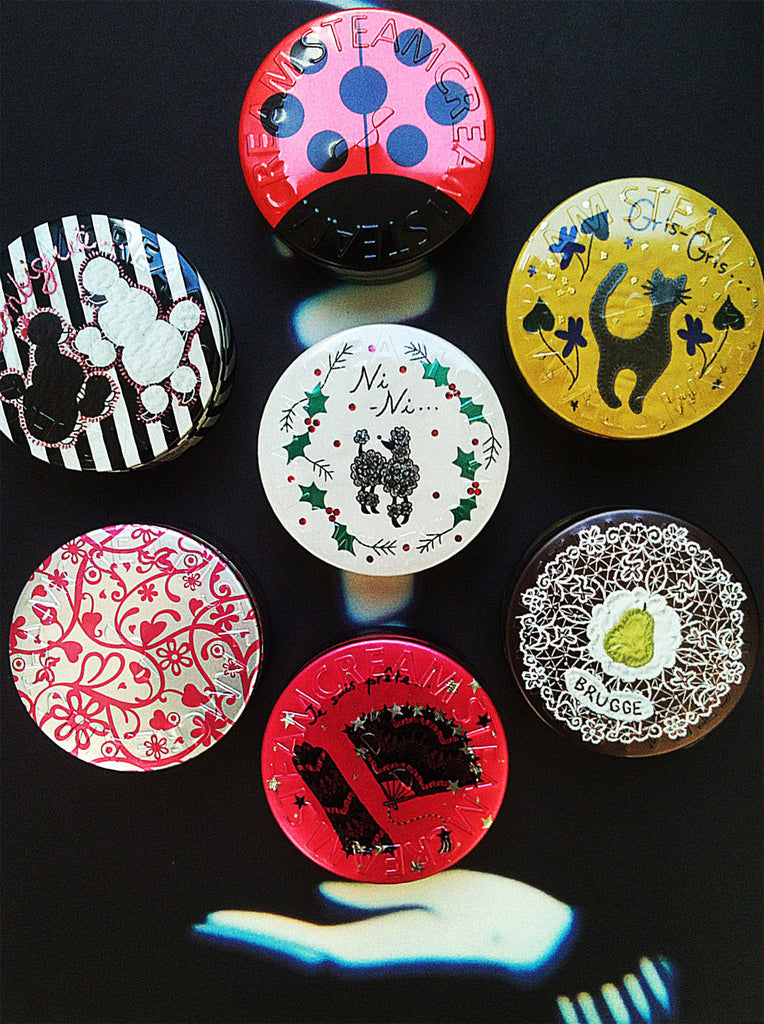 Lisa Loves - Steamcream
I first came across Steamcream a few years ago and was immediately drawn to the beautifully decorated aluminium tins and the wonderful natural lavender scent. The kitsch designs look great displayed on dressing tables and bathroom shelves, and they're also the perfect size for handbags and make-up cases.
The cream itself has a light, creamy texture, but when applied actually feels quite rich on the skin, making it perfect to use coming into the winter months. While it's primarily designed to be a face cream, I find the richness a little two heavy for my combination skin but perfect as a body and hand cream (being completely multi-purpose, you could use it for all three if your skin is on the dry side).
As the name suggests, Steamcream is made through a steaming production process. When this process is used, it means the ingredients (such as cocoa butter and orange flower) can be fused together really quickly – this is what gives the product its converse texture, light to the touch but rich on the skin. Steaming also allows the ingredients to break down instantly on contact with the skin, meaning it's able to sink straight in. It also contains pure essential oils such as lavender and almond, which intensify Steamcream's healing and moisturising properties.
I find it quite interesting that the cream itself never changes – while so many brands work and rework product after product, Steamcream change the packaging while keeping what's inside exactly the same.
This is a really cult product – the tins change every season, making them real collectables for Steamcream fans. In this picture you can see some of their limited edition designs, perfect stocking fillers for family and friends. Plus, once the cream is gone, the tins make nice storage tins for rings, earrings, pins or loose change. So it really is a multi-purpose product, with multi-purpose packaging!
Steamcream is £10.50 (for 75g) at Boots, John Lewis, Selfridges, ASOS and www.steamcream.co.uk. You can buy the three limited edition Christmas tins at Boots for £24.95.
Have you tried Steamcream? What do you think of it and do you have a favourite tin, past or present?