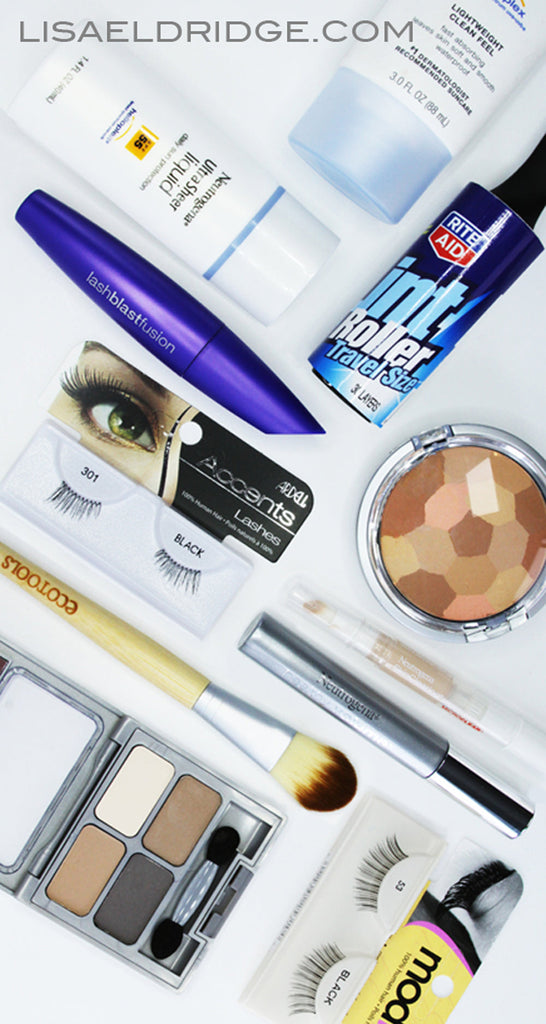 Lisa Loves - New York Drugstore Buys
I had two great weeks in New York recently, predominantly a family holiday with a little work and a few business meetings thrown in here and there. We stayed right in the heart of my favourite area, Soho, close to all the shops I love...Isabel Marant and Sephora! I did the majority of my make-up shopping in Sephora this time as I had a long list of goodies i wanted (more about all that in the coming weeks) but I also picked up a few drugstore items from the brands I always make a beeline for.
Firstly, I always check out Neutrogena as the range in the States is huge compared to whats available here and we dont have the make-up at all. I liked the 'Skin Clearing' foundation I tried on my last visit, which is comparable to Cliniques Anti Blemish foundation in that it contains salicylic acid, so this time I bought the matching concealer. You can see from the pic that it got a LOT of use as I (typically!) developed a huge spot on my forehead just in time for the most important of my meetings! The only problem was the shade selection...not too many to choose from. I always buy Dry Touch sunblock in factor 70 and this time I also bought their newest face block 'Ultra Sheer Liquid Daily Protection'  SPF 55 as it sounded like a good everyday under make-up block. Its really sheer and helps to avoid white face syndrome...so far I like it. Finally, from the Neutrogena counter their 'Healthy Volume' mascara in Carbon Black. I was attracted to the giant, bushy, old school bristle brush. Will debut this one in a video soon.
The Physicians Formula stand is another favourite, as again its something we dont have in Europe. I especially like the powders, bronzing ones in particular. The reason I like them so much is because they have such good shades...comparable with the premium house of Guerlain. So there are shades to suit you whatever your skin tone. They are also one of the few brands that do matte textures. Last time I bought some of their organic make-up range and this time my head was turned by the multicoloured 'Light Bronzer' (hello Guerlain), a pretty mix of flattering, matte shades for paler skins. I also bought this great Matte Collection eyeshadow palette in 'Canyon Classics' - a great basic staple for any make-up bag and fab for very pale brows too.
New lashes are always interesting for me as I work with tons of celebrities so can never have enough sets in my kit. I'm LOVING these Ardell 'Accents' which are the most perfect corner lashes I've come across. I've already used two sets on celebrities this week. I also bought some Modlash No.53 which I liked the look of...looking forward to trying those out.
From Cover Girl I bought the new mascara 'Lash Blast Fusion' in Black  (identical to the new Max Factor one in Europe) and the Eco Tools Foundation Brush made its way into my basket as I like the shape and size (havent tried it yet but it'll probably make its way into my videos soon).
Finally, I love the mini handbag sized lint rollers you can pick up everywhere, not widely available here. As the owner of two cats, these things are indispensable! The picture below is the amazing view from my terrace at night... I love NY!
Which US drugstore brands are your favourites?