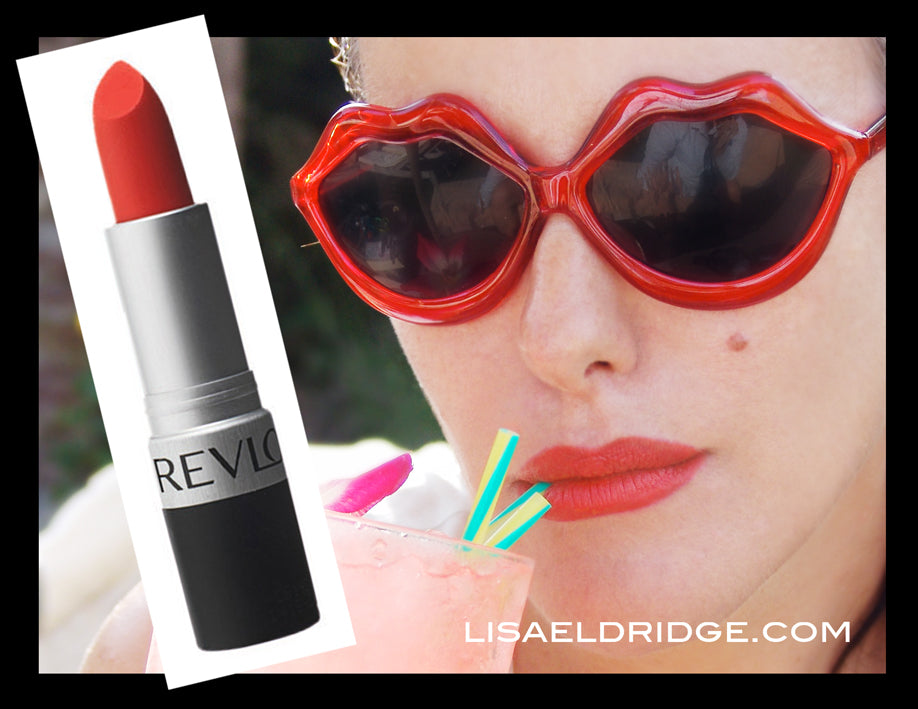 Lisa Loves - More Strawberries Please...
With the recent hot summery weather my thoughts returned to the favourite lipstick of my summer holiday last year. I had a thing for wearing Revlon Matte lipcolour in Strawberry Suede rather inappropriately whilst sitting around the pool. Aside from the fabulous shade, which just screams summer, the formulation is feather light, comfortable, smooth and very long lasting (important if you like to sip on a cocktail). The best thing about this shade is its schizophrenic quality; it can look completely different depending on the light. In sunlight it's the brightest orangey poppy red whilst in the evening it seems to flip into a richer pinkier red. I'm wearing this in my next video which i'll post here on Friday (my favourite brushes....for those who requested!)
Meanwhile, here is a photo of me in said situation (complete with cocktail), working those lips….