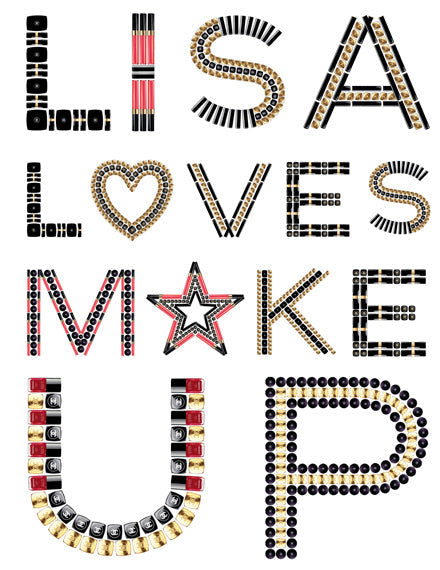 Lisa Loves - Love Letters with Make-up
It's been twelve months since the launch of Chanel's website dedicated to all things beauty 'Chanel Make-Up Confidential' and to celebrate this birthday it's been re-vamped and re-designed with a new feel. Previously the site has been more of a monthly magazine but thats about to change. As from the 9th of this month CMC re-launches as an all singing all dancing beauty blog which will continuously update with the coolest and most innovative beauty content on the web. Look out for my new 'interactive' make-up tutorials!
To kick things off, the first post is an interactive module called 'LOVE LETTERS' which enables you write messages using a type made up of the iconic Chanel make-up packs. Above is the personalised message I received from the Chanel Studio this morning (thank you Peter... I love it!). Create your messaage and then post to twitter/ facebook or email to a make-up obesessed friend or loved one. Perfect timing for Valentines day, it'll be sure to make their day. 
To be notified of all updates and posts including when Love Letters goes live ...sign up to Chanel Make-up Confidential site and get scribbling - Chanel Style!