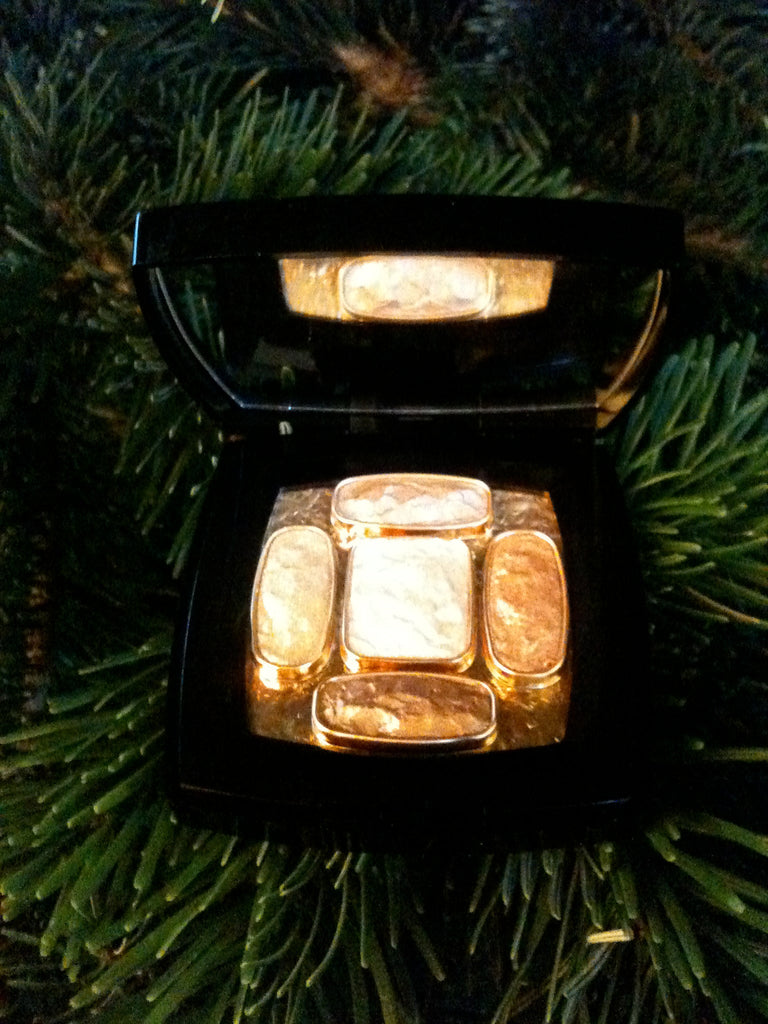 Lisa Loves - Favourite (beauty) decoration on my Christmas tree this year..
How gorgeous is this limited edition palette by Chanel? Inspired by Karl Lagerfeld's pre-Fall 2011 show, an ode to Istanbul and the rich Byzantine stonework aesthetic, Peter Philips has designed a make-up range which mimics this beautiful collection. Here is a very sneak peek at it's star product, Lumieres Byzantines de Chanel, a palette of five gorgeous cream highlighters.
The gold and bronze shimmery tones are absolutely beautiful and can be used as highlighters on eyes, cheek and brow bones, and would also look amazing worn alone on eyes and as a highlight on the centre of the lips . The palette itself is stunning – really opulent and exquisite and automatically conjurs up images of precious antique stonework.
Only 1500 of these palettes have been made, so it's super limited edition and a bit of a collectors piece - the real question is, if you're lucky enough to get your hands on one, will you actually want use it and therefore ruin it?!
The Chanel Byzance Make-Up Collection won't be available to buy until June 2011, but I thought that this was just too gorgeous to keep to myself hence its star appearance on my Christmas tree (and on my blog!). The golden, bronze hues in the palette will be perfect against summer tans so I'm saving it until then (if I'm brave enough to stick my finger in!)
Which Limited Edition palettes and items have bought in the past and not had the heart to actually use?