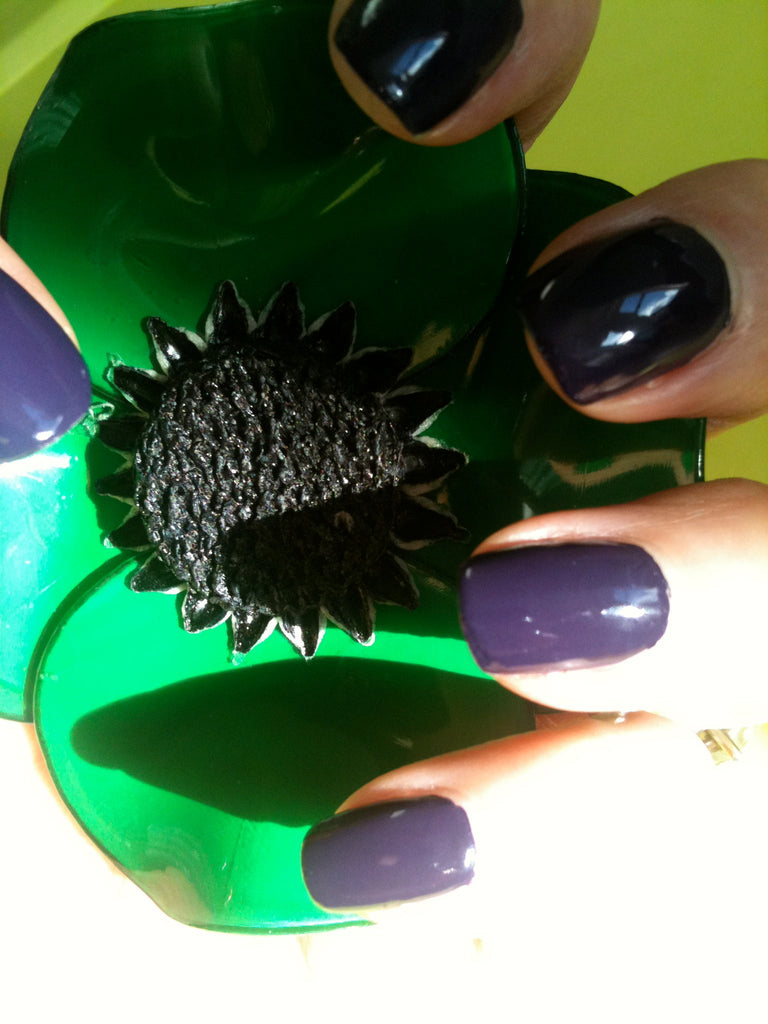 Lisa Loves - Embellishment of the Purple Variety...
Any regular viewers of my films will have noticed that I'm bit of a nail junkie and as such love to chop and change my nail colour – sometimes on a daily basis! So when I find a colour that I'm excited to keep re-painting with, it must be something special.
Leighton Denny's Embellish Me is my current favourite and I've been wearing it without fail for the past week. It's a gorgeous smoky aubergine colour which is perfect for Autumn and looks great against all the nude and camel fashions which are about in force.
As you can see from the photo the colour changes slightly in the light, going from deep aubergine to a bright grape shade. But the best thing about it is that even with just one coat (as I have on here) it gives full coverage and an impossibly glossy finish. It's super chic and really glamorous and if you love purple, I urge you to try it!