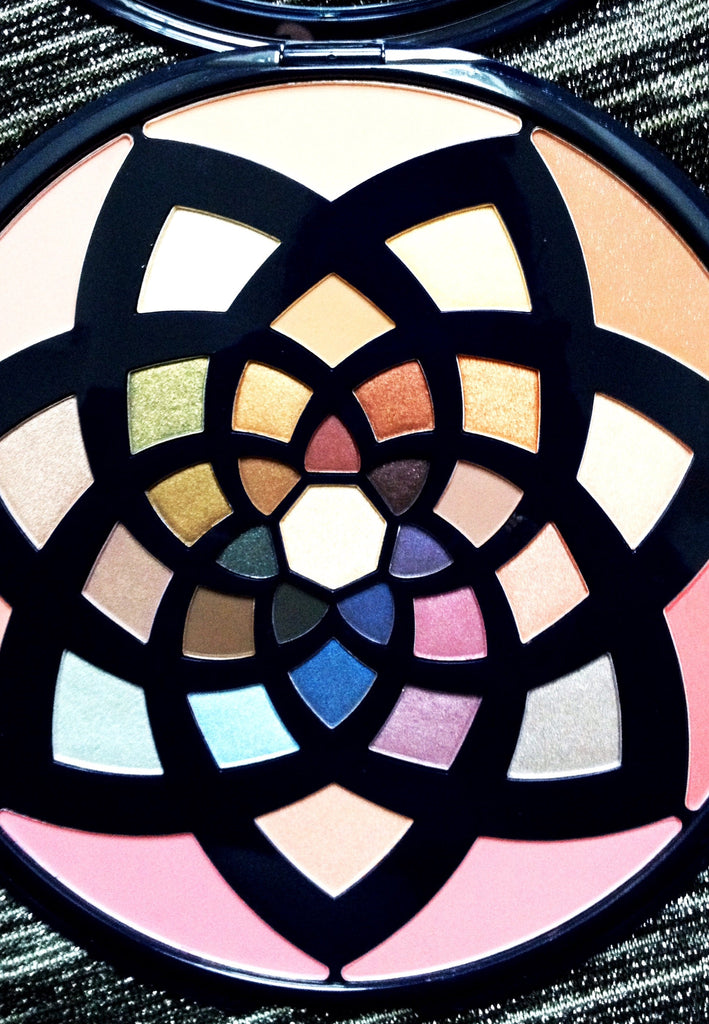 Lisa Loves - Dream in Full Colour
I really wanted to include this very christmassy 'dream-catcher' inspired palette in my Christmas Gift Guide video but didnt manage to get one in time to feature. I absolutely love stained glass windows so was immediately drawn to it. 
Stila was a favourite of mine back when it launched in the early 90's, a combination of the cute retro illustrated packaging and cutting edge make-up artist friendly formulations - the line was founded by the fabulous hollywood make-up artist Jeanine Lobell. Jeanine sold the line after 5 years and I was sad to watch how quickly it fell from grace after Estee Lauder took over the reigns in 1999. Evenutally stock dwindled completely and it left the UK before being sold on again in 2006 and again in 2009.
I'm very happy to say that not only is Stila back on our shores but, by the look of this palette, its back with a bang! I really hope the new owners will do it justice and bring it back to its former glory.
What are your favourite Stila products?
The palette is £25 here with worldwide delivery or $39 for US buyers here.
They also make a smaller version for £12.50 here with worldwide delivery, or $18 for US buyers here.
If you like this one ...Stila also have some other beautful Christmas palettes which are well worth checking out. X