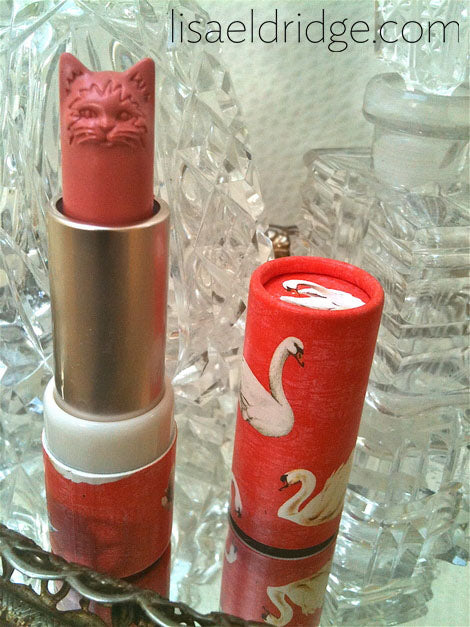 Lipstick in the shape of a Cat? Yes Please!
Oh I practically squeeled for joy when I first clapped eyes are these babies. They are part of Paul and Joes 'Clair De Lune' collection which is released on the 6th August. It comprises three packaging styles which are all cute but for me the beautiful Swan design known as 'Paper Moon' is the most desirable.
The collection is made up of three pretty eyeshadow palettes, six waterproof eye pencils and, the piste de resistance, (drum role please)...Three CAT shaped lipsticks!!! I never thought I'd find a product that could satisfy my cosmetic AND cat obsessions in one hit. The closest I've come to this before is my 'Emily The Strange' black cat lip gloss palette (see pic) but this new find has upped the ante enormously. 
I dont know if I could actually use the lipstick as the ears would surely go first which would be a tragedy, so I intend to collect all three for archiving purposes only. Yes I know they are more of a novelty than anything but they are FUN!
The timing of their arrival is perfect as its my cat, Betty's first birthday tomorrow. So Happy Birthday Betty!
What are your thoughts on cat shaped lipsticks?