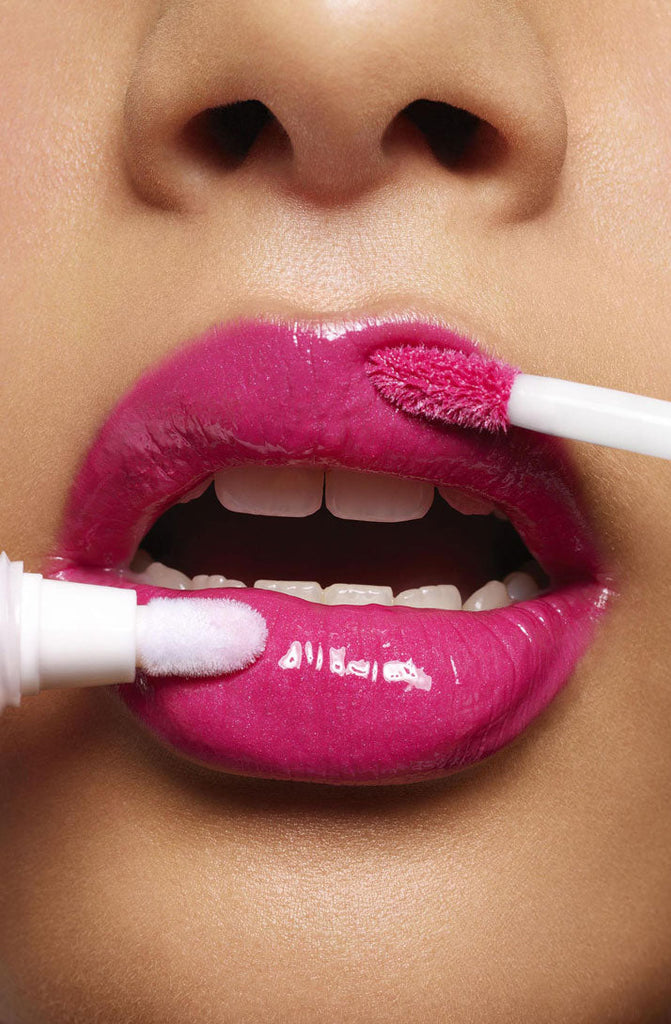 Keeping It Fresh!
It's almost impossible to get through a long day without a little bit of maintenance. You might start the day with a flawless face, but by mid-afternoon, usually around 4 o'clock when our energy dips, things have begun to slip. Add to that the impromptu get togethers straight from work that often happen at this time of year and quick fixes are essential.  The area under the eyes and around your mouth are usually the first places to go so here are my three favourite rescue remedy tips for transforming tired make up and restoring a fresh face in no time at all.
Tip 1: The Clean Up
Erasing smudges, creases or flakiness is key to maintaining a polished look.
Take a good look at your face, particularly under your eyes, and double-check your make-up. Has your mascara flaked, or your foundation or concealer become creased or patchy? Pay attention to your T-zone - nose and chin - which are prone to oiliness, and therefore more likely to need touching up.
Use a Q-tip dipped in a tiny amount of make-up remover, gently tease the cotton wool and use it to gently blend away uneven or patchy areas and to sweep away any mascara flakes. Keep a mini bottle of make-up remover in your bag at all times - you can buy tiny portable bottles from most good chemists and drugstores. One of my favourite removers is Bioderma Sensibio H2O - Micelle Solution, designed for sensitive skin and to use around the eyes, but effective enough to remove waterproof mascara. 
Or invest in ready made cleansing Q-tips such as DHC Olive Virgin Oil Swabs , make-up bag friendly and the ultimate portable quick-fix. The swabs are pre dipped in sweet olive oil and wrapped individually. Apply directly to the crease or smudge (also good for correcting mistakes as they happen!) and lightly stroke.
Once the cleanup is complete, re-apply your concealer or touch up with a compact foundation. Don't forget to top up blusher too, nothing brings a face back to life quicker than a pop of pink on the cheeks!
Tip 2: Conceal
Blemishes can start to "reappear" as make-up coverage starts to wear thin and rub off.
Check your skin in daylight if possible, or in a good light source, and assess if you need to re-conceal.
Using either concealer, a stick foundation or a powder-to-cream compact foundation, carefully cover up patchy areas or blemishes with either your fingertip or a concealer brush. For shadowy areas go back in with a light reflective pen like Clinique's Airbrush Concealer.
Look out for formulations that are long-lasting and can be used to conceal under the eyes as well as blemishes, such as Nars Radiant Creamy Concealer.    Shiseido Stick Foundation, has a creamy texture that works well for covering up blemishes and evening out skin tone. Finish with a sweep of powder or blotting papers to set and mattify if necessary.
Tip 3: Lip Tips
Chances are your lipstick, gloss or balm will need regular topping-up throughout the day. A slick of colour or gloss is the quickest way to revamp your look and freshen your face.
Before you reapply, remove any "old" lip colour (or crumbs!) with make-up remover and a Q-tip or a facial wipe.
Take a Q-tip moistened with a small amount of lip balm and run it along top and bottom lips. Twist and roll it to lift off any left-over lipstick or dry, chapped skin and don't forget the corners of your mouth. Try Kiehl's Lip Balm #1, a real beauty icon (celebrating 40 years of best-selling lip-smoothing) or the equally iconic Elizabeth Arden 8 Hour Cream that moistens, softens and protects.
Reapply your lipstick, gloss, or tinted balm on super-smooth lips. Blot with a tissue and reapply for longer-lasting colour.