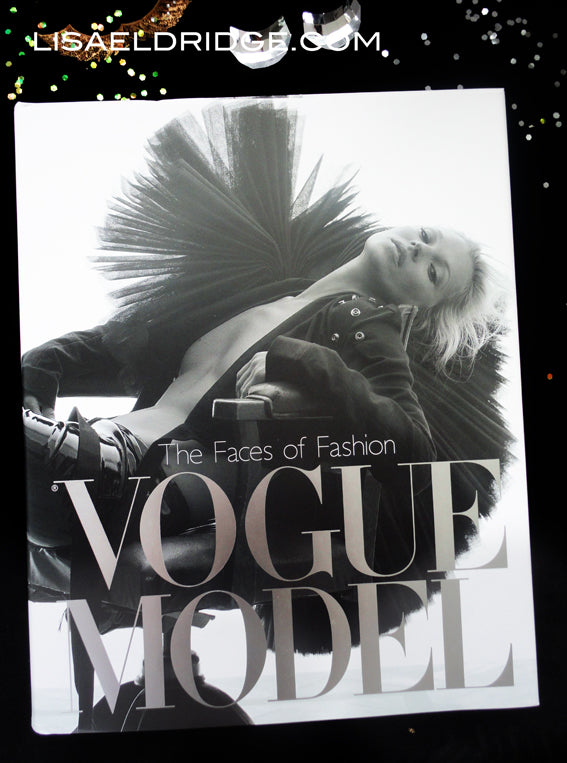 Inspiration - Vogue Models Book...First Look!
You've probably already spotted the cover (the amazing Craig McDean picture of Kate Moss) on one of the many blogs eagerly anticipating its October release date, but this is the first time anyone has actually been able to show what lies within!
Vogue Model: The Faces of Fashion, edited by Robin Derrick and Robin Muir, is an A-Z catalogue of some of the most recognisable faces in fashion and is set to become a firm coffee table favourite (it already has pride of place on mine!) and an essential stocking filler for Christmas.
One of the best things is that it spans a 90 year history, giving us an insight into the lives of many of the models who, while their faces are instantly recongisable, we actually know very little about. Kate, Agyness and Naomi may be household names but, in the days pre-supermodel, and the days when modeling was barely considered a viable let alone glamorous career choice, we didn't know anything about the girl in the photograph. How old were they? Where were they born? Who were they married to?
Vogue Model tells us the unknown stories about these iconic women – who would have guessed that Lud would end up traveling the world not as a model, but with the circus as the wife of a lion tamer? Or that Maggie Rizer's career would end after her stepfather gambled away most of her $7 million fortune?
Some of the stories are funny, some, like Maggie's, are sad, but all of them are truly fascinating – I've been dipping in and out of it since I've had my hands of it and am constantly amazed at the things I discover and learn each time.
It's also great as the images allow us to see how the ideal of beauty has changed, evolved and, in some cases, come full circle over the past 90 years. From the bare-faced chic of Audrey Marnay in 1997 to the wide-eyed iconic beauty of Twiggy throughout the swinging sixties, these women embody the beauty, trends, and feeling of the time.
I was thrilled to discover that many of the photographs that were chosen are ones where I have done the make-up. My first job with Vogue was with Cecelia Chancellor (who's also included in the book) in New York in 1993 and since then I have worked on numerous stories with the magazine, so reading the book and seeing many of the girls I have made up over the years brings back many happy memories.
I remember so well shooting this picture (below) of the incredibly beautiful Bridgette Hall. The photographer Robert Erdmann and I had a major crush on Bridgette (who wouldn't??) and had worked with her many times previously. When the Vogue assignment to work with her again came in we were thrilled because the brief was to shoot her in her home town. We had two days to shoot her in all her favourite Dallas hangouts. This photograph was taken in the locker rooms at the Cowboys stadium and we ended the shoot at her favourite theme park screaming all over the rollercoaster! Brilliant fun.
I remember the picture of Audrey Marnay (also below) very well too, we shot it really late at night down on the embankment right next to the Thames (I remember it was really cold!). We were all laughing because photographer Regan Cameron, who's not only fantastic at his job but also hilarious, was doing his now legendary Austin Powers impression (the movie had just come out), I don't know how Audrey managed to look so composed in the shot!
I haven't seen many of these girls for years so it's a pleasure to see all their extraordinary beauty together in one place.
Do you have any favourite models? Who's your all time favourite? I'd love to know.
Vogue Model is released on 7th October but you can pre-order at Amazon now. www.amazon.co.uk/Vogue-Model-Faces-Fashion/dp/1408702533/
Products I have used in this video:
Click below for more info and buying options on the products I have used in this film. Some of the links provided are affiliate links for which I will receive a small percentage payment for any purchases made.
Little, Brown - Vogue Model - Robin Derrick and Robin Muir