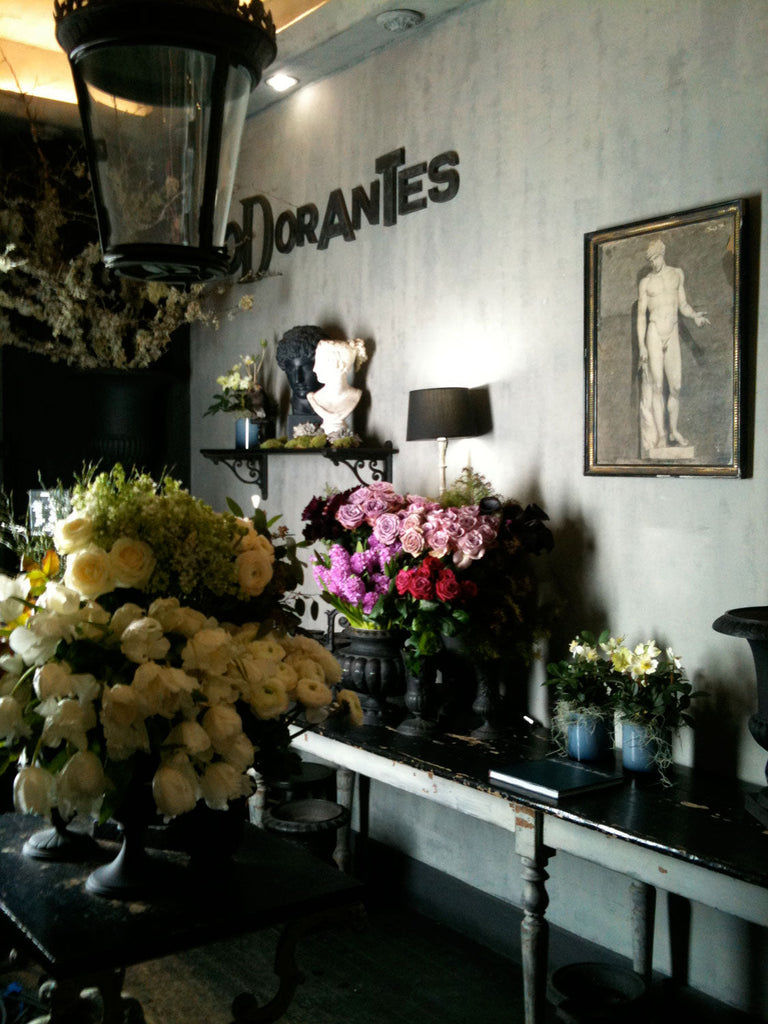 Inspiration - Odorantes
While I was working in Paris last weekend I visited Odorantes, an absolutely amazing florist which is owned by the equally amazing French make-up artist Emmanuel Sammartino and his partner Christophe Herve, which I just had to share with you all.
As you can see from my photos, this is not your typical florist – it's more like a flower boutique. The walls are painted a chic, matte grey, which makes the flowers really pop. When I was there the store had a Greek God theme going on, with lots of beautiful statues dotted around. But being a bit of a concept store, the theme is changed every two months. Previous themes have been swans, butterflies and birds turning the store into something really special and magical. Christophe told me the theme was changing this week to Lapins (rabbits) so it must look amazing!
Emmanuel has some fantastic clients, including the beautiful Catherine Deneuve, who shops at Odorantes along with many other cool Parisiennes like Sofia Coppola and Karl Lagerfeld – who all know that a Black Baccara rose from Odorantes is the ultimate in Parisienne floral chic! And having worked with Karl, I know how fussy he is about the flowers in his studio – so you know you're in good company if you're shopping there!
All of the flowers in the store are carefully sourced fresh from around France, ensuring that each one is like a work of art. Emmanuel and Christophe themselves are true artists, always striving to make each bouquet completely unique and tailored to their client. They told me how they like to arrange their bouquets by scent rather than colour, meaning that each one is gorgeously eclectic, and always wrap them in chic black paper with little poems tucked away inside.
I have always found flowers so inspiring for my work and so it was amazing for me to spend some time here among some of the most amazing flowers I've ever seen. I especially loved the rich lavender, almost metallic, roses and the fleshy, peachy-pink anemones – (when I asked Christophe how he would describe the colour he said 'blush' – of course, as a make-up artist, I loved this!)
Along with flowers, the store also sells gorgeous candles and olive oil, and they did create a lipstick based on roses (their signature flower), which I'm gutted to have missed – I'm crossing my fingers that Emmanuel will create another one in the near future! As I couldn't buy any flowers (not good to take on the Eurostar lol) I bought the 'Primavera' (spring) candle. I'm burning it now as I write this and its absolutely divine.
Have a look at my photos – have you ever seen as amazing an anemone as the deep red ones with the electric blue centre? I love them!
If you want to see more check out their website (particularly the floral gallery)…how incredible are some of the bouquets!