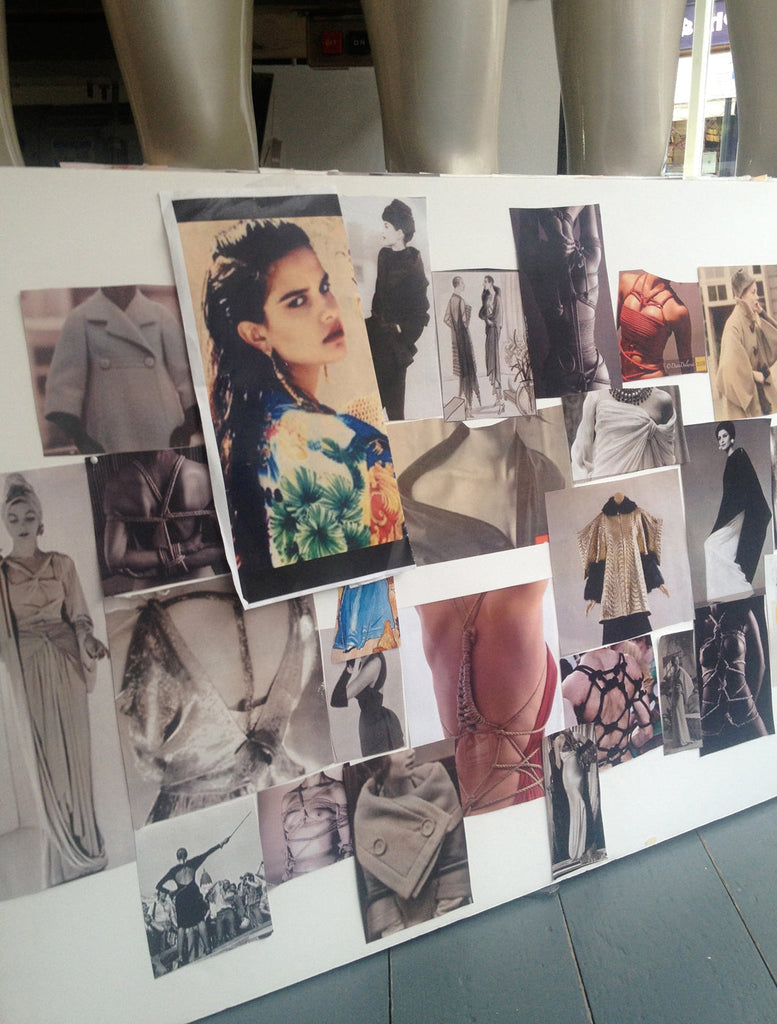 Inspiration: Buffalo Girl - Talisa Soto
Last night I worked on the make-up for the Osman S/S13 show. I always love working with Osman - his clothes are beautifully chic and elegant but with sex appeal.
When I met up with him to discuss the make-up for this show he showed me a photo of the girl he had in mind when designed the new collection (see her on his mood board above) - as soon as I looked at her, the beautiful Talisa Soto in her 80's incarnation as the original 'Buffalo' girl immediately jumped into my head. Buffalo was an idea, look and style created by stylist Ray Petri which definied the look of 80's youth culture in the UK.  I created the Black and White moodboard above to take to the show.
Talisa was my number one girl-crush as a teenager – she was the absolute epitome of cool. Born in Brooklyn New York to Puerto Rican parents, Talisa starting modelling at 15 and quickly came one of the top models of the 80s. It was when she started shooting in London with the late fashion stylist Ray Petri, often with her boyfriend at the time Nick Kamen (from that 80s Levi's ad in the laundrette!), that she became known as the 'Buffalo Girl'
This sexy, androgynous look (Talisa and Nick essentially looked really similar) that played on street culture was the complete antithesis of the matte black, bold, bright, power-dressing aesthetic of the time. 
The movement inspired dozens of editorial shoots in some of the most influential style magazines like i-D, Arena and The Face, and many of today's top fashion editors still reference Buffalo in their work today – because it went so much against the typical 80s style, it still looks fresh and modern (you can see some of the images that inspired me on my Pinterest page here).
For Osman's show, with the help of my amazing MAC team, we channelled the Buffalo look by keeping all of the models skin really natural with lots of contouring and a touch of shine along the cheekbones.
I ran black kohl along the bottom waterline but decided to keep lashes mascara-free, just curled, as I knew that mascara would automatically make the look too girly and pretty. A pale lip and super-bold brows, carefully filled in and brushed up with a touch of gel, completed the look.
Our aim was to make the girls look super-sexy but in a cool, nonchalant way, a kind of 'handsome beauty'. Most of the models left the show with their make-up still on because they liked it so much – always a good sign!
I also thought that the make-up worked really well with Osman's beautiful new collection that introduced touches embroidery into his signature clean, classic tailoring. 
See my Inspiration Board for this show Pinterest
Hair by Nick Irwin at Tigi
Styling by Gillian Wilkins