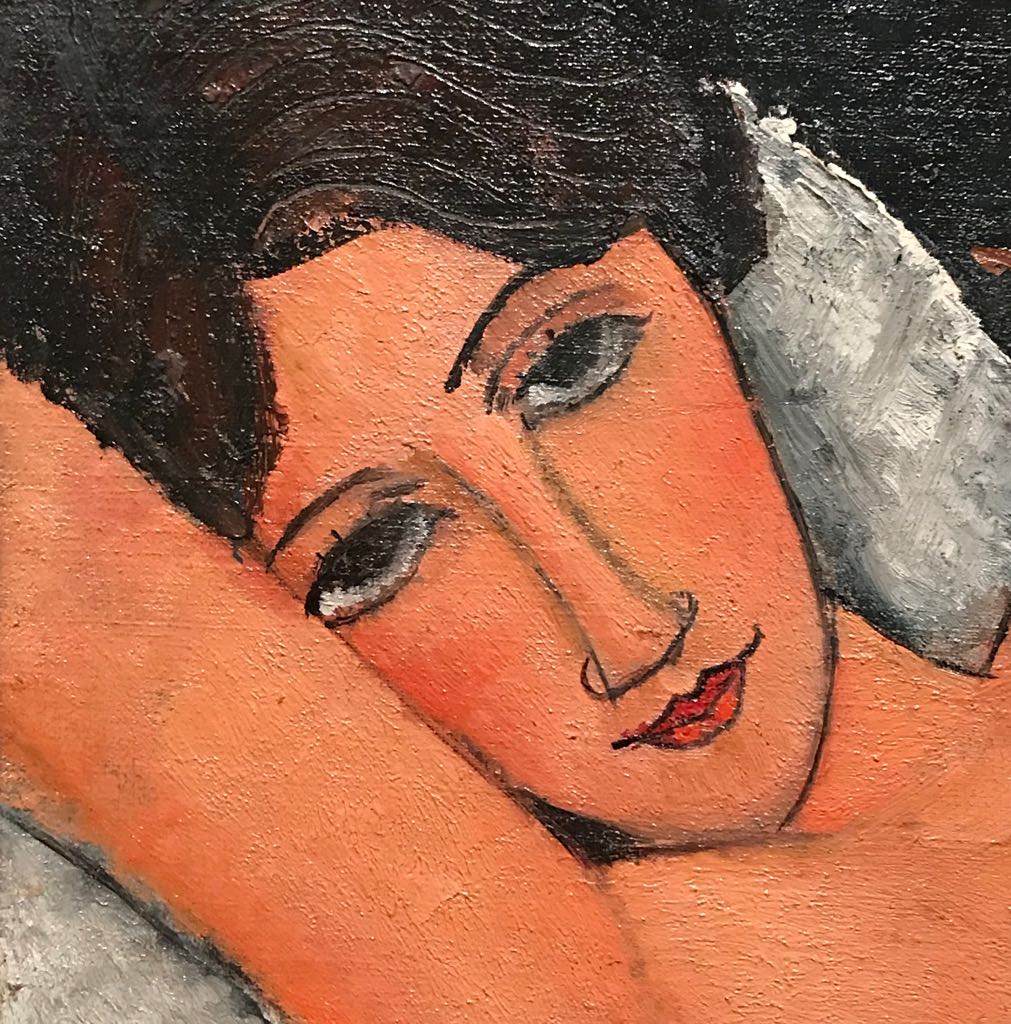 Inspiration - Amedeo Modigliani
Growing up I was really into drawing faces and using my mums best (and most expensive) makeup to colour them in. I told people I was going to be an artist when I grew up but later discovered I could be a makeup artist instead... and the rest is history. Although I've spent a good deal of my life 'painting faces' I still have huge appreciation and awe for good portraiture.
Tomorrow the Tate Modern art gallery in London, will be unveiling a comprehensive exhibition of an artist whose portraiture really captured the spirit of early twentieth century Paris... Amedeo Modigliani (1884–1920). His œuvre modernised the portrait and his, now iconic, paintings, drawings and sculptures - all angular, elongated faces and almond shaped eyes - are instantly recognisable.
Despite being best known as a painter, he focused on sculpture early on in his career; influenced by African Art and Constantin Brancusi whom he met in 1909. (Brancusi is my all-time favourite sculptor – you can read about why I love him here.) Modigliani created highly stylized stone heads, with impossibly long noses and tiny pursed mouths, which you can see in one of the rooms at the Tate's exhibition.
From an early age, he suffered from tuberculosis and lived a short but eventful life. I love this quote in a letter he wrote to his friend Oscar Ghiglia at 17…
"Always speak out and keep forging ahead. The man who cannot find new ambitions and even a new person within himself . . . is not a man."
He was a ground-breaking artist who pushed boundaries during his time. 
The Tate exhibition opens on the 23rd November (until the 2nd April '18) and showcases a vast range of his iconic and lesser known work. More information on tickets and opening times here. 
To celebrate the opening, I have three pairs of tickets to giveaway to this amazing exhibition, to find out how to win, head over to my Instagram HERE (terms and conditions apply, read them here). *** THIS COMPETITION IS NOW CLOSED ***
Images from the top
1. Reclining Nude on a White Cushion (1917)
2. (From left to right) Portrait of Germaine Survage (1918), Rachel Osterlind (1919) Marguerite (1916),
The Italian Woman (1917), L'Algerienne (1916), Black Hair (Young Dark-Haired Girl Seated) (1918)
Seated Nude (La belle romaine) (1917), Woman in a Yellow Dress (1918), Reclining Nude on a White Cushion (1917)