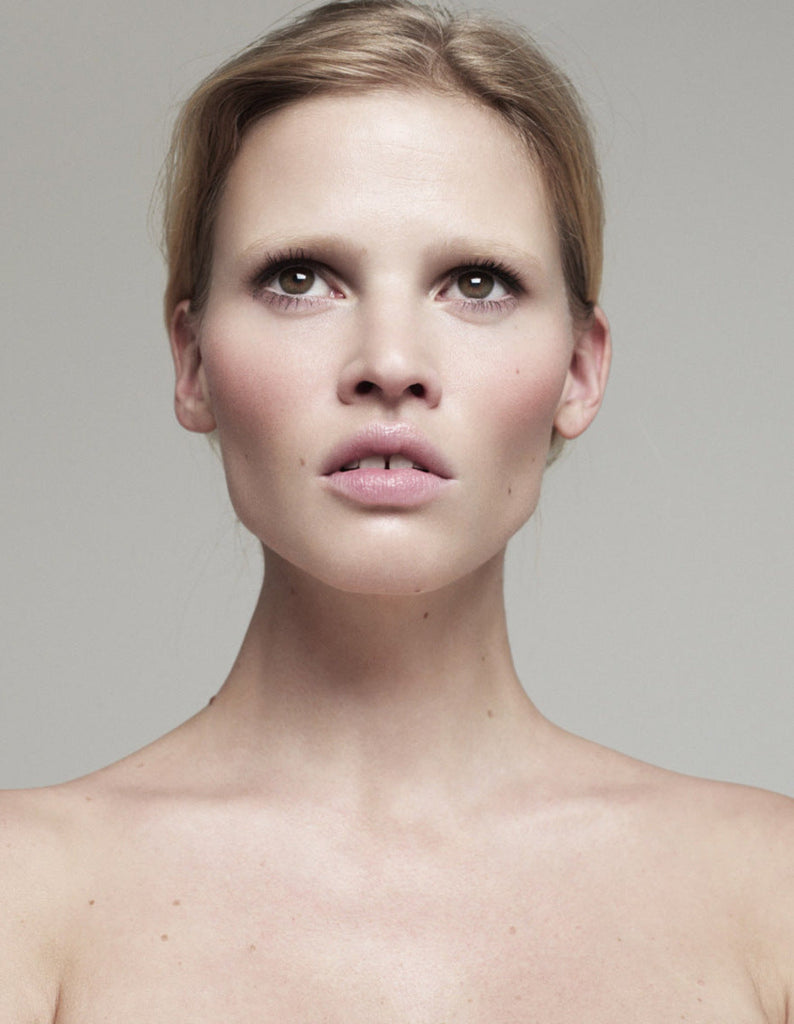 High coverage concealers for naturally flawless skin
Last week I filmed a Natural, Flawless Skin tutorial to show you how you can get a great, clear complexion with a bit of clever concealing - aka the Eldridge technique! (if you haven't seen the video, watch it here) In the film I mentioned some of my favourite high coverage concealers that I keep in my kit and use on myself. Here's a little more information on each one - the skin types they're good for and the concealing power they have.
As I say in the film, these concealers aren't just for spots or acne (though they'll brilliantly cover that too) - if you have pigmentation, redness or unevenness that you want to conceal, without masking your entire face in foundation, use these (the only thing they're often too heavy for is under eye concealing, unless you mix them with a little bit of foundation or tinted moisturiser first). Another thing to remember is that, although they offer intense coverage, they don't have overly heavy or cakey formulas, as long as you apply them sparingly and blend, blend, blend!
I've split them into three groups: hot pours (that come in pans or palettes), sticks and liquids & creams - choose whichever texture you prefer and let me know which ones you've tried in the comments…
HOT POURS
Laura Mercier Secret Camouflage (1) I come back to this time and time again when I need to conceal spots, scars and blemishes - it's been in my kit for years and I use it a lot in my films. The long-lasting formula can be quite drying so it's best for normal to oily skin (although if your skin is dry and you want to use it you can mix it with a little moisturiser to help smooth it). Available in eight good duo palettes.
Estée Lauder Double Wear Stay-in-Place High Cover Concealer (2) This has a lovely, creamy formula, perfect for normal to dry skin. You don't need to use much for intense coverage that's perfect for disguising redness and spots. The small, mirrored compact is also great for throwing into makeup bags. Available in 10 shades, all of which have SPF35.
MAC Pro Conceal and Correct Palette (3) These six pan concealer palettes contain a mix of warm, cool and colour correcting tones and are brilliant for disguising pigmentation and discolouration as you can mix and match the colours, adding more pink/yellow/brightness as needed on different areas of your face. I find that a little goes a long way and all the shades blend well. Available in four different colour ways - light, medium, dark and deep.
LIQUIDS & CREAMS
Kevyn Aucoin The Sensual Skin Enhancer (4) This is a great multi-tasker that I always keep in my kit - you can use it as a foundation or mix it with face cream as a tinted moisturiser, but I mostly use it as a concealer to even out discolouration. The creamy formula is rich in nourishing jojoba oil and honey, perfect for dry skin. Though it offers high coverage, it has a lovely, dewy finish. Available in 16 shades.
Smashbox 24 Hour CC Spot Concealer (5) This is a new 'treatment' concealer that's a good alternative to Murad's Acne Treatment Concealer Stick which is being discontinued (it's also available in a larger range of eight shades). It has a liquid formula with a thin brush applicator (a bit like a liquid eyeliner) and added anti-inflammatories (lecithin and cucumber) and antioxidants (vitamin C and licorice root) that can help to reduce spot redness and post-breakout marks. The coverage is very natural and the light, water-like texture (that sets matte) is great for normal to oily/combination and acne-prone skin.
Amazing Cosmetics Amazing Concealer (6) This liquid-cream concealer is highly pigmented with buildable, long-lasting coverage - great for camouflaging brown spots, broken capillaries, red marks and other skin discolourations. Again, apply thinly, build up slowly and use a brush to make sure it's really well blended. Available in 20 shades spanning very light to dark skintones.
Cover FX Cream Concealer (7) This heavy duty concealer is quite dense, very creamy, and impressively covers lots of imperfections from pigmentation to blemishes and redness around the nose. Just make sure you only use a tiny amount and, as with all concealer, buff the edges so they blend in seamlessly. Available in twelve good shades.
Keromask Camouflage Cream (8) A brilliant, waterproof concealer, that comes in a huge range of 24 shades (eight light, eight medium, five dark and three mixers - white, dark and yellow), so the key is finding the right one for you. It also has a thick, creamy texture that sets, so make sure you apply sparingly (even what you think is minimal will turn out to be too much!) and buff and blend it in really well, diffusing all the edges.
STICKS
Vichy Dermablend Corrector Stick (9) This is another kit favourite. The creamy formula is really buildable and offers high coverage that conceals everything from acne marks to hyperpigmentation and even tattoos. Available in five shades (if you prefer liquid formulas or need more coverage, I also like to use Dermablend Corrective Foundation for concealing, also available in five shades).
Nars Concealer (10) This creamy concealer has high pigment for intense coverage, so start with a little and build up if you need to - and remember to blend it in well. It dries to a matte finish, so a good option for normal to oily/combination skin. Available in nine shades.
Bobbi Brown Face Touch Up Stick (11) Another lovely, creamy formula that's especially great for drier skin types. The pigment is quite dense (so again, start small and build it up) and the slim tube makes it really portable and perfect for touch-ups on-the-go. Available in 19 cool and warm shades so good for lots of skintones.
If you want to see my drugstore concealer favourites, click here.
Watch my Natural, Flawless Skin - the Eldridge Technique tutorial below and let me know what concealers you use to cover and conceal in the comments. 
Top image
Model: Lara Stone
Photographer: Cuneyt Akeroglu
Hair: Ken O'Rourke