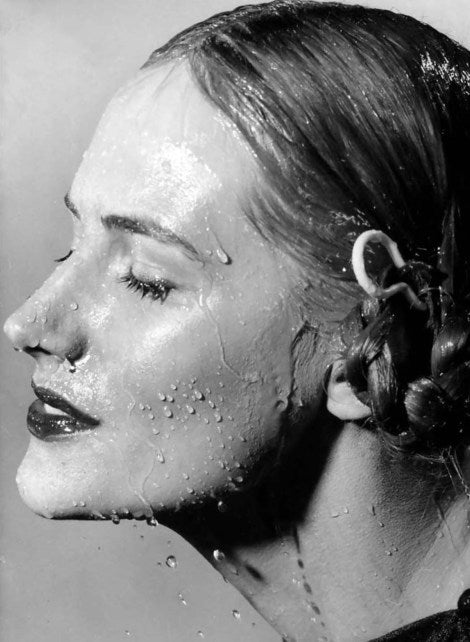 'Green' Water Revolution - The New Micellars on the Block
Micellar waters first made it into my kit when I was starting out in my career, living in Paris in the mid 1990's. Made up of micelles - tiny oil molecules suspended in water, that act like magnets to catch, break down and dissolve makeup, dirt and grime on your skin. They're super easy to use (apply to a cotton pad and wipe over your face...that's it! ) and its for that reason I discovered they were perfect for quick backstage makeup changes. Models loved them and I had very few complaints of irritation. Hence they have been a perennia favourite in my kit for over 20 years!
However, after my latest micellar swigging shenanigans (see my latest tutorial if you don't know what i'm talking about!), I went on a mission to find micellar waters with the most naturally derived ingredients possible. Here are some of the natural and organic waters we're rating at the #HouseofEldridge…
Top marks for the packaging with this 1. BALANCE ME Flash Cleanse Micellar Water (99% Natural) it comes with a push down dispenser lid combating the accidental pouring of the entire product onto one cotton disk! It contains chamomile oil and hyaluronic acid and removed all makeup (including waterproof mascara) quickly leaving my skin feeling so fresh, clean and hydrated. The only cons were a slight foaming on the pad and the inclusion of certain oils - like bergamot, neroli and mandarin oil - which can cause sensitivity in very delicate, skin types. All in all a good one (avaliable here 180ml for £16.00 / $20.00)
Another water with a boost of hyaluronic acid (to read more on this must have molecule click here) is from Latvian brand 2. MADARA Micellar Water (99% Natural / 13% Organic) This one has some interesting ingredients including Aloe Juice, Rose Water, Witch Hazel Leaf Water, Peony extract for it's calming properties and two Chinese herbs - Phragmites Communis Extract for skin conditioning and Fu Ling an antioxidant and skin-soothing ingredient derived from a mushroom. It removed my make up quickly and felt very gentle. My only beef with this one is that it's quite a small volume of product for the price,so wouldn't last very long. (avaliable here 100ml for £14.00 / $17.00)
For a refreshing, rejuvenating, deliciously minty smelling water, UK brand 3. This Works Clean Skin 5 in 1 Water (98.8738% natural) has a delicate rose water base (great for reducing redness and removing oil and dirt) and is infused with invigorating wild water mint. It also includes almond and olive oils which removed my makeup effortlessly and left my skin feeling soft and supple. I've always had a soft spot for this brand because the products are great and (equally important these days) because of the founders integrity - in the early days of her brand she turned down a lucrative offer from an airline because they wanted her to water down her products - authentic!!! (avaliable here 200ml for  £21.00 / $33.00 )
One of my kitchen beauty skincare saviours for puffy eyes are green tea ice cubes, they're great for boosting circulation and draining fluid from under the eyes. So when I delved into the ingredients in Australian brand 4. A'Kin's Cleansing Micellar Water (99.85% Natural) I was pleased to see Green Tea extract third on the list. It also consists of coconut and smells strongly of cucumber water. It's a soothing, effective water that's almost good enough to drink (but please don't haha) (avaliable here 150ml for £12.50 / $14.95)
Another Australian brand and one I picked up in my local health food shop, 5. SUKIN's Micellar Cleansing Water is 100% natural and reasonably priced (just under £8.00 / $10.00). With soothing ingredients such as aloe vera, chamomile and cucumber, it removed my makeup really well (a light layer of foundation, concealer, mascara and brows) and also cut through an all day liquid lip that I was testing - impressive! It has a slight vanilla scent, think straight out the bottle bitter vanilla extract rather than creamy vanilla ice cream but it's not overbearing. The only con here was the addition of alcohol denant which can be drying, especially for the naturally dry skinned amongst you. (avaliable here 250ml for  £8.00 / $10.00)
What natural and organic products have you been trying lately?
Top Image by Gjon Mili, 1945