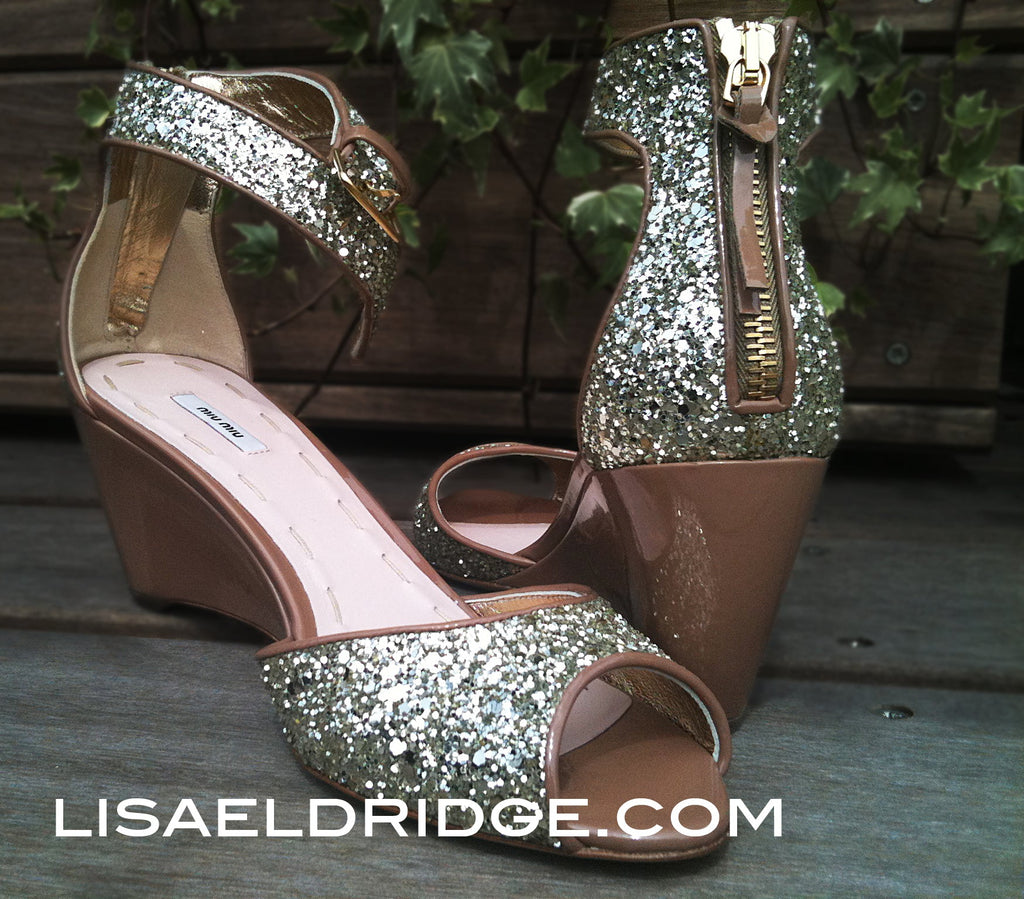 Glitter bomb Miu Miu's = shoes for Tanzania
Those of you who follow me on twitter may remember that whilst shopping for a 'sensible' pair of summer sandals I bought these amazing sparkly Miu Miu numbers. Many of you reacted to the twitpic with an 'oooh they look rather gorgeous'.
Anyway I was recently asked to donate a favourite pair of shoes to the charity Shoe Aid For Africa for their on-line auction this Wednesday. I immediately thought of these as not only are they totally cool (check out the zip up the back – love that!!) but I have only worn them once so they are in mint condition, with box and shoe bag in perfect nick too. So if you are (or know of) a small footed - I'm a size 36 - sparkly shoe addict then get bidding!
There will also be shoes donated by a whole host of others including Mel C, (a nice pair of Chanel), Denise Van Outen, Strictly's Felicity Kendal, Jameela, Pearl Lowe and Scrubs actor Zach Braff.
For every 63p ($1) raised, the charity will send a pair of shoes to children in Tanzania. Did you know that half of all children in Africa don't own a single pair! Shoes cost more than a month's salary – approximately 12% of the annual wage in Africa so most people cannot afford this fundamental human requirement we all take for granted.
Spread the word about this auction and help to make a difference – and get a nice pair of shoes whilst you're at it!
To make a bid on eBay click HERE.
Visit www.shoeaidforafrica.org for more info.