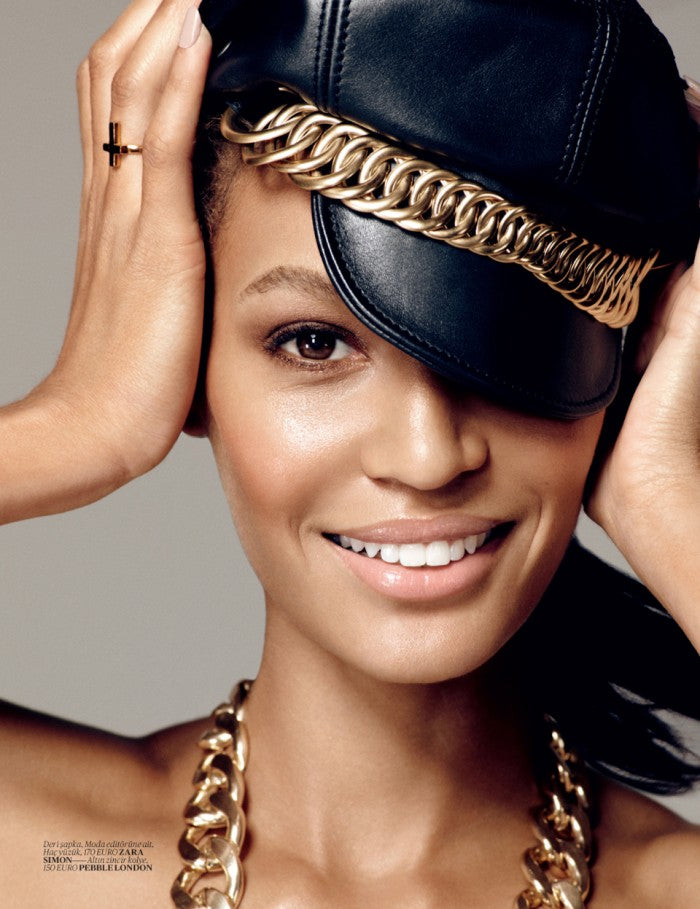 Gallery Update - Joan Smalls (& Product Rave)
I love this shoot I did for Vogue Turkey with Joan Smalls, she really is one of the most beautiful women I've had the good fortune to work with. We shot a cover and fashion story along with these black and white shots (to accompany an interview she has in the issue), and a subscribers cover all in the space of a couple of hours... a testament to what a great model Joan is ...she really knows how to work it!!
I kept the make-up natural and fresh with glowy skin and used Prtty Peaushun (pronounced Pretty Potion) Skin Tight Lotion in Dark on Joans body skin to give a radiant sheen. I'm slightly obsesssed with this stuff, its so effective at subtly reflecting light to even out skin tone, give a gorgeous glimmer and firm up the silhouette ... its stuffed full of skin tightening ingredients. Available in plain and four shades to suit all skin tones, I really couldnt be without it in my kit for shoots and red carpet, its magic!
All photos and interview from the December issue of Vogue Turkey
Photographer: Cuneyt Akeroglu
Hair: Jonnie Sapong
Products I have used in this video:
Click below for more info and buying options on the products I have used in this film. Some of the links provided are affiliate links for which I will receive a small percentage payment for any purchases made.
Prtty Peaushun - Skin Tight Body Lotion - available in shades