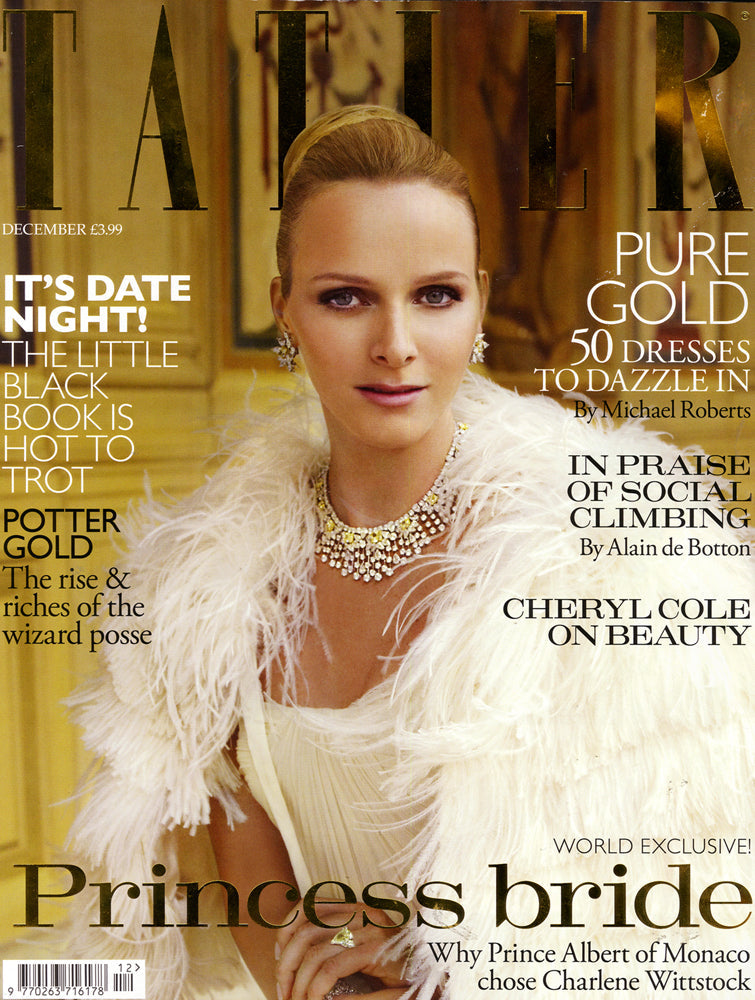 Gallery Update - Charlene Wittstock for Tatler
This month's Tatler magazine features the beautiful Charlene Wittstock, fiancée of Prince Albert of Monaco, who I was lucky enough to make up in the equally beautiful setting of the Royal Palace Monaco. One of the things I absolutely adore about my job is the places it's taken me, from royal palaces to deserted islands to the most amazing Hollywood parties… there's never a dull moment! It was an honour to be invited to work in such a magical place – there is a real sense of history that envelops you in every room. You can see here the stunning pool, amazing staircase and incredibly beautiful dressing room – just what every little girl dreams of when she imagines herself as a princess!
The early sittings of Queen Elizabeth were the inspiration for the shoot and my aim was to create a classic make-up look that would stand the test of time. Natural with good eye definition, flawless skin and classic shades makes this a look suitable for a royal sitting.
Charlene was great to work with and, judging from these images, is going to make an absolutely stunning bride and an eternally beautiful princess. As always, I'd love to know what you think x
Photography - Ruven Afanador
Fashion Editor - Hannah Teare
Hair - Madeleine Cofano