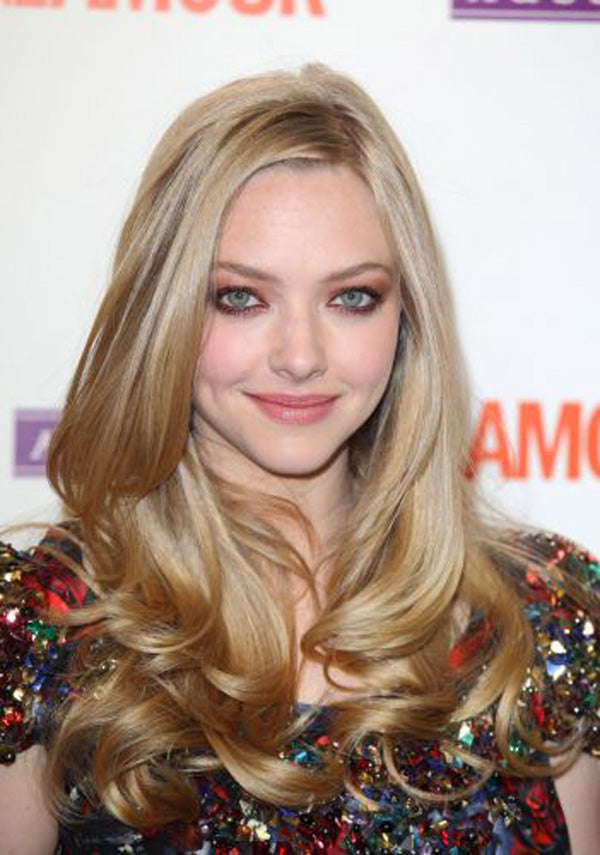 Gallery Update - Amanda Seyfried Red Carpet
Last night I did Amanda Seyfried's make-up for the Glamour Women of the Year Awards. I go to this event every year and it's the most fun of all the award ceremonies. When I got to Amanda's hotel room I was greeted by 2 of her fellow actresses from Mamma Mia as they were all getting ready together. There was definitely a girls pyjama party feel and because Amanda's girlfriends were VERY into make-up the room quickly turned into a shrine to make-up as I unpacked my kit.
Amanda had chosen to wear a beautiful multi-coloured and jewel incrusted dress so I wanted to keep the make-up fairly simple. Amanda has completely flawless skin so didn't need much help in that department so I decided to focus on her eyes which are enormous and bright blue. Shades of bronze, pale apricot and chocolate really made the blue stand out without being too over the top. I used Chanels Brun-Cuivre pencil along the inner and upper rim of her eyes and smudged it along her lash line too. This red based bronze shade really made her blue eyes pop. Gentle sculpting with a pale bronzer brought a touch of warmth to her cheeks and accentuated her killer cheekbones. All was finished off with a creamy nude pink lip.